Project name: House in Monchique | Location: Monchique, Portugal | Completed: 2018 | Architect: Pereira Miguel Arquitectos, PM-ARQ
Located between the peaks and troughs of the rolling hills of Monchique in southern Portugal, House in Monchique takes advantage of its extraordinary context. The single-storey house is set on a south-facing slope on one of the existing terraces that divide the steep slope into cultivable surfaces.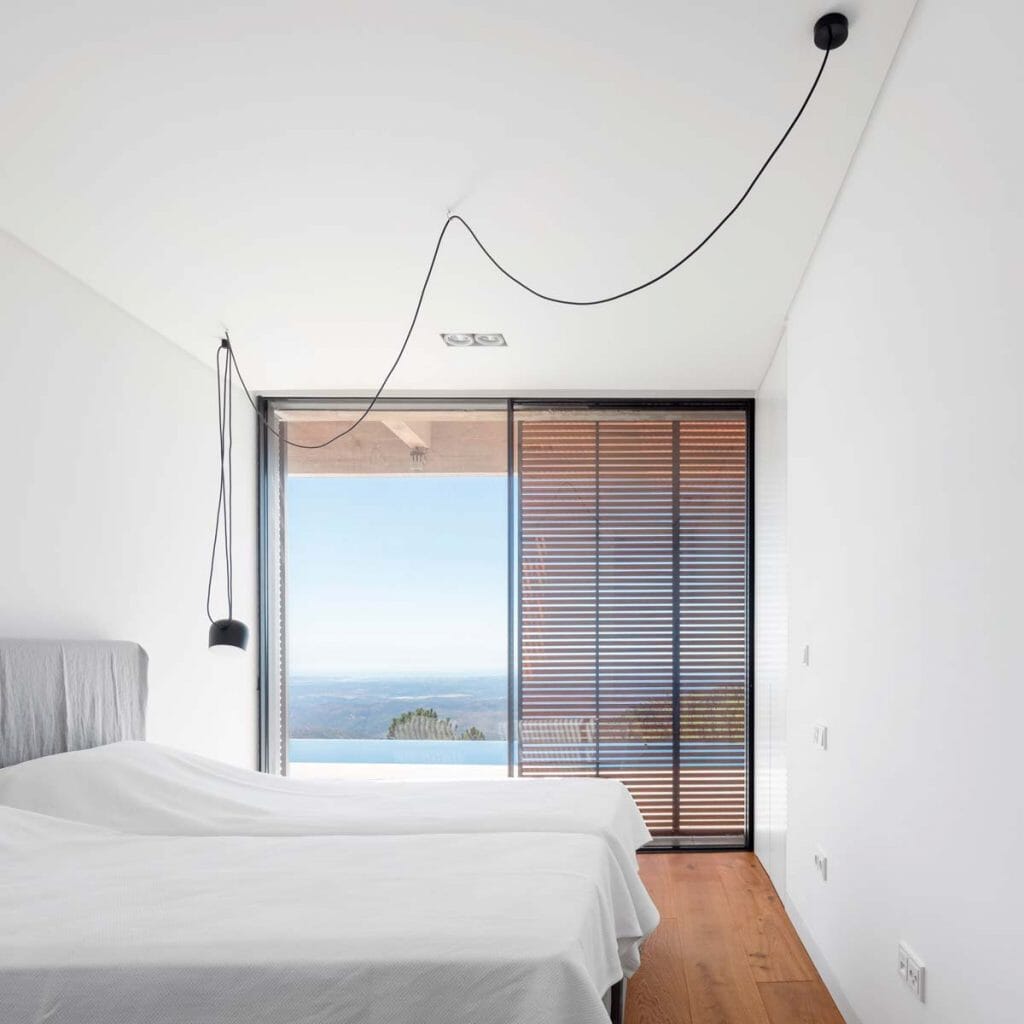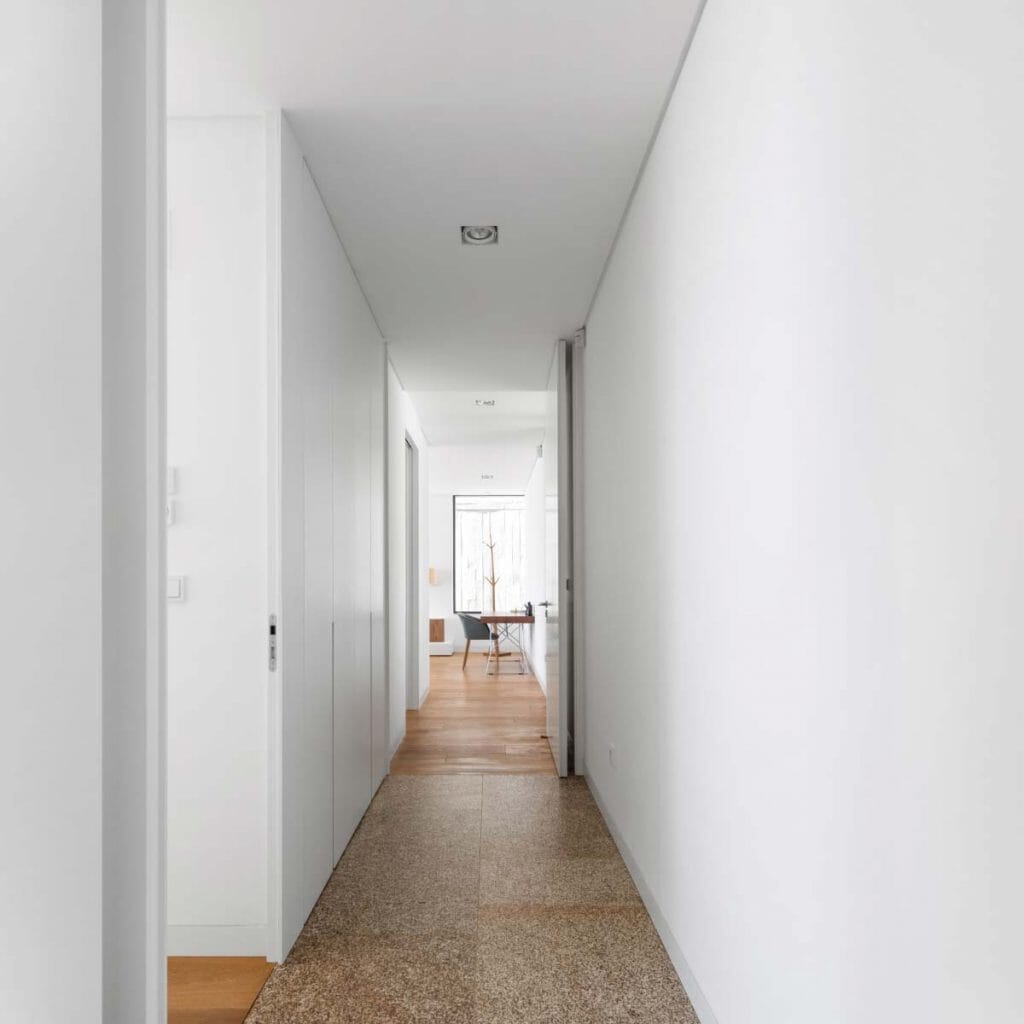 House in Monchique is designed to accentuate its natural context. The patio area includes a pool which offers uninhibited views of the landscape as well as acting as a mirror that reflects the stunning environment.
---
---
PM-ARQ focused on a sense of transparent materiality, too: floor-to-ceiling glazing frames the views and the outward-facing facade can be opened almost entirely. Extensive glazing contrasts in appearance with the concrete used for the property's main structure, sparking an interplay between weight and weightlessness. Softened or diced granite runs throughout the property with satisfying weight, contrasting also with the seemingly weightless glass facades.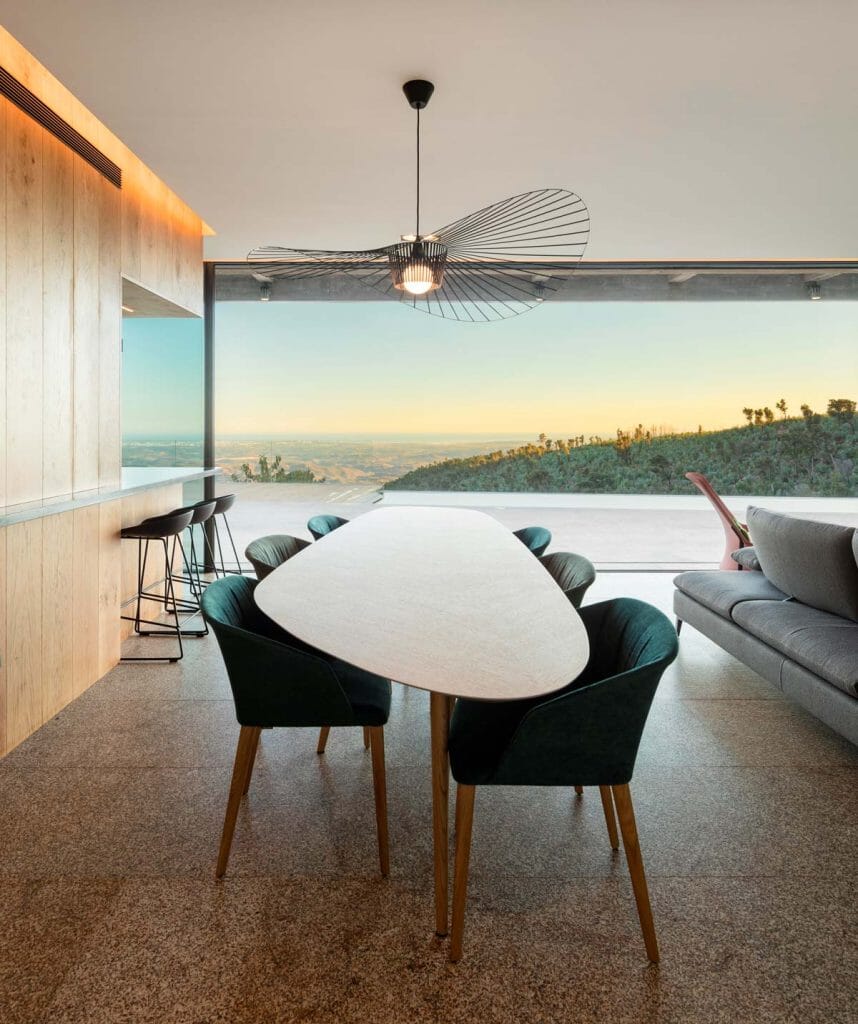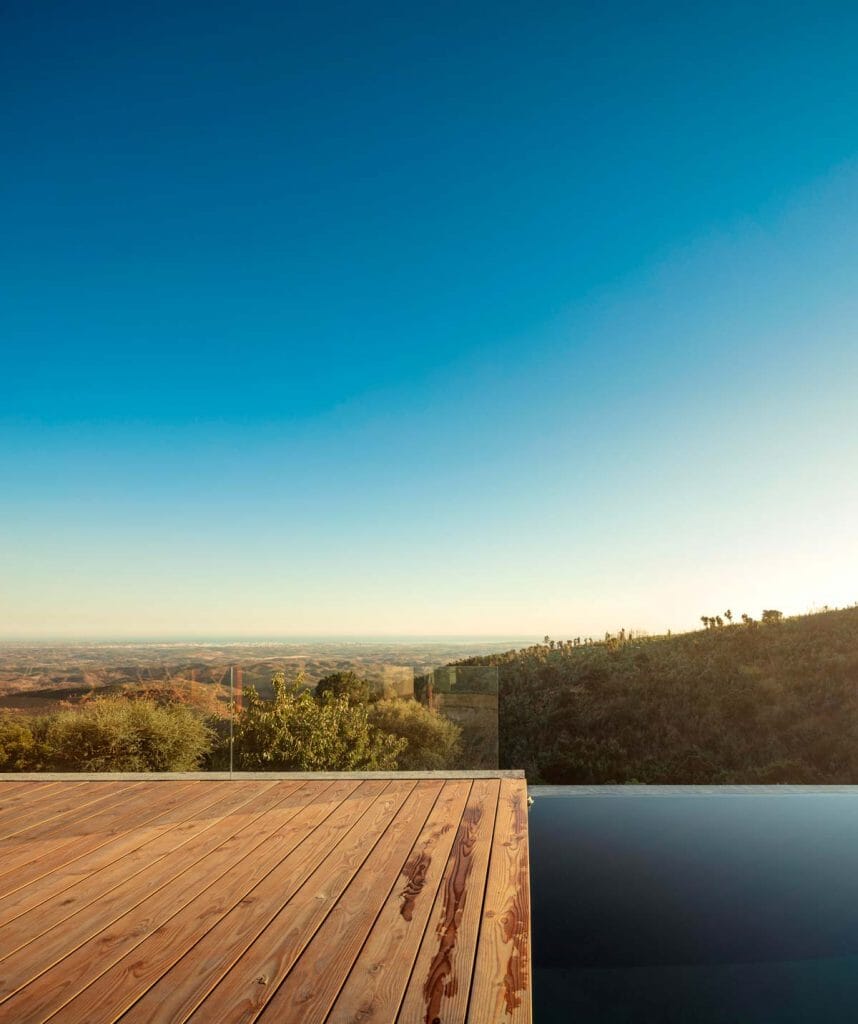 This project is made up of two volumes. The main volume houses sleeping and living areas while a smaller outhouse sits under a nearby cork tree and is intended as a meditation area. A place for the guest who appreciates silence and contemplation. In the architects' words: "If yoga is the architecture of peace, then here we have everything to meditate on this teaching."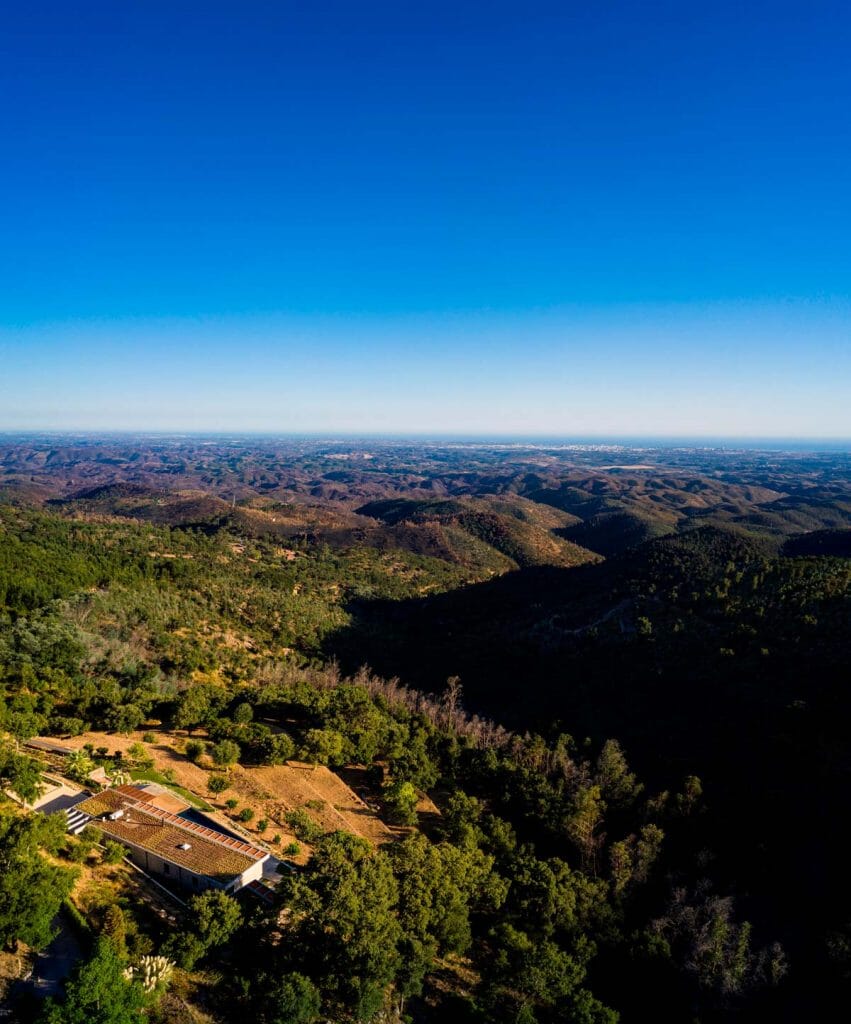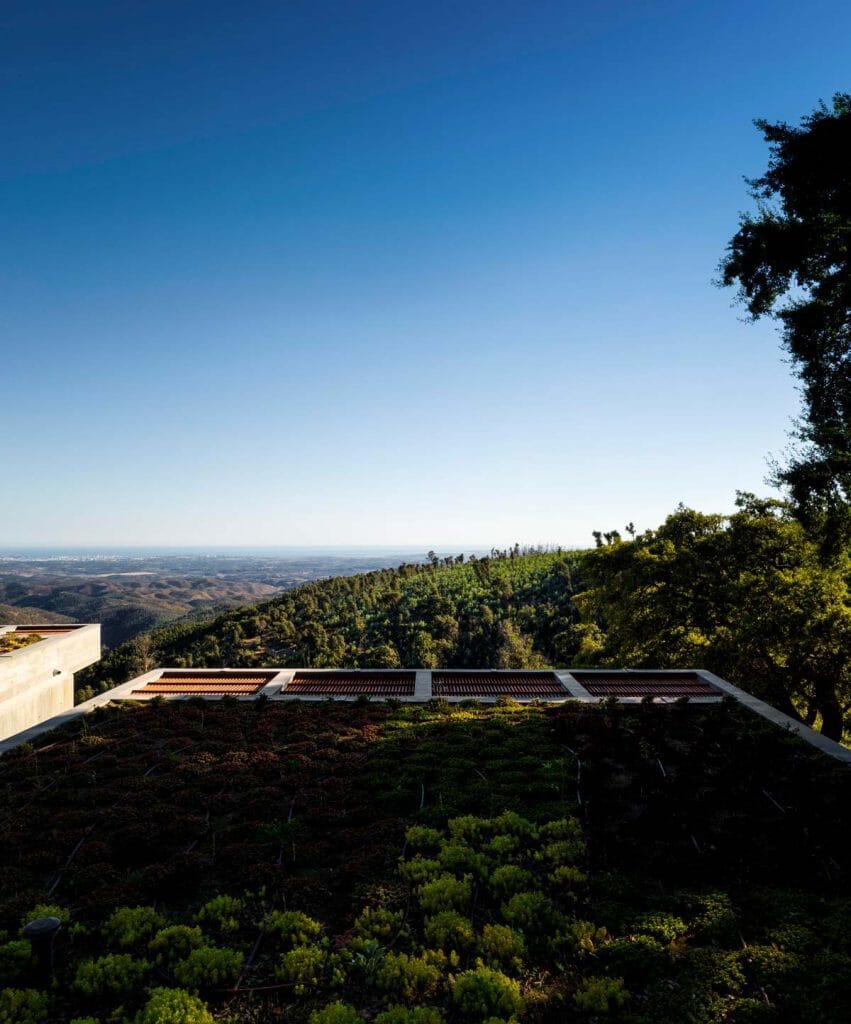 As a whole, House in Monchique feels as though it's in constant dialogue with the plot on which it stands, whether that's by framing the beauty of the area's topography or through material choices.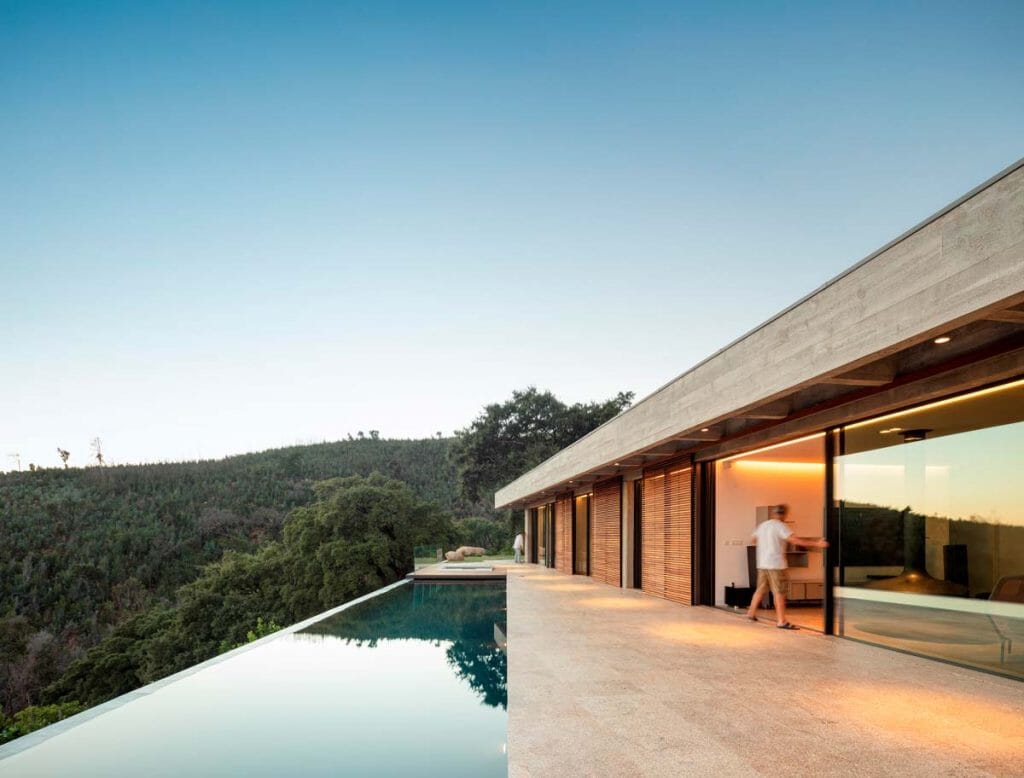 Photography by Fernando Guerra.
New to OPUMO? Be sure to catch up on the 10 best architecture posts of 2019.
---
---