2019 saw some amazing developments in the world of architecture and interior design. Sustainability remained the name of the game as architects looked to find new and exciting ways the give their work a deeper meaning. Australia was a hotbed for understated, modern conversions of workers' cottages and it felt like the year to design an extension that paid homage to a home's history in London. Concrete rose to the top of the trendy materials list as designers offset its signature blankness with contrasting materials or nature. Most noticeable, however, is that the majority of the most popular homes we showed you this year are in warm, far-off lands. Time for a holiday? We think so, too. Here are 2019's most popular architecture posts.
Koda unveiled its design for the movable home of the future which measures at only 26 sq.m. but boasts an interior to be proud of. Minimal, ergonomic design shows what can be done in such a small space.
decaArchitecture's Ring House is situated on a dry, rocky hillside overlooking the ocean on the southern coast of Crete. Although the land is unforgiving, the architects found a way to seamlessly integrate Ring House.
Jurjen Van Hulzen took a risk on an abandoned warehouse in Ibiza and it really paid off. The small property has been completely transformed and is now one of the most idyllic off-grid guesthouses on the party island.
From Ibiza we jet off to Cap d'Antibes in the French Riviera to take the tour of Caprini & Pellerin Architects' Villa Fidji. This decidedly modern, luxury villa seamlessly blends different architectural styles as well as diverse materials.
Who better to exemplify the year's obsession with concrete than the master of concrete himself, Lucian Kruk? 10 House blends concrete with lighter interior elements to create a tension between weight and weightlessness.
Omar Gandhi's The Lookout at Broad Cove Marsh is certainly a contender for cosiest getaway of the year as well as most stylish interior. Overlooking the rough waters of Cape Breton Island in Canada, this home had to be warm and pretty sturdy.
This super trendy warehouse renovation in the coveted East side of London proved popular thanks to its purposefully unrefined interiors and wide, open spaces.
A double-height central space links every room inside Candelaria House by Llano Arquitectos. It's touches like this that made this property one of our favourites this year in terms of social areas.
This property is about as good as woodland cabins get. Hidden in the thick forests of north-west Washington State, the home somehow blends its futuristic angles and clean lines with the natural surroundings.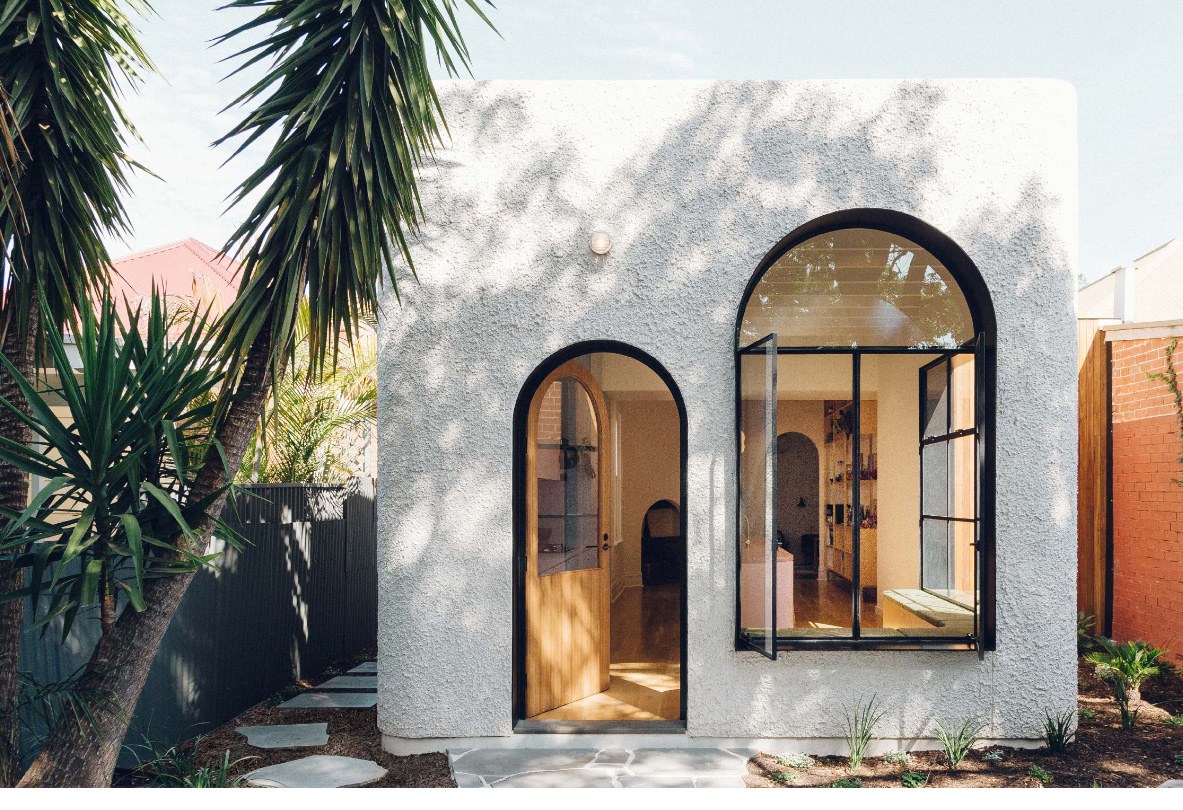 Few projects that we've seen this year matched the playful style of Sans-Arc Studio's Plaster Fun House. The pastel colour palette and refined detailing result in an interior that we could all take some notes from.
Stay up to date with all architecture and interior design posts with the OPUMO magazine.