Llano Arquitectos make the most of a small plot with the Candelaria House. The 187 sq. m. property is located in the municipality of La Estrella, Colombia. The plot of land is an open space among dense trees, so the almost entirely glazed exterior of the property optimises the amount of natural light in the residence.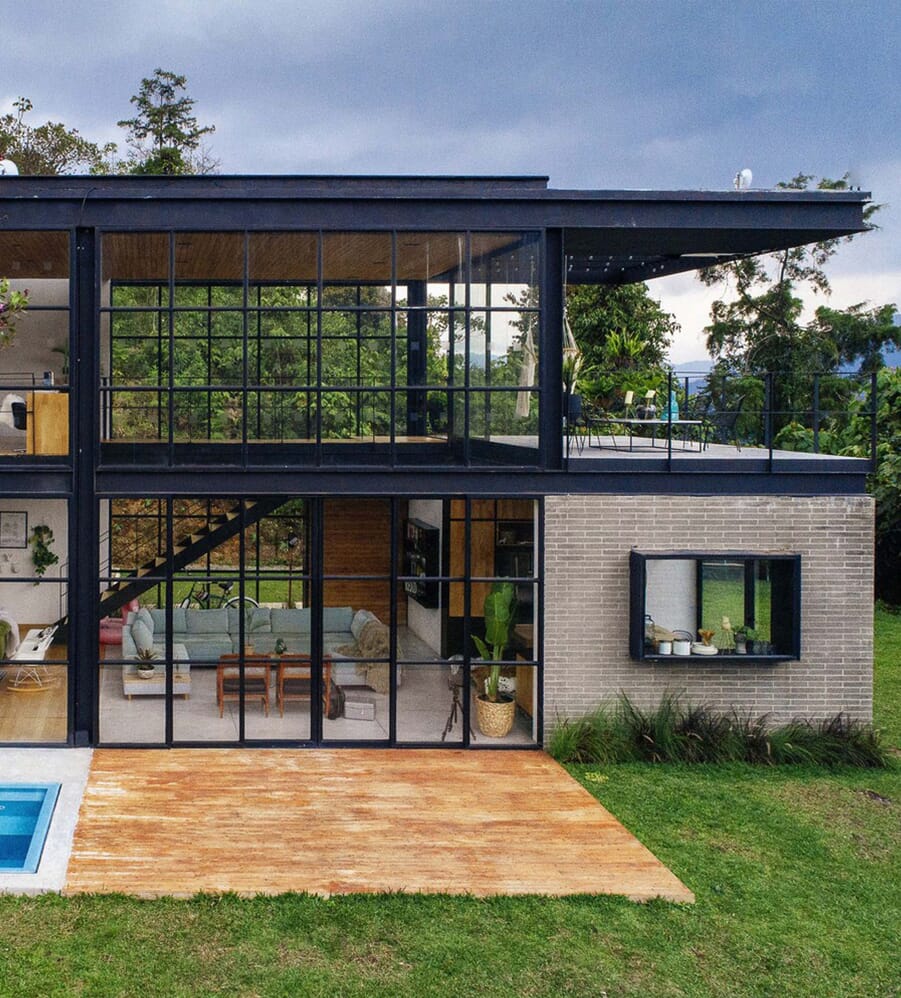 With careful spatial planning, the interior has no need for walls. The open-plan is broken up by a staircase leading to a walkway that connects the two ends of the upper floor. The use of the slim walkway instead of a full corridor leaves the core of the property completely open from floor to ceiling, allowing natural light and air to circulate uninhibited.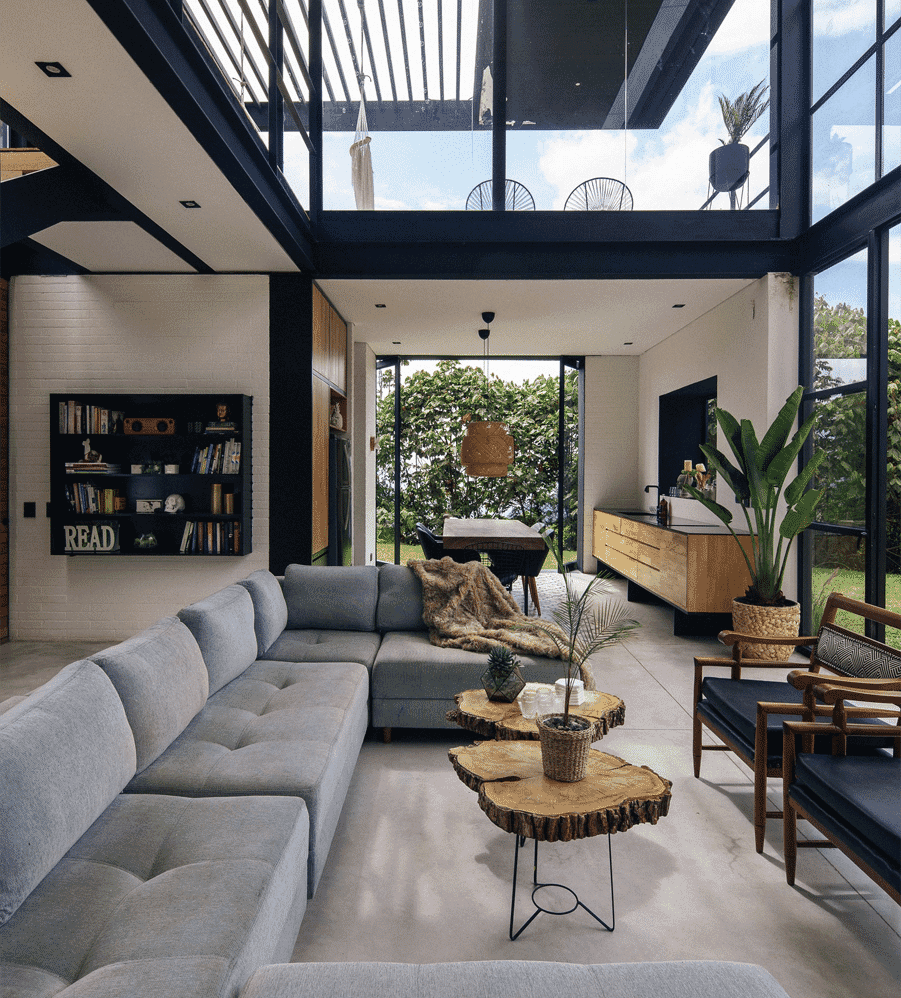 The planning of this house is focused on the central lower floor living area, the nucleus of social interaction in the space. By allowing so much space around the centre of the property, the architects have subtly placed a premium on social activity, this is the perfect place for a small group getaway.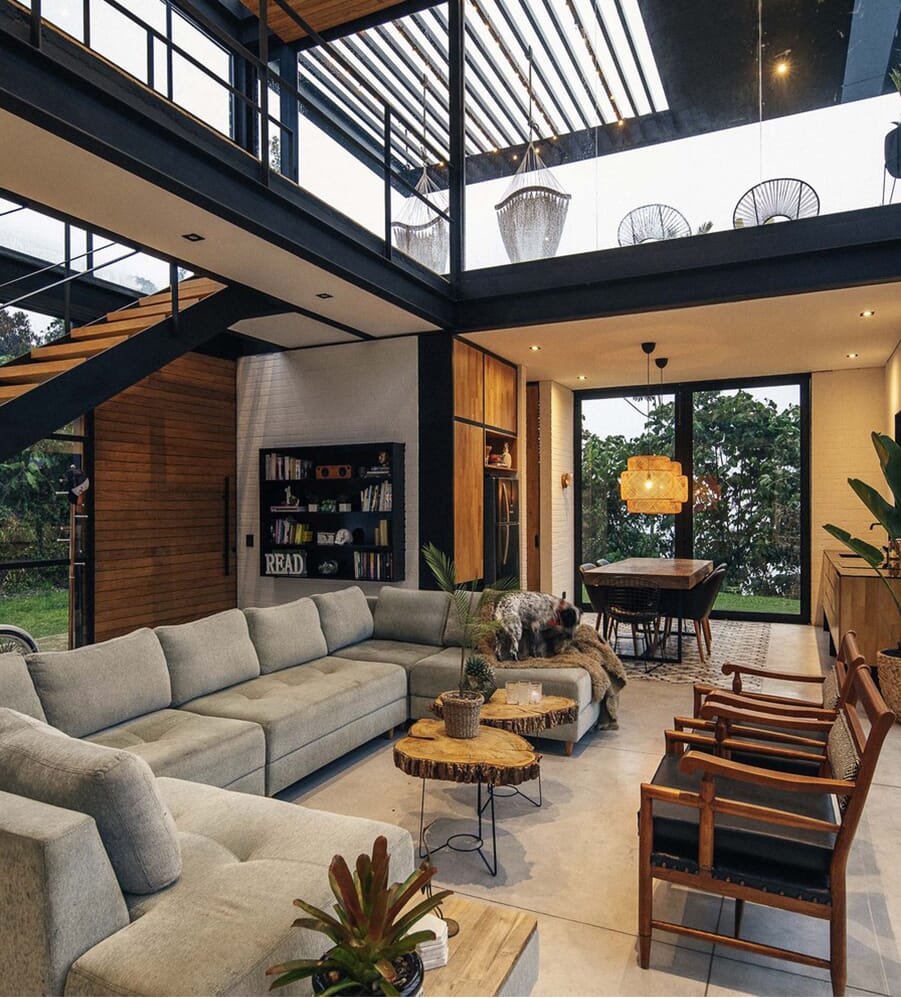 For more inspiring architecture, discover 5 modern masterpieces that make the most of concrete.
---
---