Koda is the house of the future. The movable construction is only 26 sq. m. But feels twice as spacious once you're inside the minimal, modern interior. The tiny space contains all of the necessities for life in the modern day, including an open-space living room, full-size sleeping area, shower room with toilet, kitchenette and a terrace.
As the world's population grows, so do the spaces that we expect to inhabit, Koda are trying to combat this contradiction by showing us that small spaces can work. What's more, it's perfect not only as a living quarters but also as an office space, retail space or even small cafe.
The design features high ceilings and floor to ceiling windows, two essential features that give the impression of spaciousness. The space is flooded with natural light that enhances the natural, raw wooden interiors, making the Koda an airy, refreshing living space.
Furthermore, as the construction industry is rigid and developments take a lot of time, KODA can fill meanwhile empty urban spaces quickly and in a cost efficient way being then relocated many times over. Communities, villages and parts of towns can move.
Installation of a Koda home takes less than a day, all the Koda needs is ground with levelled footing, crane access and connection points for water, sewage and electricity. So, what are you waiting for?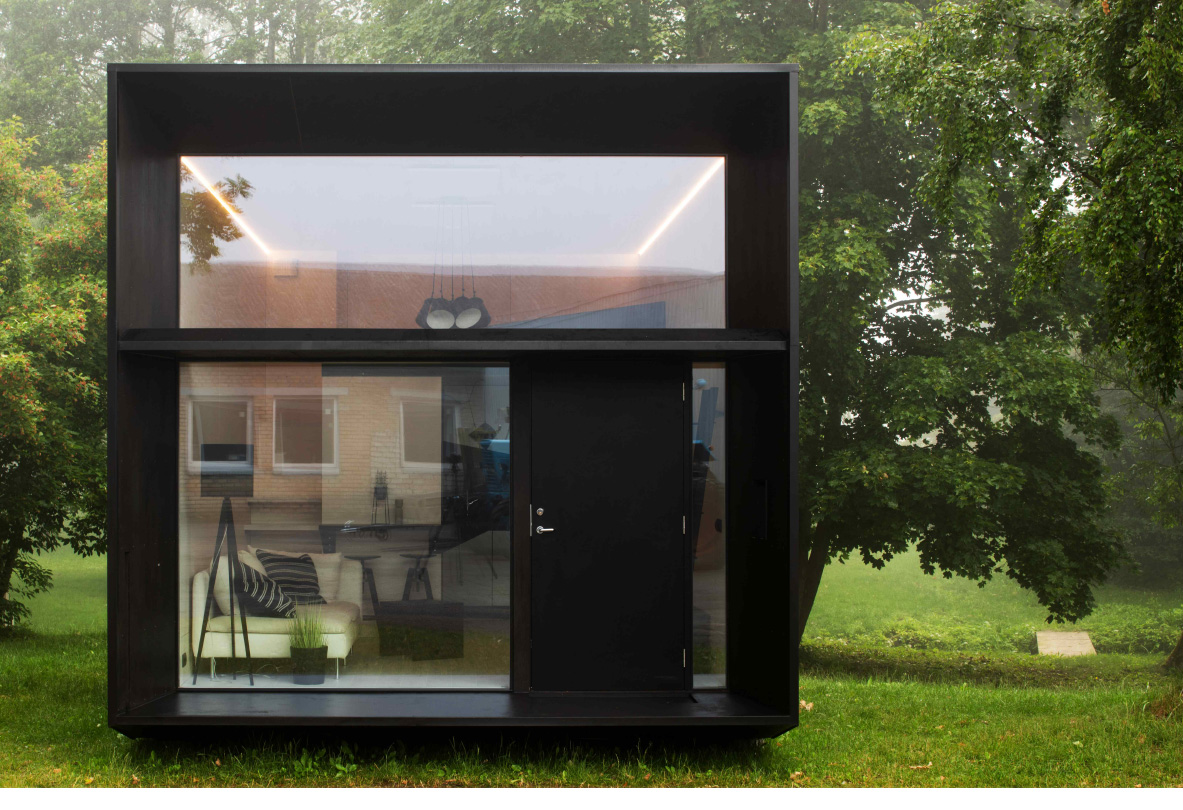 In the mood for even more of the world's finest architecture? Then you're going to want to see Strom Architects' plans for this seaside retreat on the Isle of Wight.