It's become known as the House Under A Bridge. A mid-century Los Angeles home with a modest grey facade is dwarfed by the neo-Gothic arch of a highway bridge right next to it. Rather than ignore the overpass, Redondo Beach architects Ras-A Studio have chosen to celebrate it.
The home's grey facade is a red herring. Inside, Ras-A Studio's imaginative renovation is all about space and light. The whimsical turrets of the evocatively named Shakespeare Bridge are glimpsed through a newly installed clerestory window and from a freshly decked outdoor patio.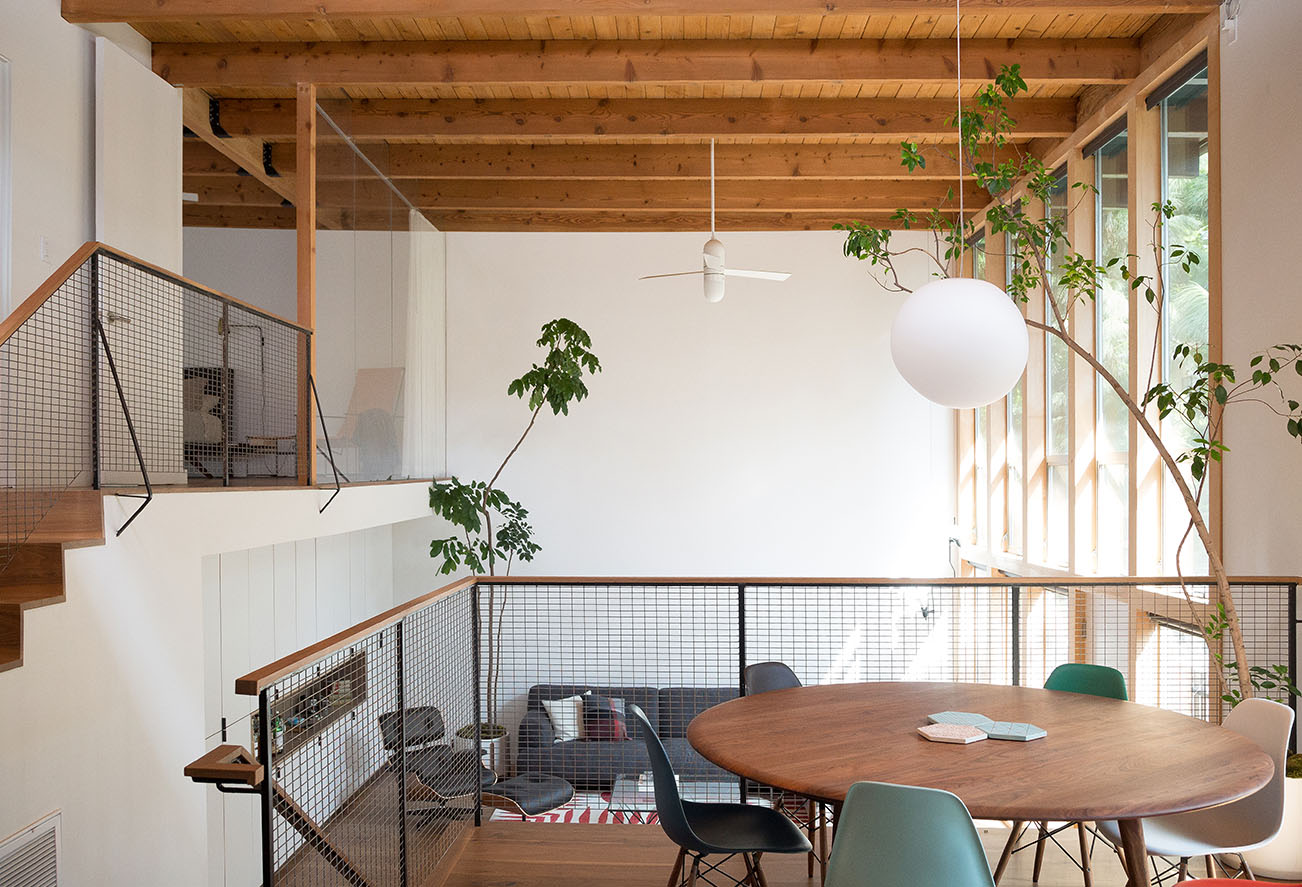 The owner is a creative director who lived in his new home for some time before inviting the architects in. The clarity of his brief is reflected in the simplicity of the interior. A double height living space is glazed floor-to-ceiling on one side. Above, there's a new loft dining area.
The new master suite has been created out of an upstairs hallway, with a wall of glass to welcome in the light from the living area below.
The House Under A Bridge invites in a neighbouring structure that could so easily have been dismissed as an eyesore. A Californian dream.
Photography by Lauren Moore.