Tetris is the unlikely inspiration for an ingenious minimalist extension to a Melbourne family bungalow. Architects Crosshatch say the home's new "interlocking volumes" reference the vintage video game.
The new extension cannot be seen from the road, allowing the bungalow to retain the appearance of its historic neighbours. From the rear, the Tetris influence is clear in a tall, rectangular black framed window. Tetris aficionados may recognise the architect's unusual geometric approach.
An empty square becomes a light filled courtyard, with a large square bi fold window giving on to the new open-plan living and dining area. The original sitting room becomes the master bedroom. There are now sight lines from front to back, so that the family's children can be seen wherever they are, inside or out.
Old and new are effortlessly melded. Recycled red brick used for the extension's exterior honours the suburb's heritage status. Polished concrete to the open-plan living area contrasts with restored original wood floors in the original building and black timber floors in the short connecting corridor.
Tetris was often infuriating. This fresh, forward-looking extension is anything but. A landmark victory for an old favourite.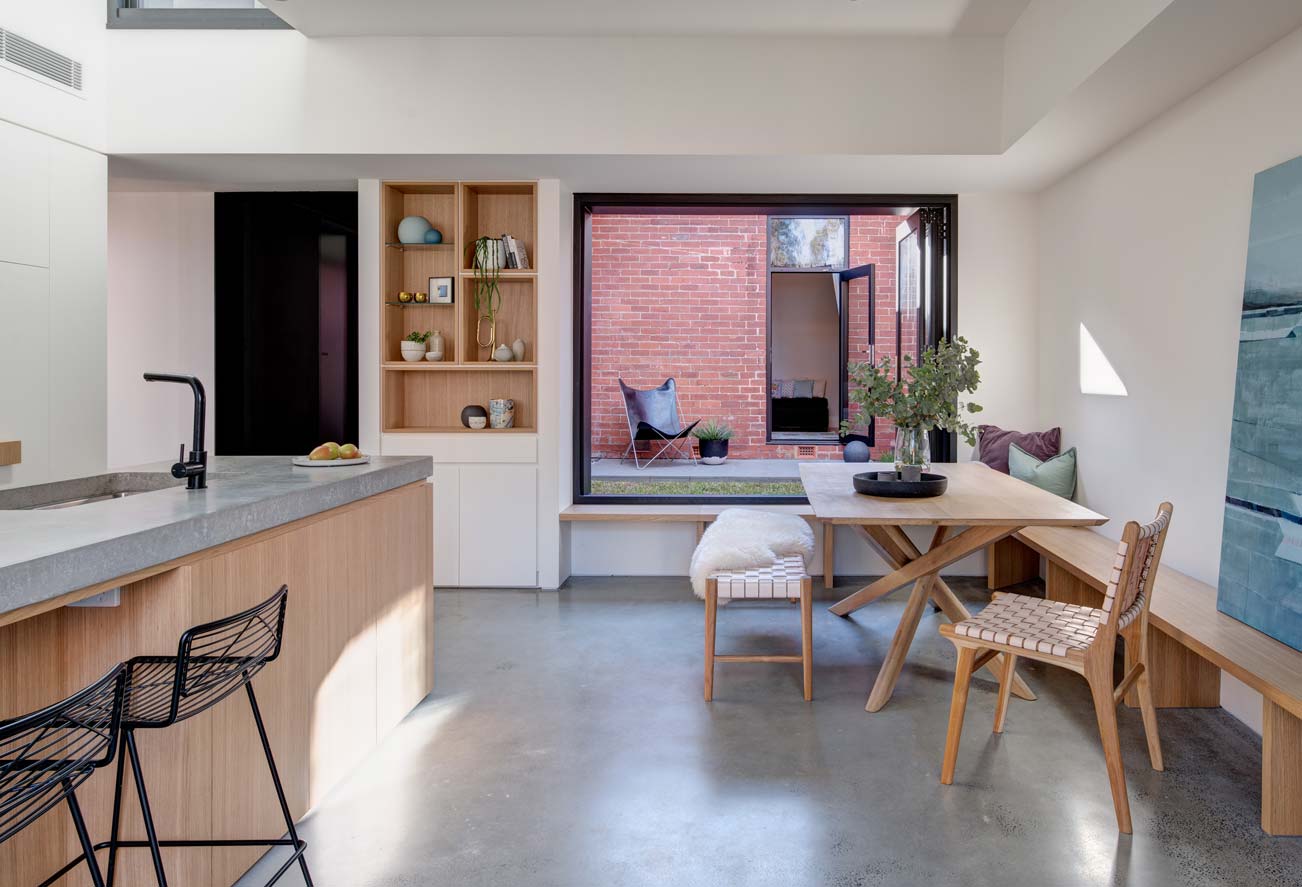 Discover more of  Crosshatch' incredible work by heading to their website and following them on Instagram.