Who said an extension to a suburban house has to be dull? These images show how Soup Architects have created a striking addition which fans out to make the most of the unusually shaped back garden of a 1920s residence in Weybridge, Surrey.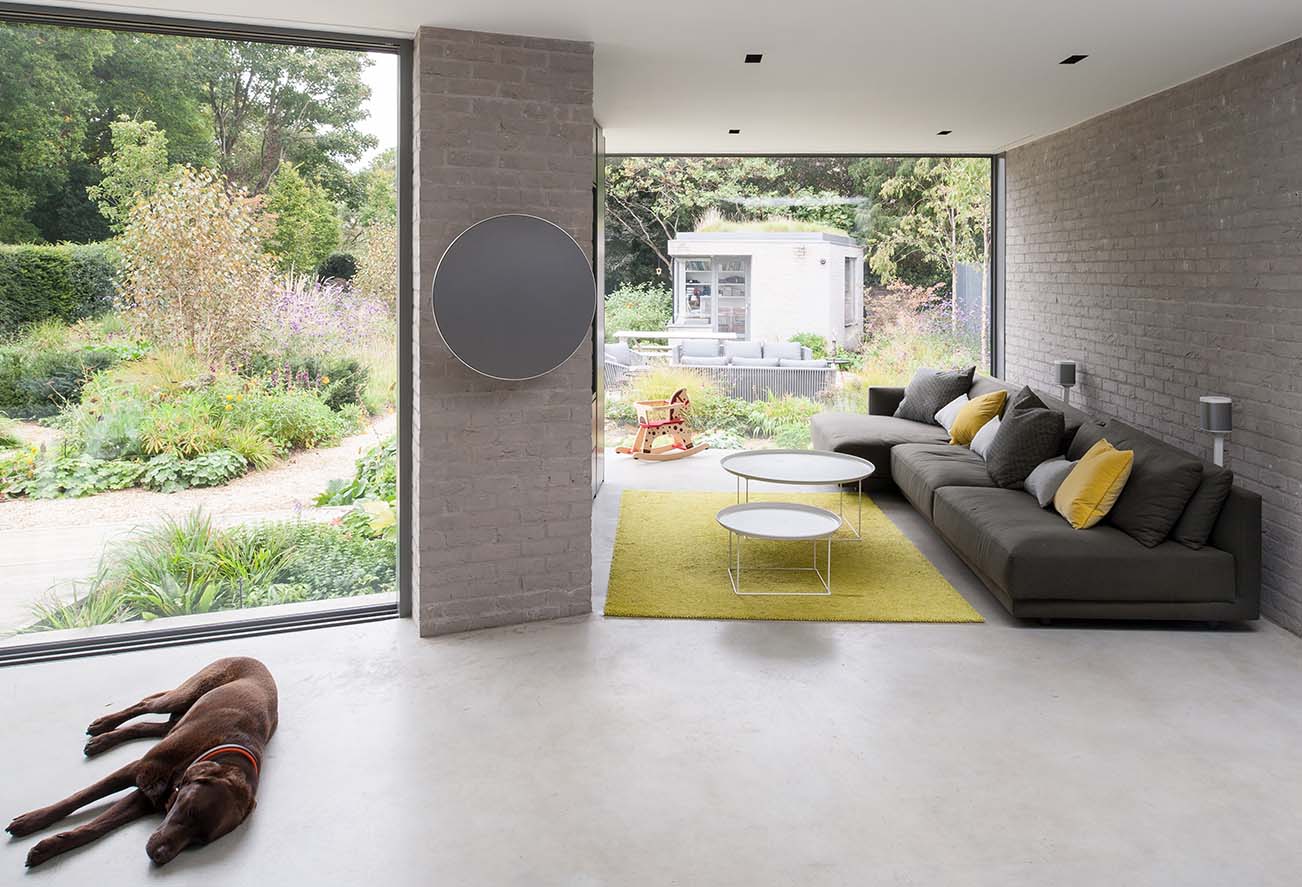 It's safe to say Soup Architects have totally transformed this home. The new exteriors are in grey brick, left refreshingly untreated on interior walls. Polished concrete floors, thrown with vibrant rugs, complement the walls to create an ambience of cool authenticity. Mid-century modern influenced furnishings are sparingly placed.
Walls of glass celebrate the established greenery of the previously under-used garden. The effect, in the new open plan kitchen, dining area and cosy reading nook, is to bring the outdoors in, whatever the weather. Skylights bring in yet more brightness to this expansive new area.
Outdoors there's an airy new studio workspace, also in grey brick. Fresh landscaping is conceived to set off the property's well established trees. Upstairs, there's a new ensuite master bedroom and a living green roof.
Relaxed yet unapologetically contemporary, this extension is both modest in its materials and ambitious in its scope. We love it.
Photography by Andy Matthews.
For more information, head to the Soup Architects website and if you're in the mood for even more contemporary suburban homes, then check out Edmonds + Lee's transformation of a slim Victorian home in San Francisco.