It's a familiar ritual; you speculatively look at that special item in the back of the wardrobe and you wonder whether today is going to be the day. But despite the back and forth, and searching deep into your inner confidence, you always fall back on the fail-safe neutral colour palette. You know the ones; the trusted black jeans, the white tee, the grey shirt, the green bomber. It's because they're safe; they're the tones that flatter all skin types and the colours that give off a certain level of confidence that is far more appropriate than a bright red sweater. That said, there is still a secret to getting the best out of your neutrals. Read on to discover the perfect way to wear the understated shades with confidence, subtlety and success.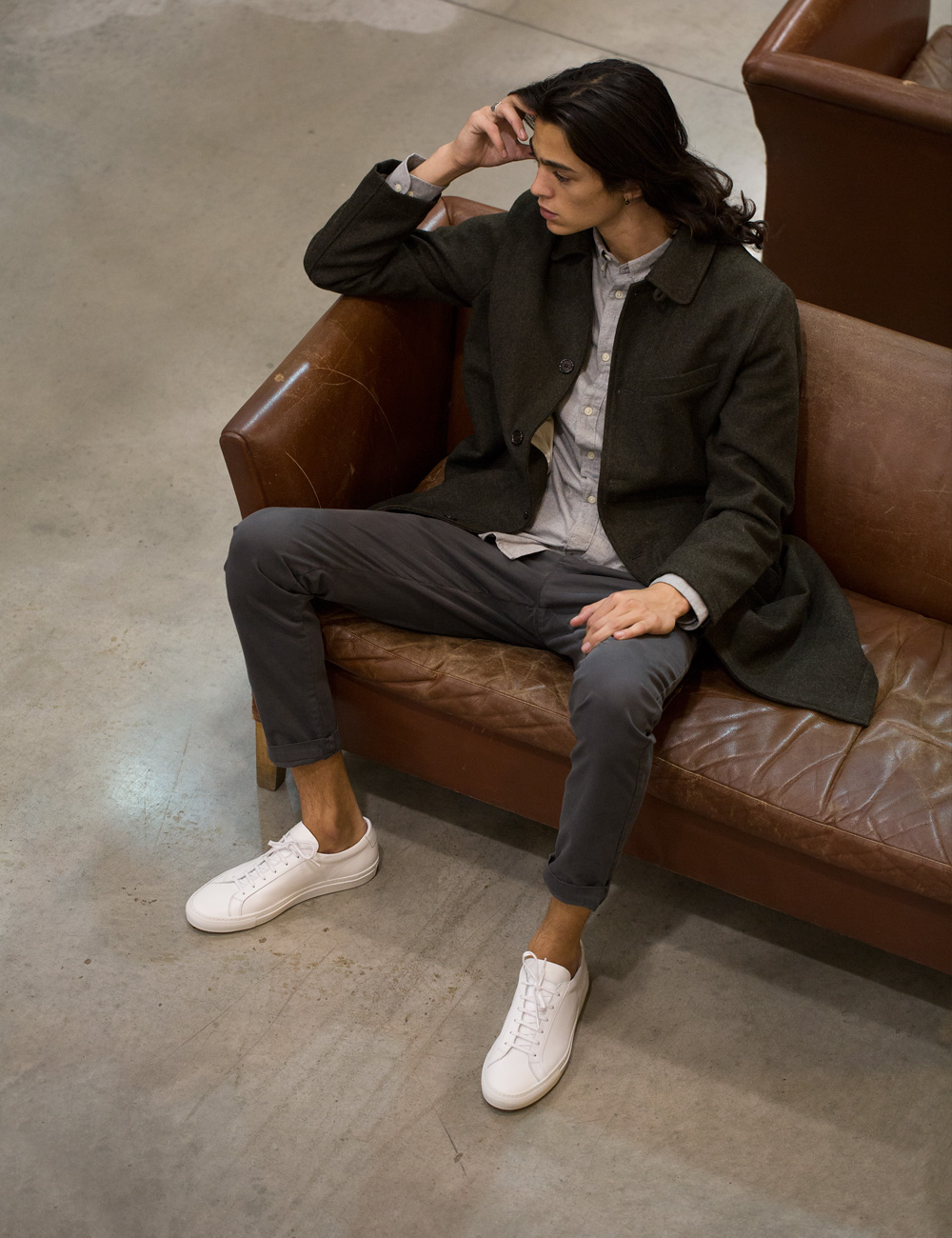 For the first 'How to wear' series into neutral colour palettes – which you can expect to see a lot of this season – we look to the appropriation of grey. Versatile and extremely easy to wear, grey is a tone that has to be done right to avoid it looking too casual. So it pays to switch to a more formal mind frame and swap the grey sweatpants for fine knits, overcoats and well-cut silhouettes.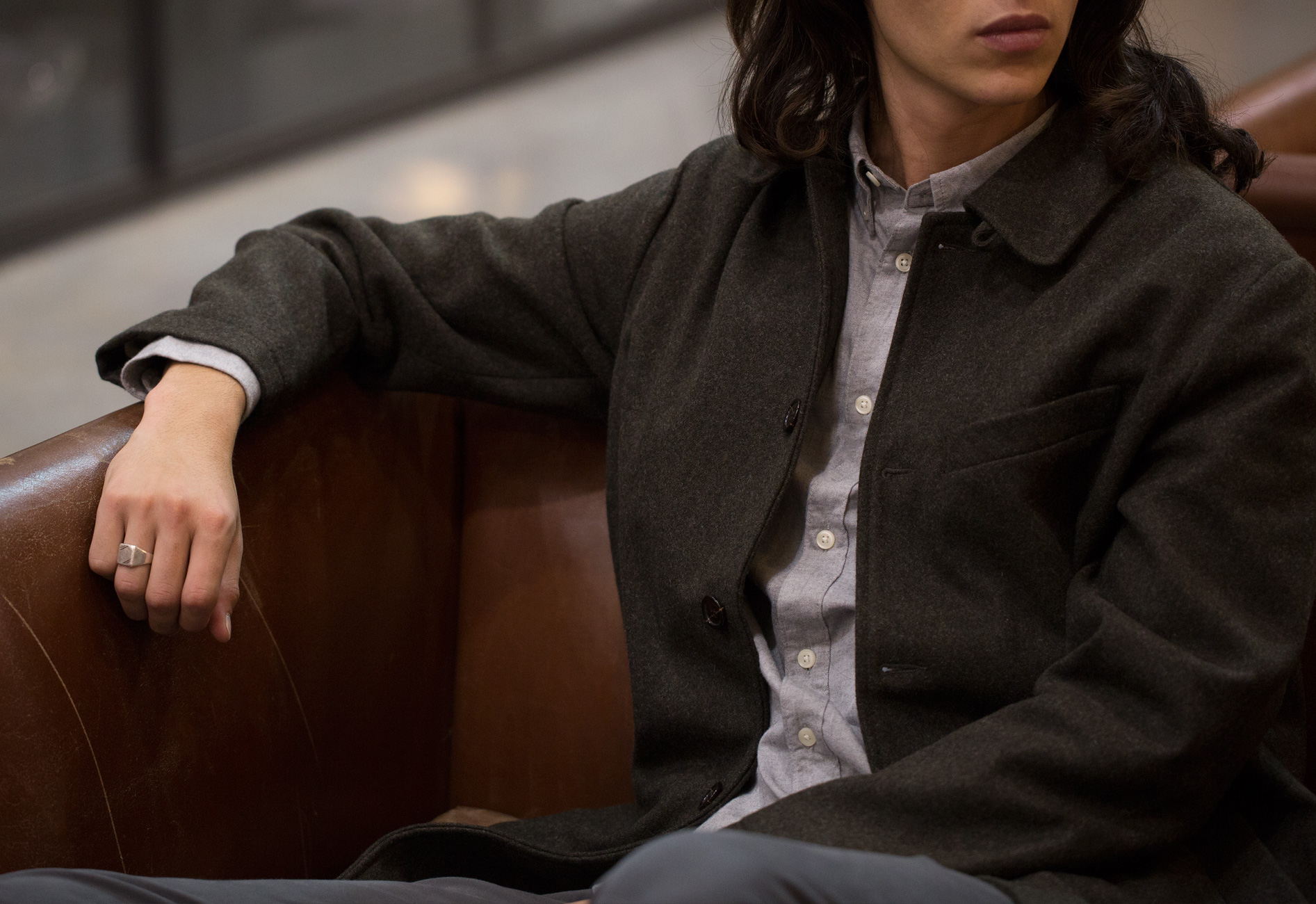 Like all earth tones, the art of the all-grey approach is about mixing shades, styles and textures. For instance, the soft-brushed cotton flannel of the NN07 Derek Shirt makes for the perfect contrast to the darker, smooth cotton shade of the Déjà vu Trousers from YMC. In fact, charcoal, grey and stone work best on your bottom half with colours graduating in shade as they work up – which again, makes the light tone of the NN07 shirt the perfect layering base.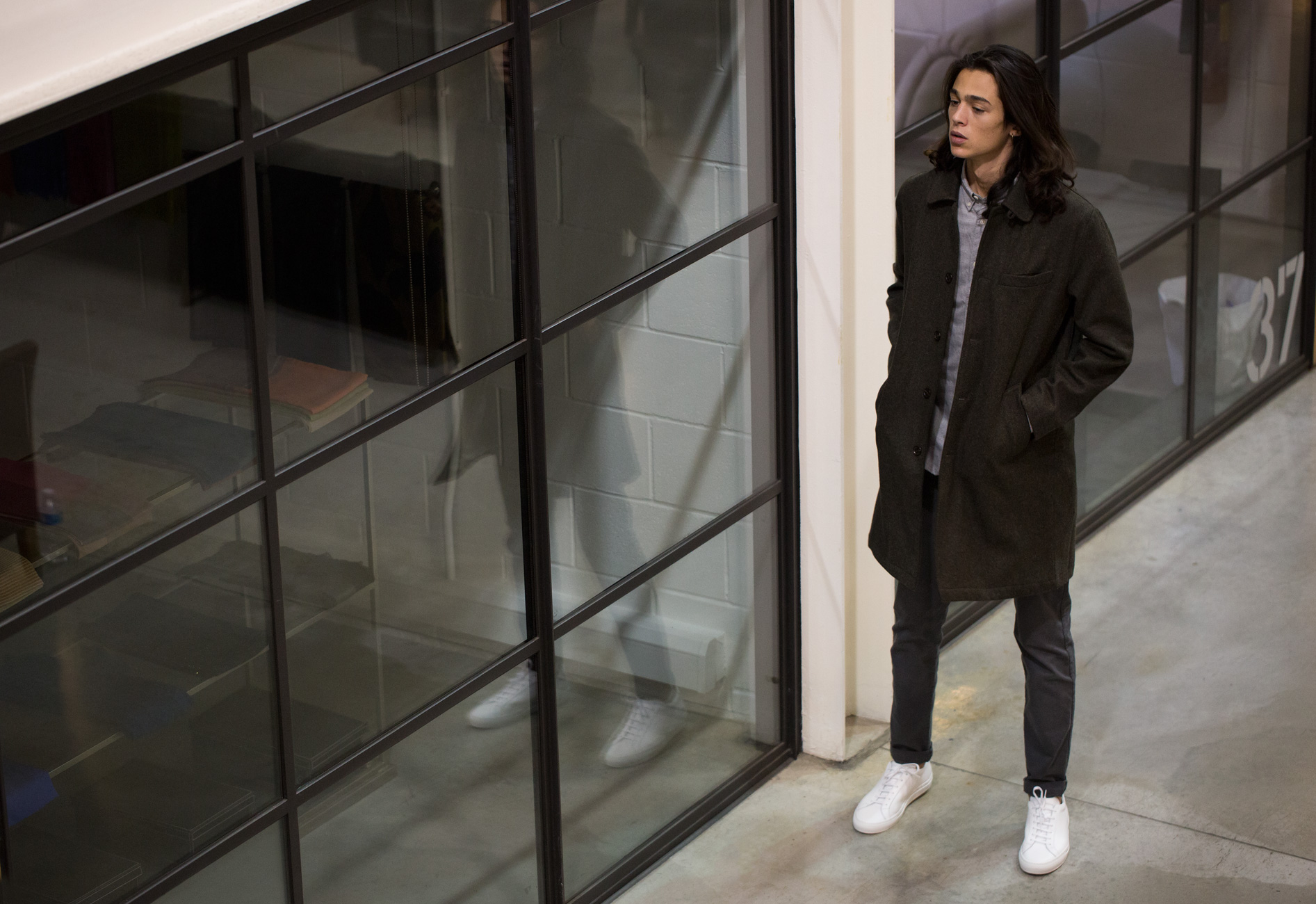 In order to get the best out of  grey, and to avoid an all-grey look from appearing jaded, try white, rather than black, to accent your outfit. White leather trainers are the slickest colourway to support grey tones and to keep your outfit looking clean. The effortless luxury of the Common Projects White Achilles Low makes the hand-made Italian sneakers the obvious choice; as the subtle gold branding and iconic slim-line silhouette adds an alternative focus to the neutral layering.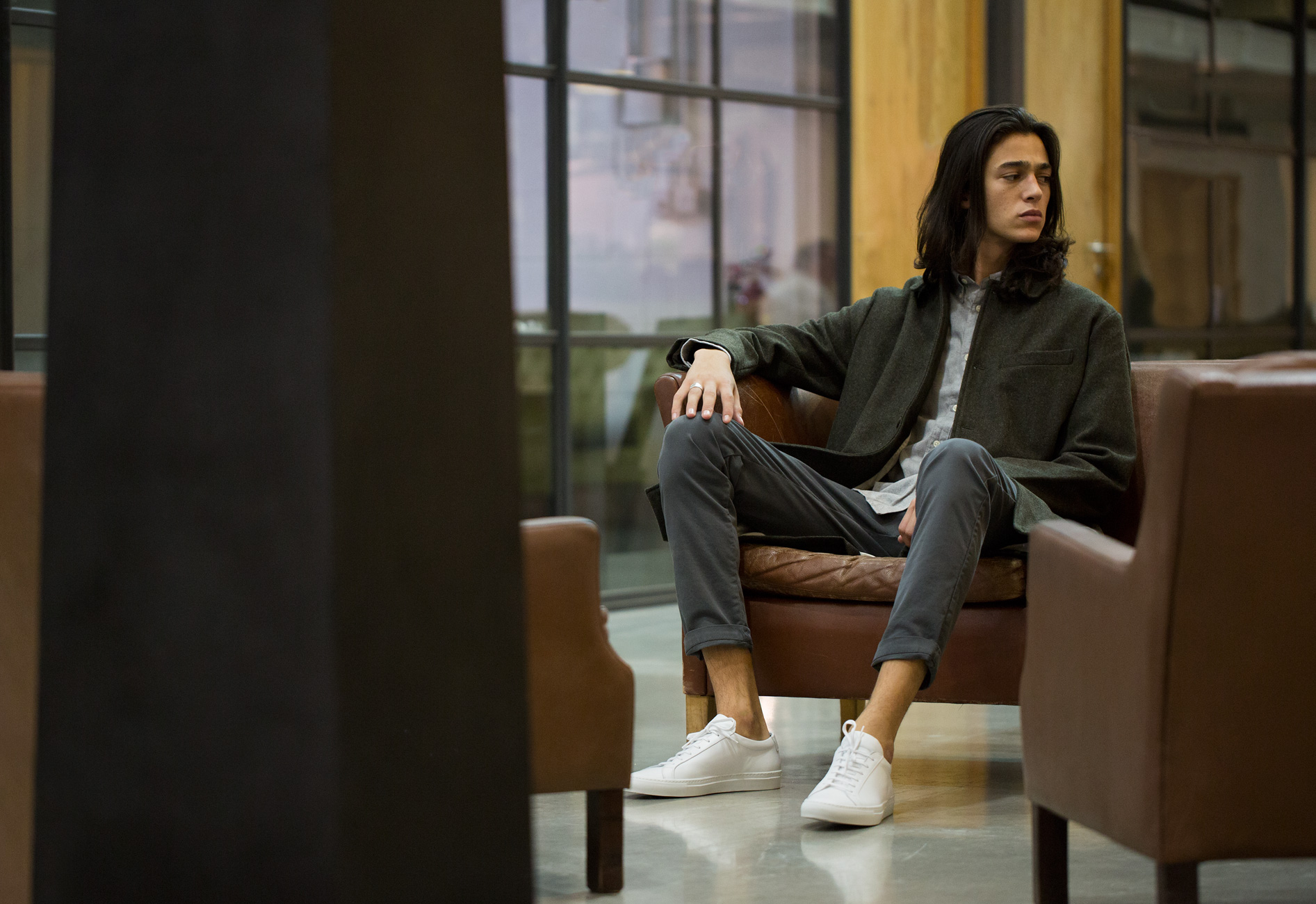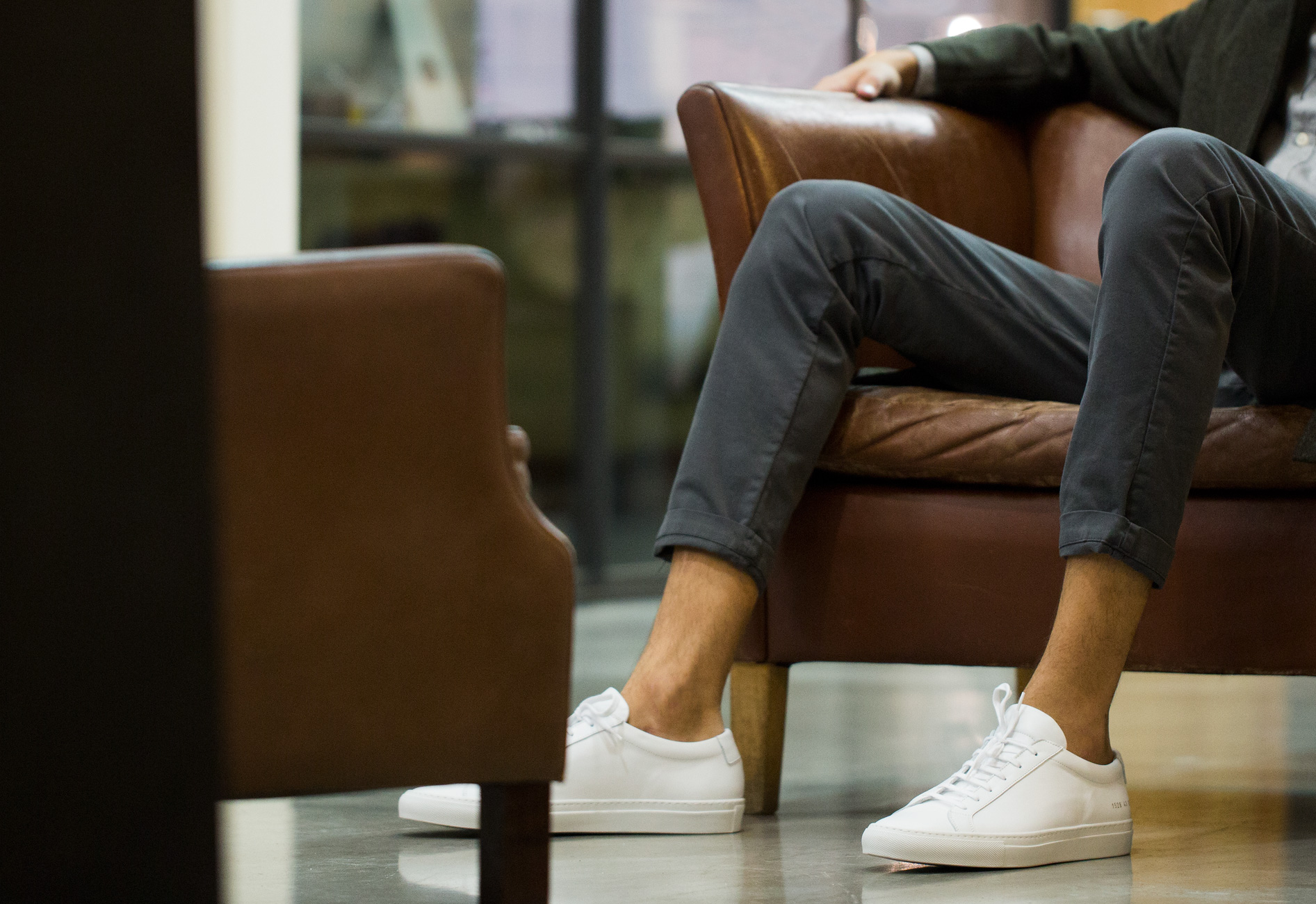 Finally, the Universal Works Olive Melton Coat adds depth to the autumnal shading through the introduction of low-contrast colour. The warm olive green hue softens the brighter grey shades and as a result, gives the entire outfit a greater balance. Which allows the jacket's subtle details - most noticeably the Melton wool construction, cream cotton lining and simple ticket pocket – to demonstrate the importance of textured fabrics.
Shop the entire look online at OPUMO and for more style inspiration, check out the 'How to wear: Filling Pieces' guide.