CDLP wants to change the way we think about men's underwear and loungewear. The Stockholm-based label, founded in 2016 by Christian Larson and Andreas Palm is shaking up the market with its luxury essentials that are characterised by premium materials, expert tailoring, sleek design and sustainable production. Who said basics had to be boring?
We caught up with Christian, CDLP's artistic director and a renowned filmmaker, to learn more about his creative background and how CDLP came to be.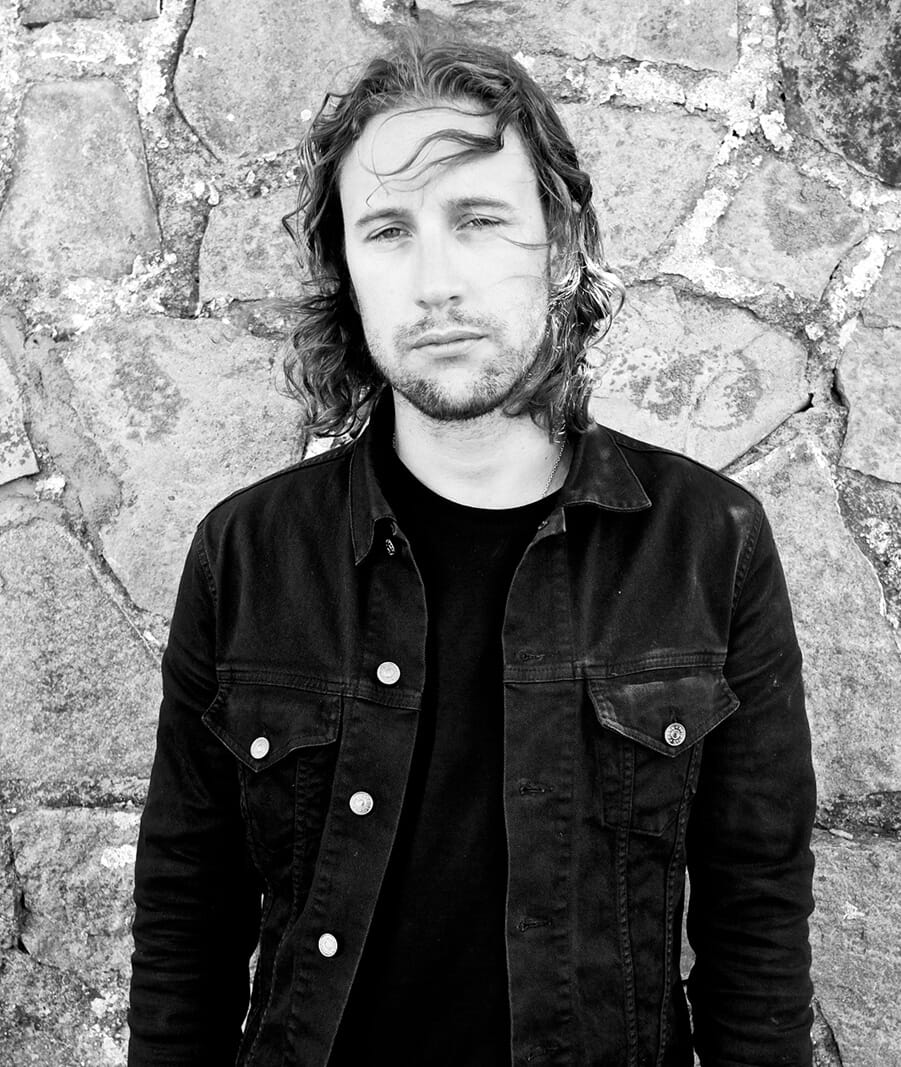 Can you tell me a bit about yourself and your career trajectory so far?
I've always been around film, photography and music. I was a drummer when I was younger, and it was then when I started to see how valuable a sense of rhythm was in making music and film. Editing film became my craft. I worked my way to editing videos and advertising campaigns for brands and artists including Beyonce and Dior. Eventually I moved closer to the camera as a director and photographer. I loved creating hyperrealities and I knew that one day I wanted to create a brand universe myself. This led me to start CDLP with Andreas (Palm, co-founder and CEO)—a brand much built on our friendship and my audiovisual creativity. 
What triggered the initial inception of CDLP – why the focus on men's underwear?
It started with a lot of visual references shaping up a documentary-style visual world that we wanted to convey. Product at this stage was not very clear, we just had this specific atmosphere in mind—a sort of emotion that was a reflection of our friendship and passion for exploring places and people. This joie de vivre became the DNA of CDLP. While dreaming ideas, we were spending a lot of time traveling and sharing hotel rooms. We couldn't ignore the fact that we both wore incredibly terrible underwear! We both valued quality design and a refined aesthetic, and yet underneath it we were (until that point) wearing low quality, flashy logotype underwear. This is where the idea of bringing quality and innovation to an essentials wardrobe surfaced. We have spent a lot of time perfecting the details in the design of our products, to optimize functionality, comfort, fit, and of course visual appeal.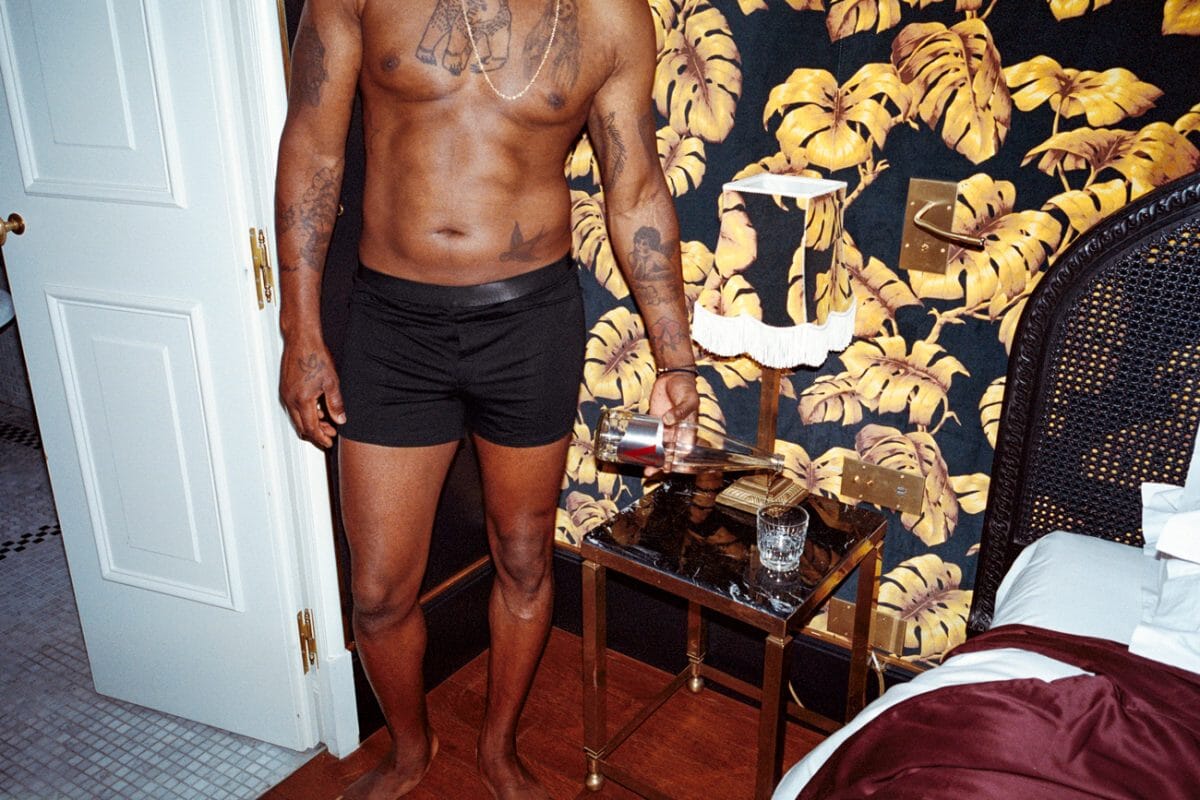 What sets CDLP apart from other men's underwear brands on the market?
First and foremost we make a product that is really great to wear—this is down to the tailored construction met with lyocell fabrication. Customers who try CDLP for the first time have shared they questioned how they settled for what they wore before. There is a comfort element obviously, but also in terms of how they make them feel—a feeling of confidence that is recurring through a simple everyday ritual. One of the earliest feedback I will never forget was an older gentleman who said that wearing CDLP made him feel "sexy in a way he hadn't in the last few decades". That was a really heartwarming moment, and it still is. Additionally, our brand narrative and tone resonates—we encourage our customer to care about what they wear underneath, and our portrayal of masculinity is relatable yet aspirational, "modernist masculinity" if you like.
How would you describe CDLP's design philosophy? 
Our designs are focused on functionality, comfort, and understated luxury with responsibility considered throughout development and production. Starting with underwear, we always looked towards traditional tailoring for direction, and that ready-to-wear sensibility has remained as we have expanded into other categories. We do not approach essentials from an "essentials" perspective. There is so much room to explore understated luxury in depth and details: the cut, fabrics, trims, and functionality. The result is meaningful and focused design.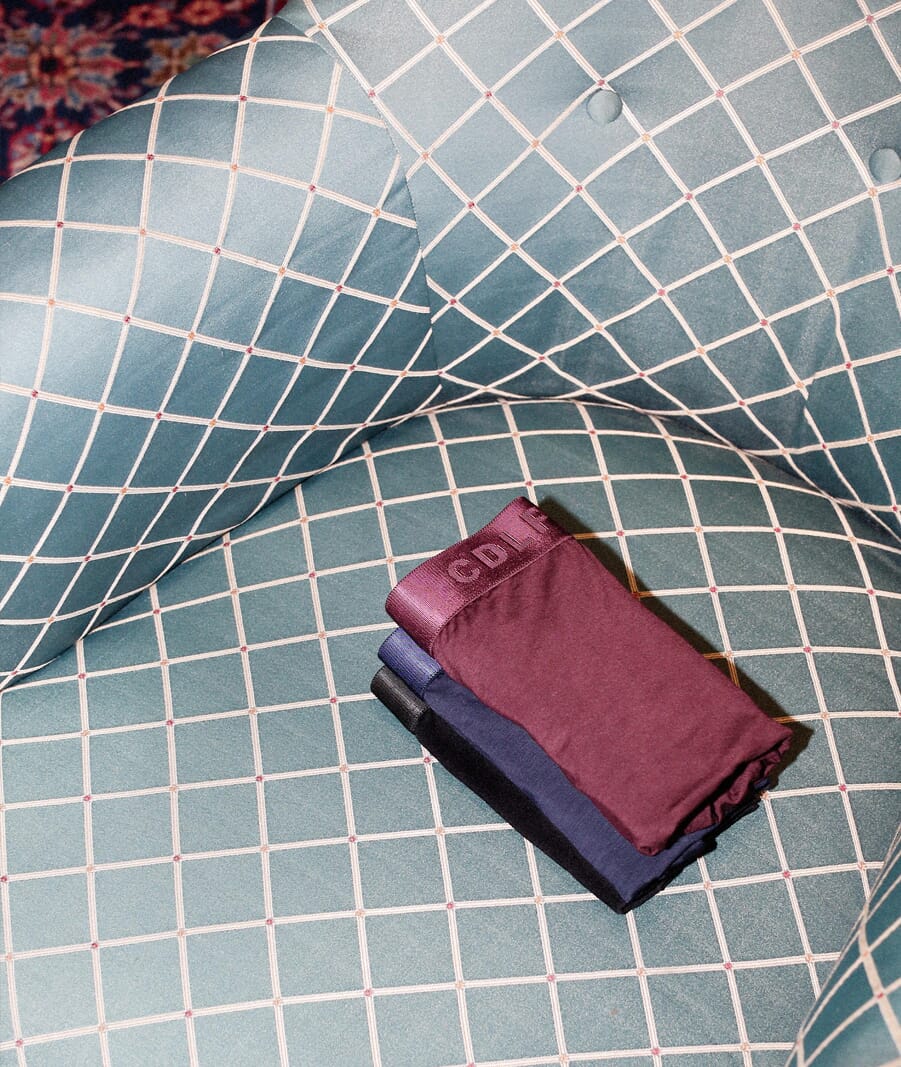 What's the story behind the name CDLP?
Andreas and I were on a road trip crossing the US and were listening to mixtapes that I had made. This French song Une Belle Histoire by Michel Fugain came on and in that precise moment just captivated us. At one beautiful part in the song, he sings "Un Cadeau De La Providence", which means something along the lines of "a holy gift", or "a gift of providence". With the sun going down in front of us, we decided the brand would be named after that, and CDLP is the abbreviation.
How has your background in film informed your role in the company?
So much, every day! I've always seen CDLP like a film, and each introduction of a new product or campaign is a new chapter. I rarely start the design process by only visualising a product, the narrative is created first, and then I think of the context where I want to see it come to life. Each design is like a character and it needs to work in the story as in how, where, and on who I see it portrayed. I direct our campaigns and content, so developments happen in parallel and influence each other a lot—it is quite symbiotic.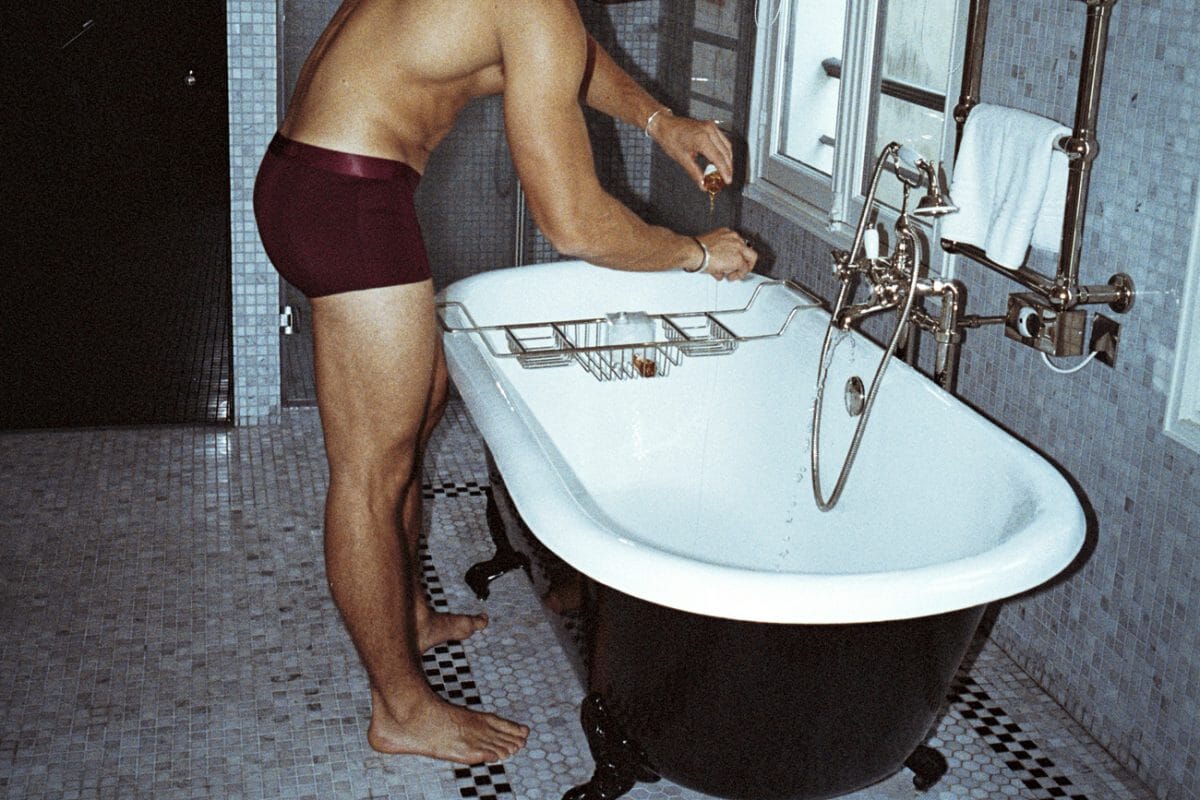 Who are your creative heroes?
I do respect Karl Lagerfeld a lot. What a productive man. It's hard to keep up. 
Where do you seek inspiration?
When I listen to music, I see film scenes in front of me. When I see films, I think of music.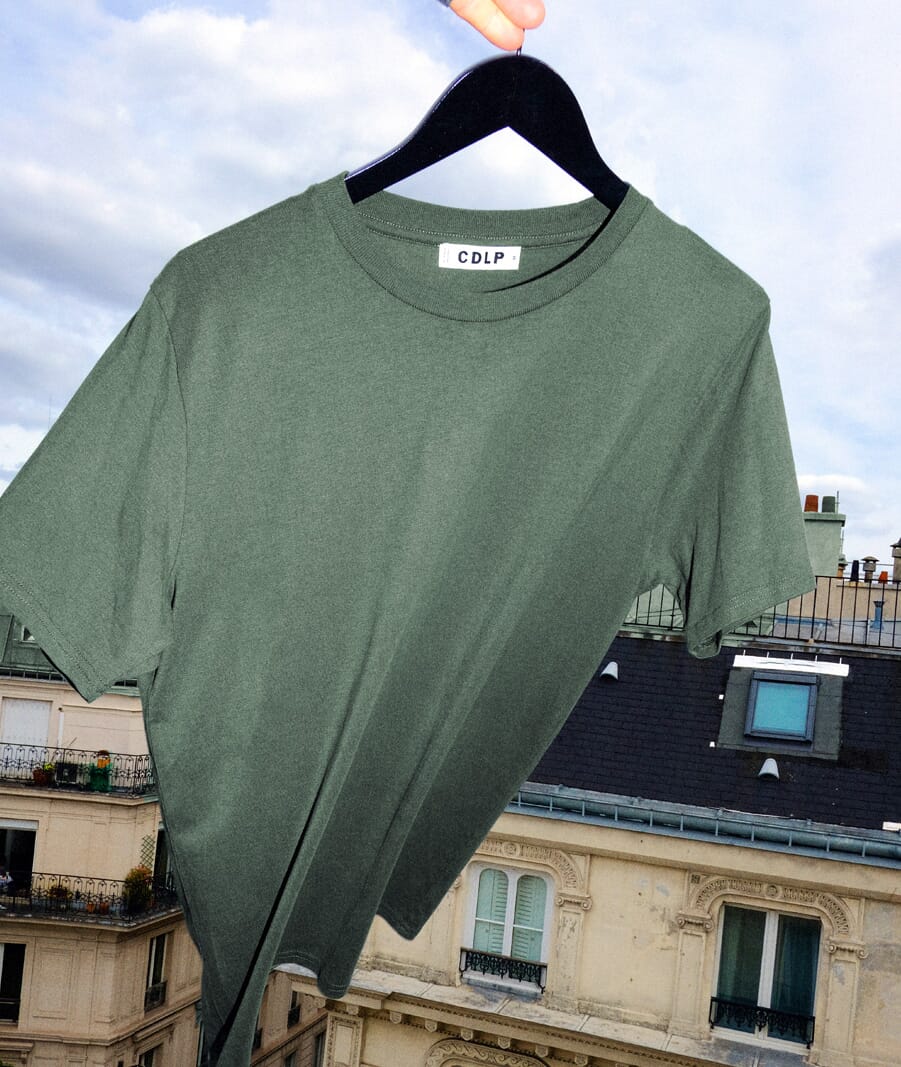 Do you have a favourite or go-to style of underwear that you tend to mostly wear?
The first style we introduced was the Boxer Trunk, so that's naturally been my favourite since day one, and the style that fits my body the best. However—and I can't say this enough—do not underestimate the Y-Brief. Many men consider this a bit of an old man's style, but that really depends on the cut. Our version sits a bit lower on the hip, and is versatile for many body types. It's a very comfortable option under slimmer pants, and also a breezier alternative for hot summer days—less fabric really makes a difference in keeping you cooler. 
What's next for CDLP? 
We have a busy year with exciting releases and projects. Our swimwear range has been extended with new styles to cater to life not just in but also around the pool and swimming, and we're also expanding our performance category Mobilité to extend beyond underwear. 2021 also sees our fifth anniversary, which we of course will celebrate in grand style. The CDLP film continues!
---
---
Discover the CDLP collection at OPUMO.
---
---