When somebody says that they just got a new pair of slippers, it's hardly cause for celebration. In fact, until recently it was cause for concern: were they planning on giving up their social life? Had they given up on looking good? Was this the beginning of the end? Luckily, thanks to Inabo – the Swedish label making the best slippers for men – we can stop worrying. If somebody says that they just got a new pair of Inabo slippers, it really is cause for celebration: they're upholding style standards even behind closed doors, within the private walls of their home.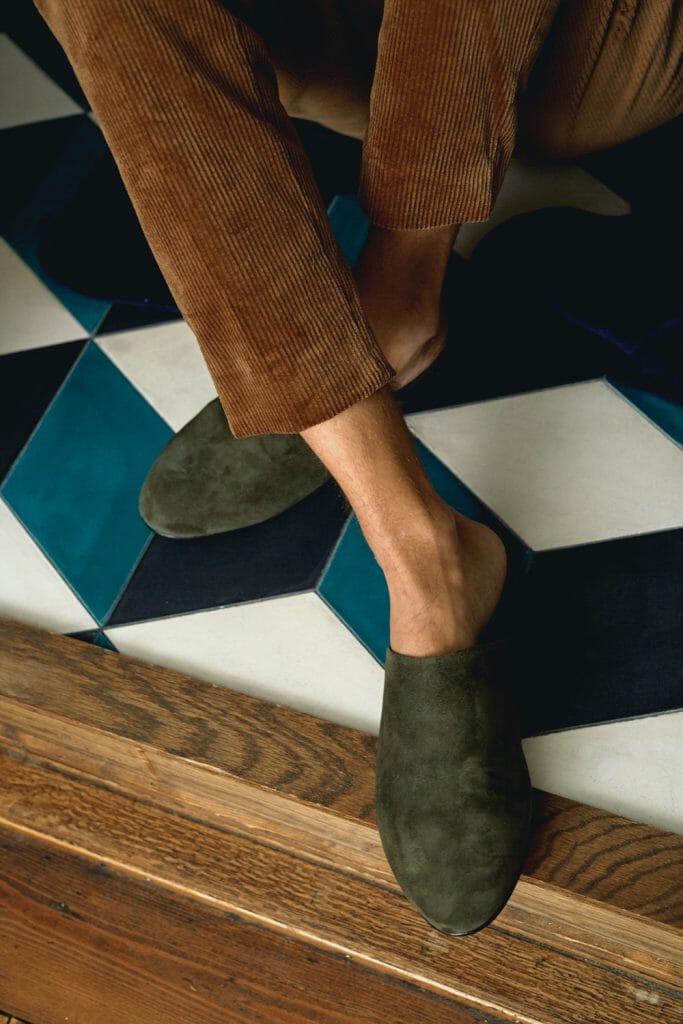 So, you're in the market for a pair of men's leather slippers, great choice. When it comes to men's mule slippers, skipping past the ugly Terry fleece options that we've been bombarded with every Christmas for the past 15 years is the first step to true happiness. Instead, opt for the men's leather mule slippers on offer at Inabo, each pair made of the leather and suede you'd expect to find in a pair of premium men's sneakers. But, like you would if you were on the hunt for your new-season low-top sneakers, it's important to check the sizing. 
---

---
Inabo sizing notes
Before we really get into the numbers, there are a few things to note about Inabo's men's moccasin slippers. First of all, Inabo slippers are made using the brand's own lasts. What is a last? Well, that's the foot-shaped object around which shoes are built of fixed. The fact that Inabo uses its own lasts means that it's even more important to check the size guide as you won't be able to compare exact sizing with shoes that you already own.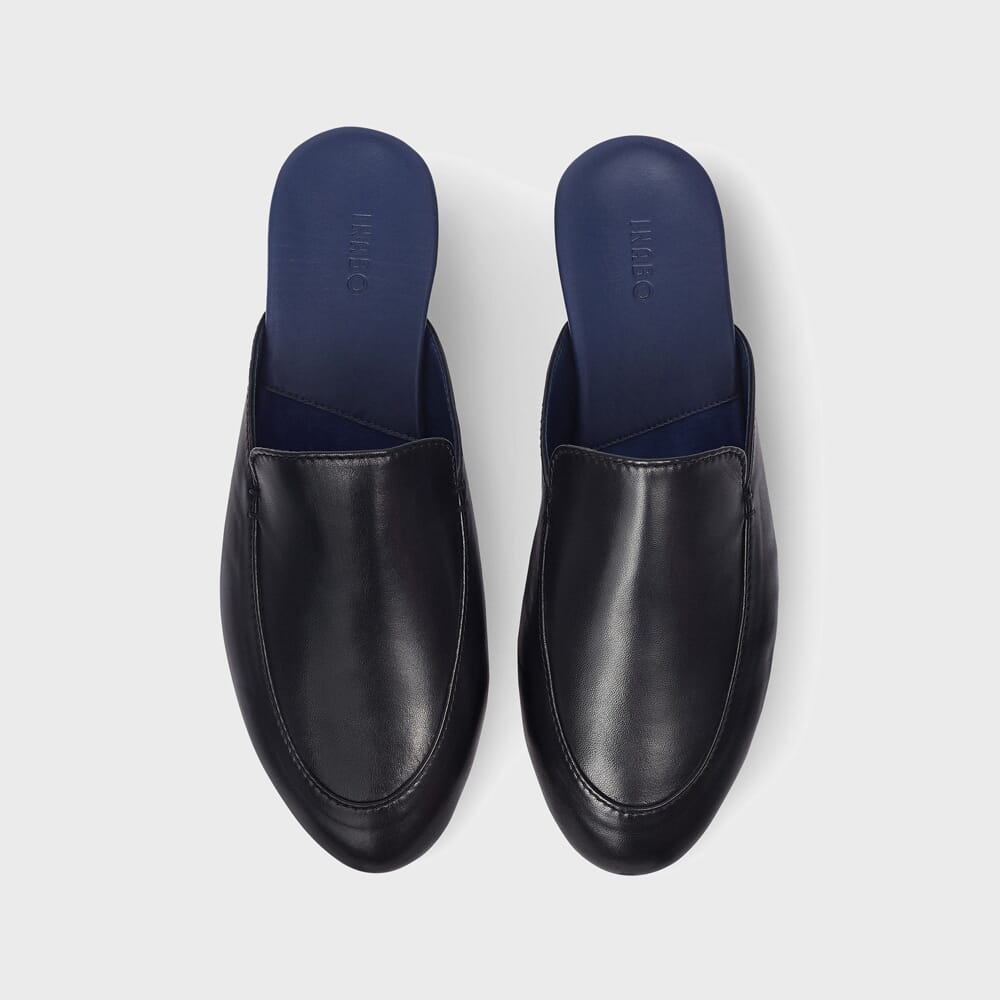 The following Inabo size guide measures the length of the insoles used in the house slippers, so keep that in mind if you're measuring against another pair of shoes – do not measure the length of the sole.
As Inabo's luxury slippers are crafted from natural materials – leather and suede – they will stretch slightly over time. A slipper that feels slightly tight at first will grow to fit perfectly after a few wears. This doesn't mean that you should be squeezing your foot in at first, though.
Inabo size guide
| | | | |
| --- | --- | --- | --- |
| EU | UK | US | Length (cm) |
| 41 | 7 | 8 | 27.5 |
| 42 | 8 | 8.5 | 28.1 |
| 43 | 9 | 9.5 | 28.8 |
| 44 | 9.5 | 10 | 29.4 |
| 45 | 10.5 | 11 | 30.3 |
| 46 | 11.5 | 12 | 30.9 |
Shop the range of Inabo men's slippers.
Still not sure? Be sure to read our Inabo review.
---
---