When a family needed an extension to their 1890s home in Melbourne, Australia, McSteen Tan Architects came up with this dramatic, highly contemporary response. Where others might have designed an addition that was somehow "in keeping" with the original, McSteen Tan's audacious design respects the old in a way that only the comfortably new can.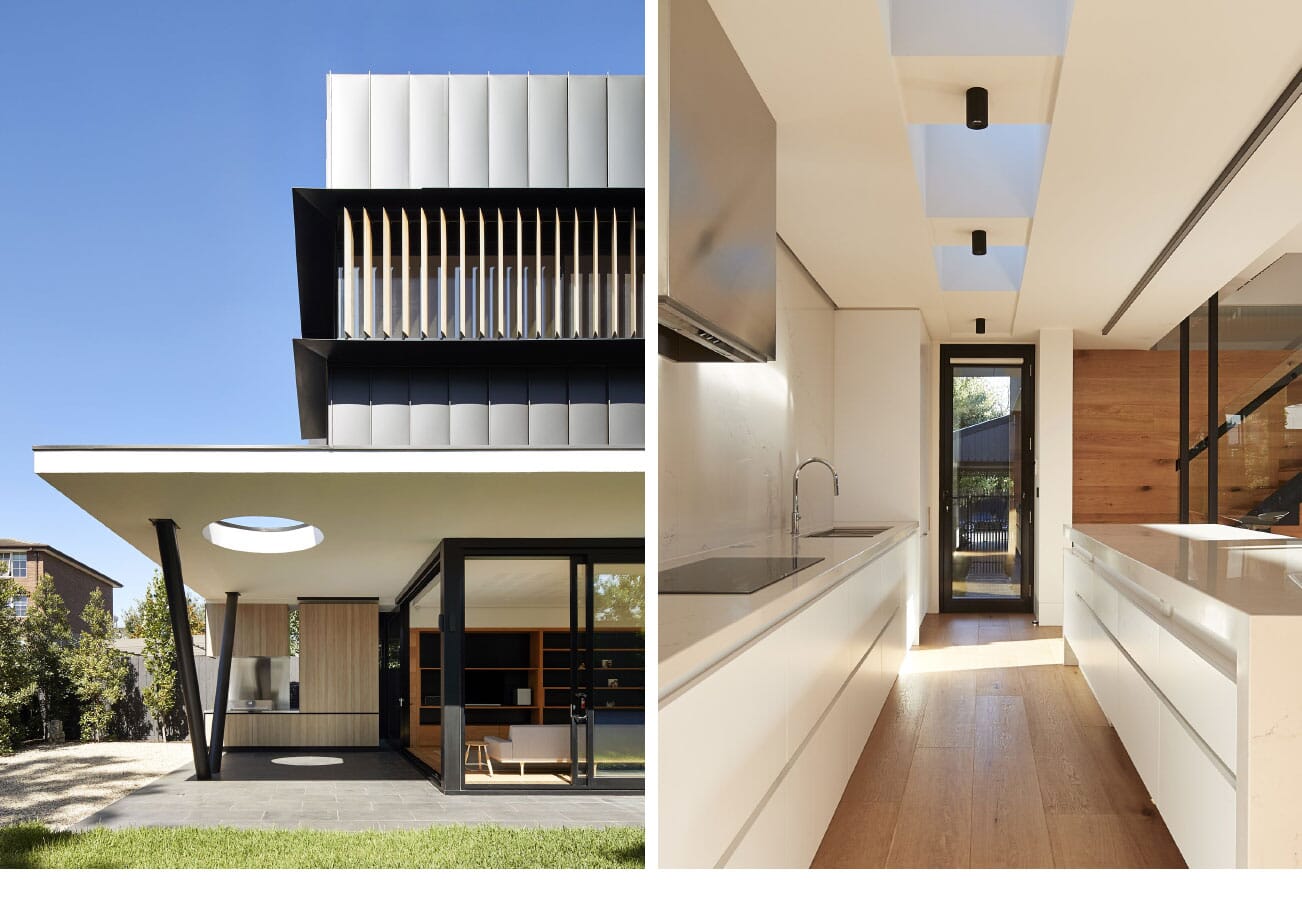 Through a doorway with elaborate 19th century plasterwork, the black steel framed floor to ceiling glass of the extension awaits. It's as if the future is viewed from the familiarity of the past. The ground level is an open plan living, kitchen, dining and family area. Floors are the same broad timber as in the renovated old building, which now houses two bedrooms, study and a music room.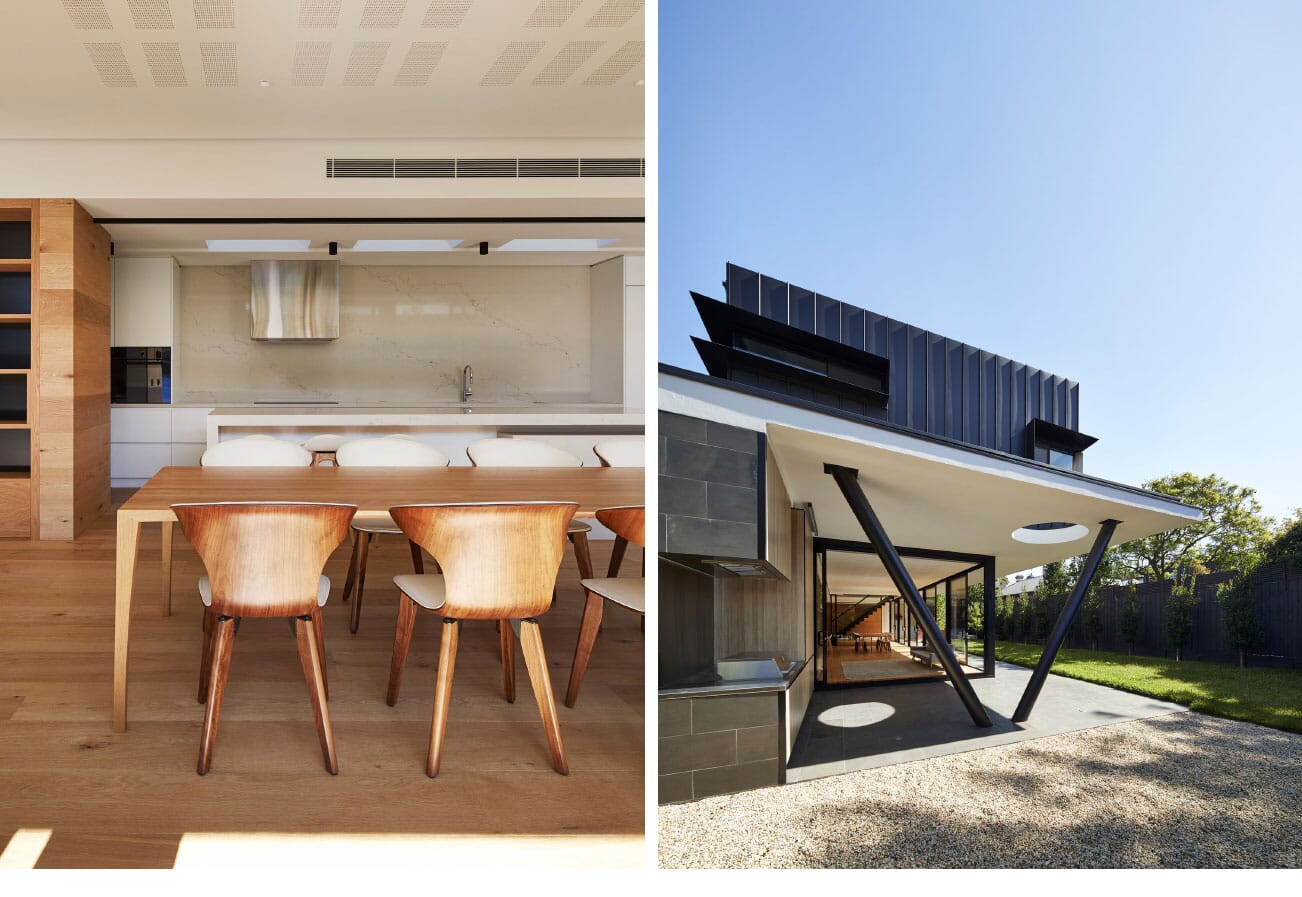 A barbecue area is under a protective double volume roof, held up by a v-shaped support. The covered patio gives on to a lawn large enough to accommodate the informal cricket pitch the family requested.
Upstairs bedrooms have vertically shuttered windows, set in a dark metal panelled wall, visually shrinking the bulk of the extension. Marble adds luxury to bathrooms, as it does to the kitchen downstairs. Materials are celebrated throughout. Immaculate.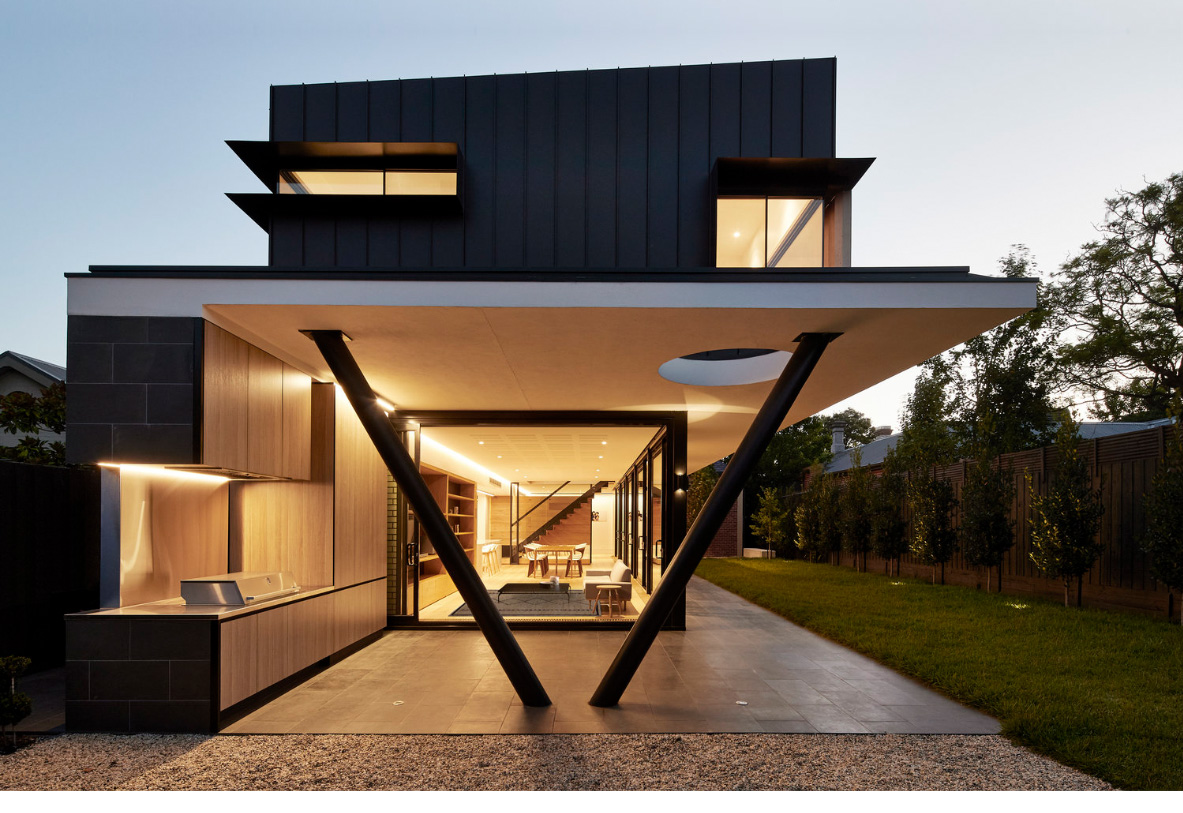 Want more of the world's finest contemporary architecture? Then you need to see Studio KO's Villa G which sits high above the Lubern Forest, France.