Soho House Amsterdam has proudly thrown open its doors after an extensive renovation of a 1930s building in the heart of the city. The building is known as the Bungehuis, ideally located canal-side in the very heart of Europe's most laid-back city.
Similar in size to the Istanbul, London and Berlin houses, the Amsterdam outpost follows the tried-and-tested formula of a Cecconi's restaurant and Cowshed spa - situated on the ground floor - alongside 79 guest rooms spread over three floors, a gym and screening room on the fourth floor with the club and House Kitchen on the fifth.
The detail is impeccable and the building is now crowned by what's become a Soho House signature: a show-stopping rooftop pool, in this case offering far-reaching views and covered lounge beds, very much in the 1930s fashion. In this case, the rooftop wraps around the entire building, offering a 360-degree city panorama.
The style throughout is quietly deluxe while never being ostentatious. In the 79 hotel bedrooms, decor is inspired by Dutch design, while bespoke fabrics are inspired by the building itself, and especially the Art Deco windows in the stairways.
Dutch tiling features heavily in the elegant hallways and other common areas while there's wood panelling in the members only lounges, where a collection of Dutch art lines the walls. A fully equipped gym has enviable views.
Ground floor areas feature a restaurant and spa, both of which will be open to the public. While members always have priority, non-members can book into the hotel. We know where we'll be staying when next in Amsterdam.
Fancy it? Book your stay at Soho House Amsterdam now:
Spuistraat 210
1012 VT
Amsterdam
Telephone: 31. 208 880 300
Room Rates From €145 per room
All images courtesy of Soho House.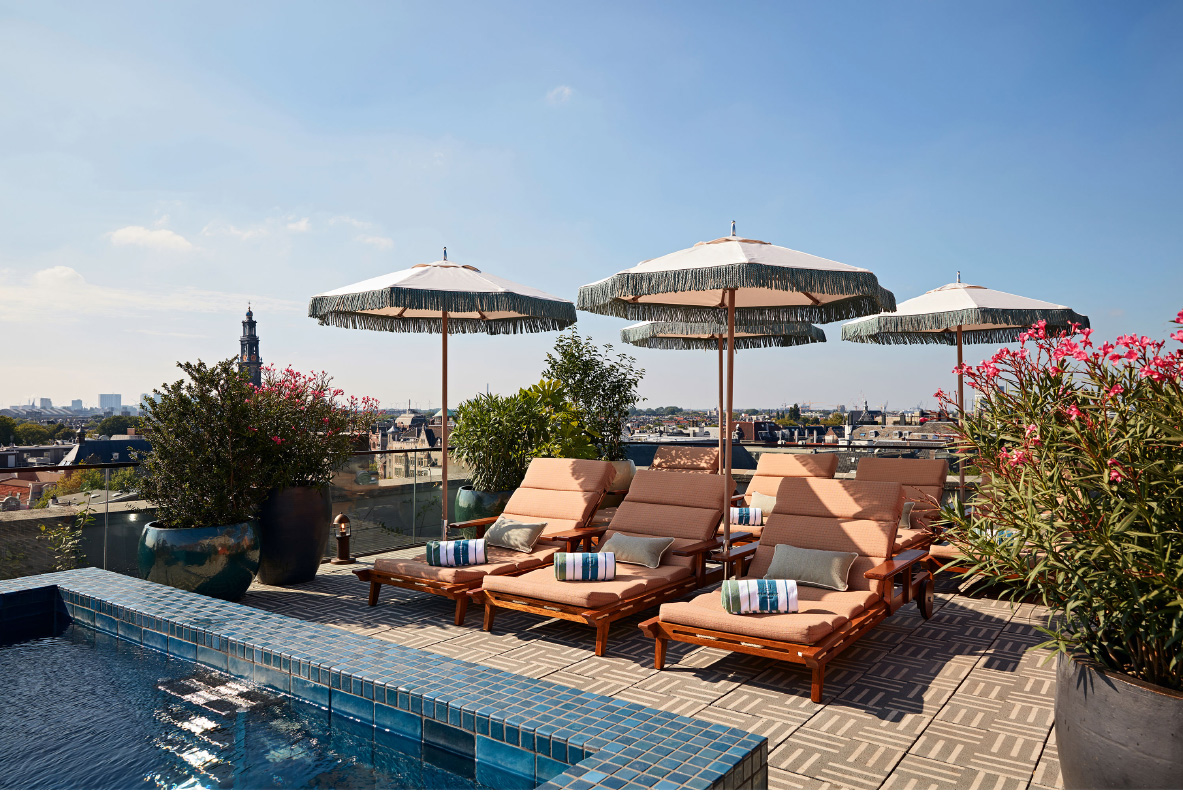 Want a look inside another of the world's best new city hot spots? Then why not have a look at Sydney's Paramount House Hotel – set within the former headquarters of Paramount Pictures film studio.