While modernism in architecture and design is a generic term that embraces a wide range of aesthetic sensibilities, it sometimes can be hard to define. At its core lies a momentum break with the past and an 'embrace the future' attitude; and it is this essential desire to design today what tomorrow will look like that this all-new book from Gestalten, Inside Utopia, attempts to illustrate.
Available now at OPUMO as part of our expansive Mendo Books collection, Inside Utopia captures all the details of the mid-century modernist psyche alongside a few hidden secrets. Part history book, part design bible, the book illustrates how modernism is a concept that holds a lot more weight than one would expect, and Inside Utopia attempts to unpack the meaning of modernism with a fascinating array of case studies that spans over three decades and thirteen counties.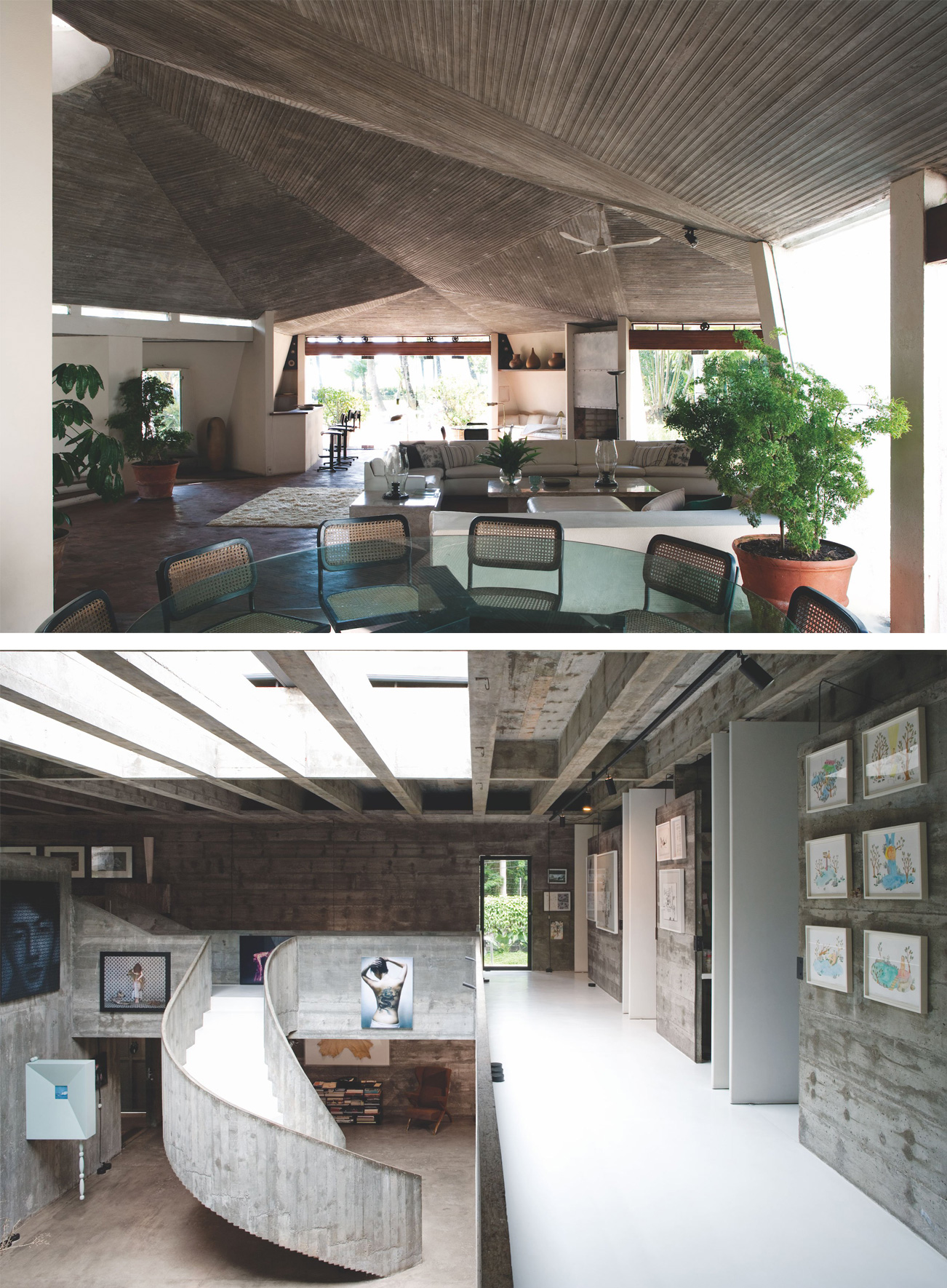 Rooted in the avant-garde ideology of such interwar luminaries as Walter Gropius, Le Corbusier and Frank Lloyd Wright, modernism truly flourished after WWII as the world was rebuilding, morphing into different styles and adopting several incarnations. These interiors welcome habitation and spark curiosity while embodying the foundations of minimalism and bygone visions of the future. Inside Utopia delves into the reasons why we still interact with certain designs today with spectacular and reflective insights into the projects you have long admired. From Elrod House by John Lautner; the Lagerfeld Apartment near Cannes that seems like a set from a science fiction film and Palais Bulles in France with its organic and unique architecture, Inside Utopia has it all.
Check out a few of our favourite pages from the book in the image gallery above and shop 'Inside Utopia' now at OPUMO.