If you've peered into the OPUMO Watches category recently, or even just kept an eye on the emerging number of independent design studios out there, you'll know that there is a huge amount of modern, minimalist watches on the market right now. The range is ever-increasing and often hard to choose from, with prices ranging from the more modest £100 to over £500. So, to offer a little help and guidance, we're giving you the full low-down on our favourite watches in this full Instrmnt Watch Review.
Instrmnt have been garnering a lot of attention over the past few years for putting their own spin on the ever-popular men's watch, and the precision, care and the quality craftsmanship of each watch is clear to see as you unbox the product.
In a market dominated by very similar timepieces, the Instrmnt watch feels like something genuinely new. That's because each Instrmnt watch takes inspiration from mid 20th century design, and it also manages to blend high-quality Swiss components with minimal aesthetics. Even its packaging is impressively different courtesy of its slim-line presentation sleeve and do-it-yourself assembly tools.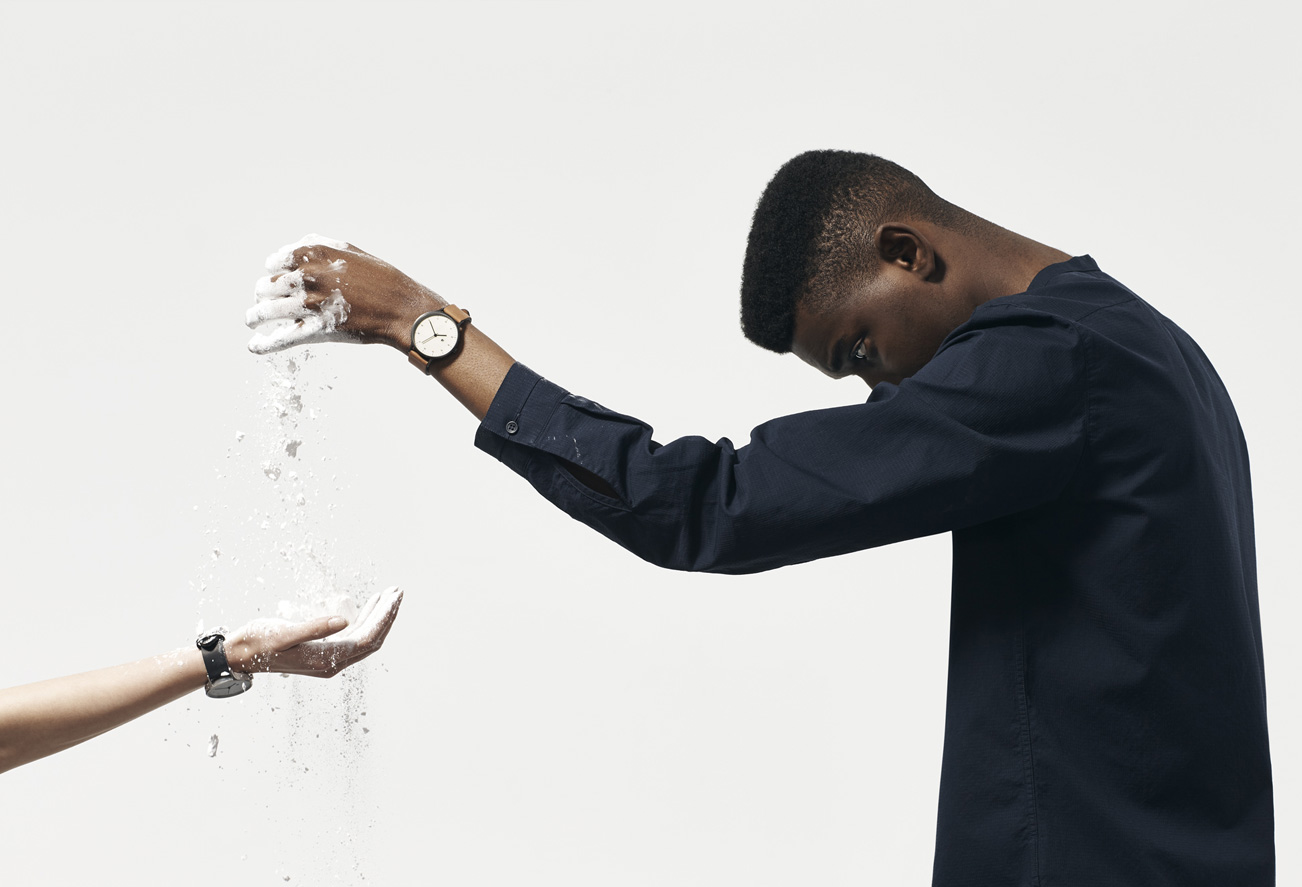 Instrmnt 01-B Watch Review
What sets the Instrmnt 01-B watch apart is its reliable Swiss Ronda 585 3-hand quartz movement – with its own date function at 3 o'clock – alongside its robust PVD coated 40mm case, sapphire crystal glass and its 18mm-wide leather strap that you have to attach yourself using the spring bars and spring bar tool (which come included). It's a nice extra step that contributes to the feeling of exclusiveness you get when owning an Instrmnt. Merely being able to put the watch together, and even customise it through whatever Instrmnt watch strap you choose, immediately pushes the watch above its contemporaries. It's the finer details that make the Instrmnt watch excel at this price point.
In terms of technical specifications, here's all you need to know when it comes to the Instrmnt 01-B Watch:
Swiss Ronda 585 3H Movement
PVD Coated 40mm 316L Stainless Steel Casing
Sapphire Crystal Glass
18MM Vegetable Tan Leather Strap (Crafted In Germany)
5ATM Water Resistance
2-Year Warranty
Instrmnt K Watch Review
Instrmnt's new K Watch series is made up of a trio of rubber-strapped watches that represents the brand's most contemporary – and perhaps most avant-garde – timepiece to date.
Notably, the most prominent material in each watch is nitrile rubber. The unique material gives each Instrmnt K Watch its elastic, silk-like texture. A texture that not only contributes to a cleaner, sharper, and more elegant watch but one that fits more comfortably on the wrist too.
Each watch in the Instrmnt K-Series collection is entirely vegan in its production. What is more, the two colours available – black and grey – are paired with an Italian-made NBR compound strap to create a clean, uniform aesthetic. It also ensures that the Instrmnt watch strap is the perfect everyday timepiece as its understated design will look good on any wrist and will suit any occasion.
As all Instrmnt watches take inspiration from industrial design and the Instrmnt K Watch is also made from high-quality Swiss and German components. Here's the full specification low-down:
Swiss Ronda 585 3H Movement
40MM 316L Stainless Steel Casing
Sapphire Crystal Glass
18MM Italian Rubber Strap (Vegan)
5 ATM Water Resistance
2 Year Warranty
Overall, the simple, fuss-free approach to modern design ensures that Instrmnt produce aesthetically beautiful, incredibly comfortable watches that are reliable, trustworthy and incredibly efficient. Perfect as a present or worn as an understated, everyday watch.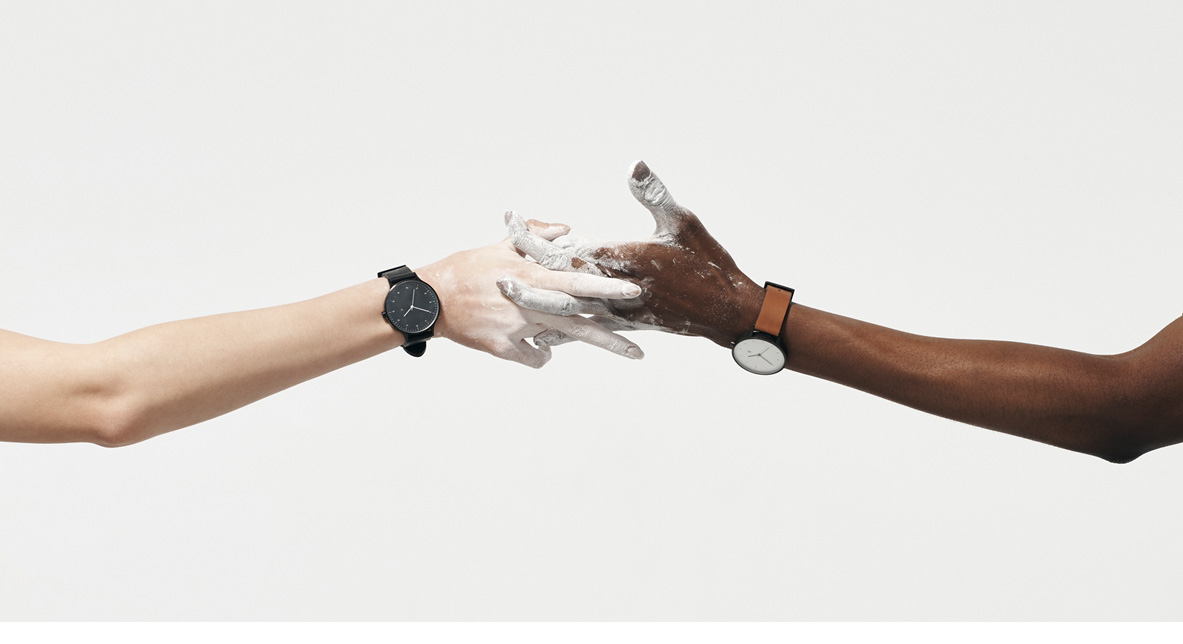 Now you've been fully acquainted, you can shop the full Instrmnt watch collection at OPUMO. Or alternatively, learn more about the brand in our exclusive interview with Instrmnt founders Pete Sunderland and Ross Baynham on the OPUMO Magazine.