Fresh off the back of the incredible Ducati 696 Monster conversion, Argentinian motorcycle customizers Vida Bandida are back with a brand new take on the Honda Tornado. Completely renovated, the slim trail cycle has been reshaped into a heavy-duty café racer.
Antonio Lupiañez and Salvador Alasino of Vida Bandida are two Argentinian industrial designers who like to modify motorcycles into rare hybrid machines, and for their latest venture they wanted to work with something clean and pure, so they started with a teardown and a complete frame overhaul.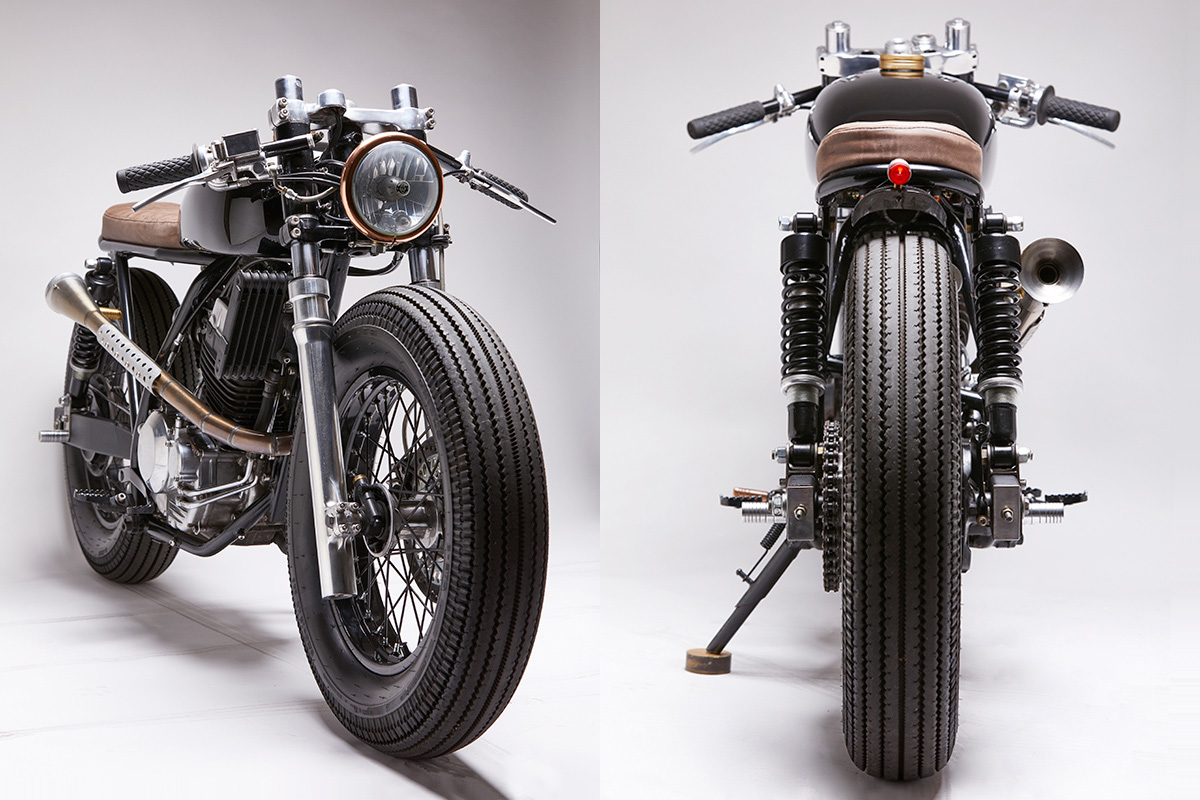 The original frame was ripped apart and given an entirely new subframe, which allowed for the new café-racer style aesthetic, including the dropped horizontal handlebars and the twin-shock mount system. Since none of the Honda's original bodywork was suited to the build, Vida Bandida fitted a 1960's Harley Davidson fuel tank by fabricating new mounts on the frame. The team also added sleeves between the triple clamps to beef-up the front end and mounted an '883 Sportster' headlight between them. The Honda's electrics have also been relocated beneath the fuel tank, and the battery sits underneath the swingarm to aid the centre of gravity.
For more of the Vida Bandida's incredibly modifications, check out its Facebook page.