Tom Horne and William Green founded London-based men's label, L'Estrange London, in 2013, with one goal; to reimagine the hoodie. In that time, L'Estrange has grown to incorporate a collection of modern menswear essentials – including the 24 Trouser and the Evening Shirt– into its expanding wardrobe. But, for its latest endeavour, L'Estrange London are taking it back to where it all began by producing a limited-edition collaborative 'Hood' alongside British artist Patrick Vale.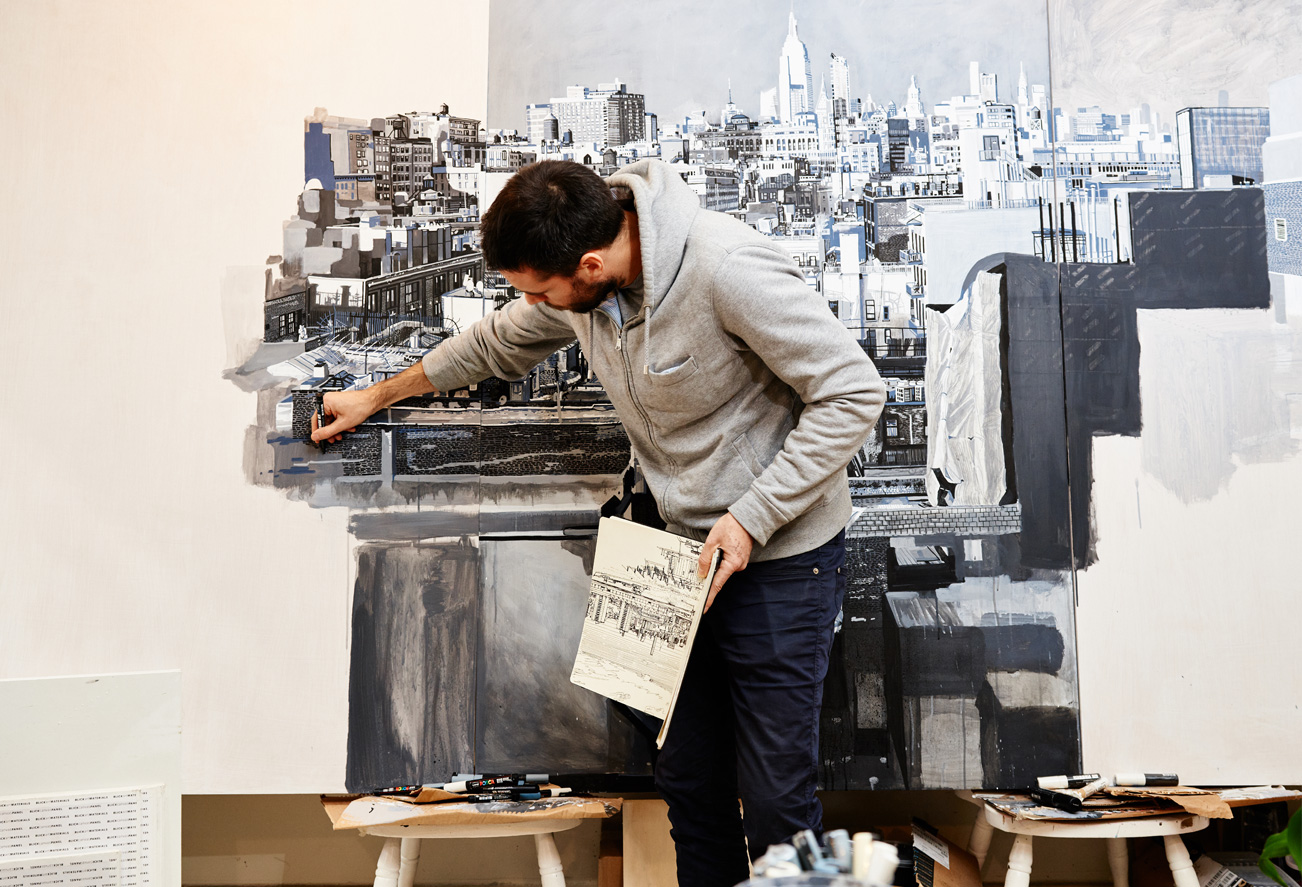 As part of L'Estrange London's celebration of the 'With Less Do More' philosophy, the collaborative design showcases Patrick Vale's creative process and celebrates the simplicity of his intricate drawings in one special edition of L'Estrange's classic 'Hood'.
Internationally recognised for his works based on cities and architecture, Vale refines the New York metropolis into a fine line monochrome drawing. The print Vale has chosen lends a new perspective to the bustling city of New York City, capturing the energy and spirit of the place through thin black lines.
The understated aesthetic and intricacies of its design also falls perfectly in line with the dependability and timelessness of every L'Estrange London hood. So you needn't worry about your 9am meeting or post-work plans when it comes to getting dressed in the morning, as the L'Estrange London x Patrick Vale Hood will see you through every eventuality.
The exclusive L'Estrange London x Patrick Vale Hood is available now at OPUMO.