A general term unto itself, but one of the most critical aspects of any watch is to tell the time as it is. Which is exactly what sets Instrmnt apartment from likeminded watch brands, as the components of their watches are rigorously detailed to be thoroughly modern and extremely understated. Made in Switzerland, this Instrmnt 01-D Watch features a black PVD coated steel casing and a high quality German-made black leather strap. And like all Instrmnt watches, the 01-D is designed in Scotland and blends high quality Swiss components with simple utilitarian design.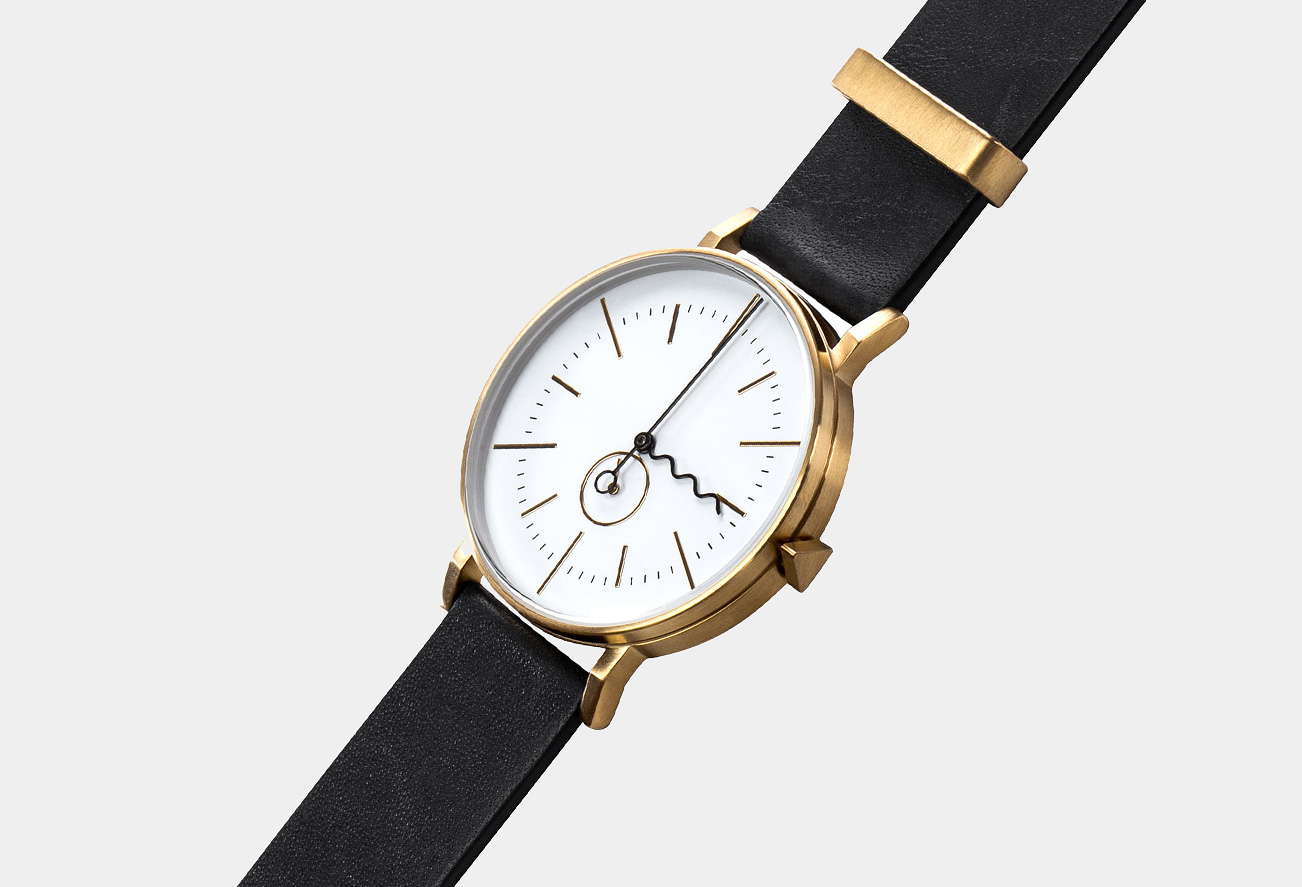 Australian-based AARK Collective has reimagined what it means to be minimalist. Inspired by an appreciation for shape, geometric form and graphic elements, Melbourne's very own AARK Collective produce unisex watches that strike the perfect harmony between aesthetics and utility. The Gold Tide Watch is regarded as the go-to timepiece when it comes to showcasing AARK's progressive, contemporary styling. Featuring a class black 20mm strap handcrafted from Horween American leather, the artistic watch is refined with a white dial, accompanying gold detailing, a Japanese Quartz movement and a brushed stainless steel crown and case. A subtle and considered timepiece fit for any occasion.
It's eight years now since Patrik Bek and Oliver Fowles set out to shake up the world of watches with the formation of Uniform Wares. The brand has delivered on that founding promise, as Uniform Wares has made an indelible mark on the industry with its premium timepieces that are characterised by thoughtful design and the finest mechanical components that have been selected by the brand's dedicated Swiss manufacturers. One of our favourites this season, the Uniform Wares M40 is a Swiss-made, three-hand date watch that lives in a solid, albeit slim, 40mm diameter case. Available in a range of finishes and a range of different straps from an adjustable linked steel bracelet to a classic leather strap.
Chinese-Canadian designer Kitmen Keung founded his Hong Kong-based studio in 2014 through his love for industrial engineering and slow artisanal craftsmanship. His considered approach is reflected in the brand's impeccably-made, limited-edition watches that prize together finesse, poise and balance. Keung's desire for his designs to 'subtly alter the user's perception of time and context' is displayed in his Long Distance Watch that comes complete with two separate watch faces – one set to local time and the other to the time of a loved one elsewhere in the world. The distinctive and poetic nature of Kitmen Keung's watches is contrasted by its direct, geometric designs and reliable, robust builds like the all-black aesthetic of Black Steel Long Distance 1.0 Watch.