Exclusive is a word that gets batted around a lot nowadays. Gain exclusive access to this, receive exclusive discounts to that, have a look at these exclusive new designs. We all get sucked in by it. We all like the idea of it. Well, we're here to tell the story of a proper exclusive. As Alex Orso, our favourite, your favourite, everyone's favourite independent men's jewellery brand is releasing an exclusive, yes genuinely exclusive in the way that no one else has it apart from us, collection of Alex Orso pendants.
Within the crowded, albeit outwardly expanding men's jewellery arena, every other brand boasts its own variation of 'handmade' or 'hand finished' jewellery, but the truth is, if you want something that is more personable like it has really been made for you – and made for you in the way that you can wear it and enjoy it every day – then you need to check out this drop from Alex Orso. The exclusive OPUMO + Alex Orso collection combines an industrial feel with a focus on clean, geometric shapes that are, for the first time, smaller and more considered than ever before. These include nine exclusive drops from Alex Orso's signature Shark Tooth Pendant, Komodo Claw Pendant and the Double Washer Pendant.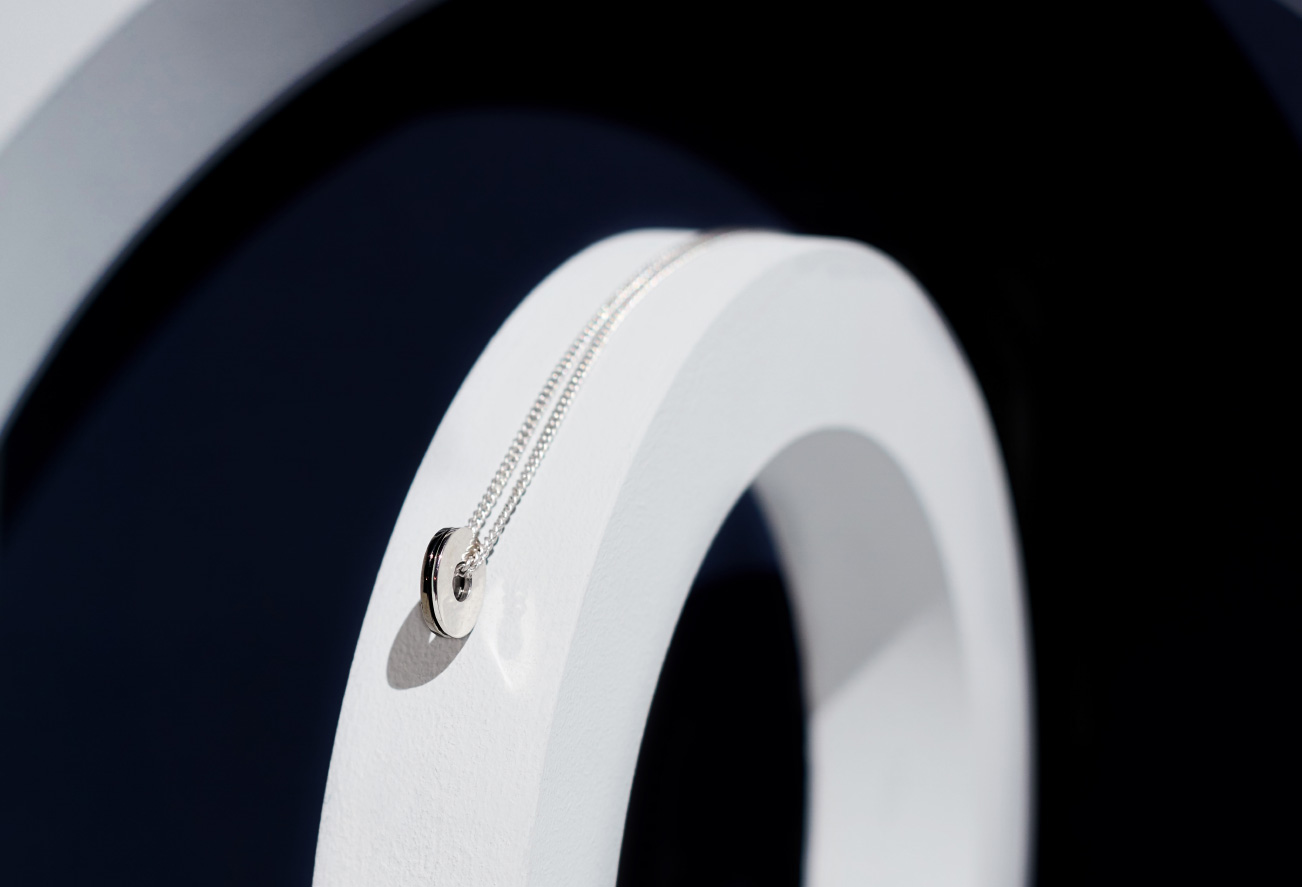 "From the very start Alex Orso wanted to offer simple, uncomplicated design with infinite attention to detail and finish," explains Alex Simpson, Co-Founder of Alex Orso. "The new designs have come about, for the most part, as evolutions or extensions of existing products. For instance, the Double Washers are already part of the Nut + Bolt pendant, but by mixing up the plating combinations they become subtle designs in their own right."
Alex Orso may favour simplicity, but that doesn't mean its jewellery aren't detail orientated or without a backdrop. "The first piece of jewellery I designed was the Bear Claw Pendant, explains Alex. "When I was sixteen and living in Rome my mother gave me a lucky charm bear claw that had been handed down through her family… this is also where the Orso part of the brand name from – the Italian word for 'bear'. From there I started to look at other animal inspired shapes, such as the Shark Tooth and Komodo Claw."
The exclusive new line is also around 50% smaller than previous collections, and although that makes the pieces more wearable than ever before, it also highlights Alex Orso's ingenuity as a men's jewellery brand that is not afraid to push the boundaries of an industry that is on the cusp of a revolution. "We know we can never be everything to everyone. Some of our designs such as the Large Shark Tooth are quite significant statement pieces, and we decided that it would be great to keep the geometric integrity and appeal of the core design but make them more accessible by reducing the size," Alex added.
The practicality and the 'easy-to-wear' sentiment is perhaps the most important element of the capsule collection. As it basically means that the brand's pendants are so easy-to-wear that they'll soon become part of your everyday attire without you even noticing. Take the Komodo Claw Pendant, for example. The simplistic polished cap pendant perfectly represents the understated nature of the brand and is versatile enough for all but the most formal occasions with its slim, sleek profile and premium brushed finish. The shapes may appear abstract – as you do not often see claws or shark tooth designs in many contemporary men's jewellery circles – but that's what makes it. The combination between evolutionary and revolutionary men's jewellery design.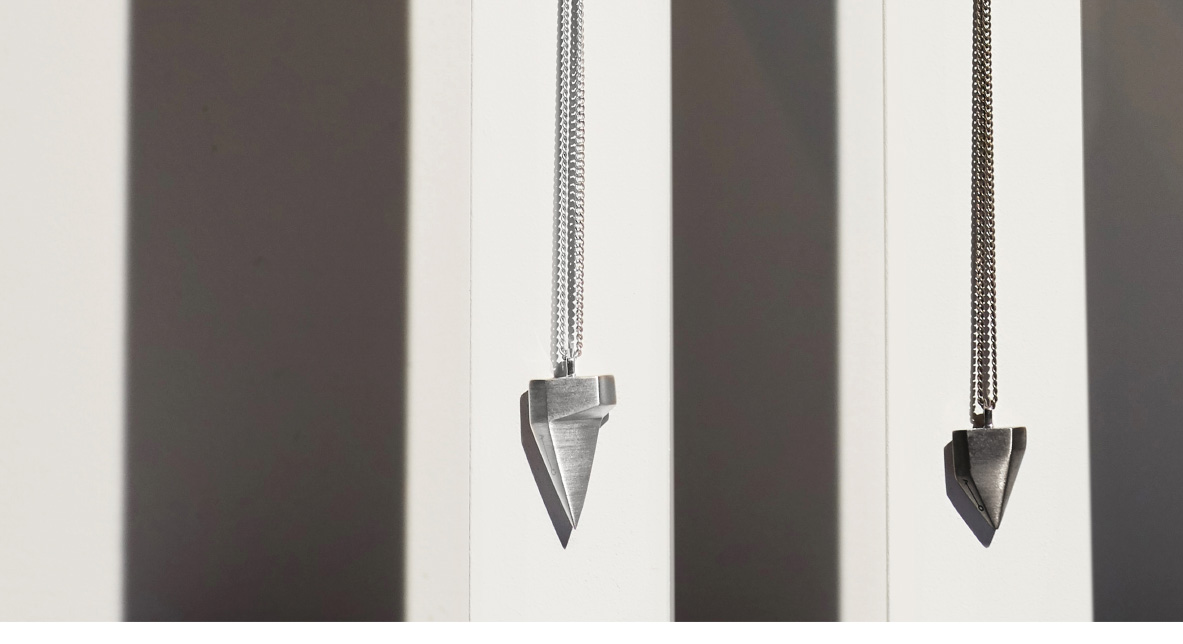 "Right now, men's jewellery is an exciting place to be because men are increasingly open to experimenting and using jewellery to define their style," Alex explains. "The options are still quite limited but they are better than ever. You don't even need to refer to the catwalk, you just need to look at fashion on the street, where you'll see men are definitely more confident to put a flag in the ground and define their own style by accessorising with cuffs, pendants and rings."
Although we've spoken about how versatile the new Alex Orso pieces are and how you can wear them whenever you feel like it, it does sometimes pay to gain a little inspiration from how to wear them from the man who effectively makes them. "I wear the Double Washer Pendant most days – it's so easy to wear and goes nicely with my block colour sweatshirts and straight leg jeans and navy and white sneakers, Alex adds. "As we head into summer these new pieces look best with a colourful Hawaiian shirt or against a plain jersey sweater or t-shirt – the best thing is that it's entirely up to you."
Shop and explore the exclusive drop of Alex Orso pendants at OPUMO.