If there is a part of the world that we think has got life right, it's Scandinavia. From the wave of new Nordic cuisine to architecture, to art to design, to the finest independent menswear labels to the summer holidays, not to mention the winter breaks, the landscape, the crime-thriller TV shows and LEGO, too. But best of all, they are all underpinned by the same effortless style that has become so synonymous with the region. It is the same style that defines some of the culture's most popular menswear brands too – Norse Projects, Soulland, CQP, CMMN SWDN – and the like. But the best thing about the world of Scandinavian design is that there is always one brand that you haven't met yet. And because we can't get enough of it, we have a brand new Scandinavian brand to introduce you to - VERK.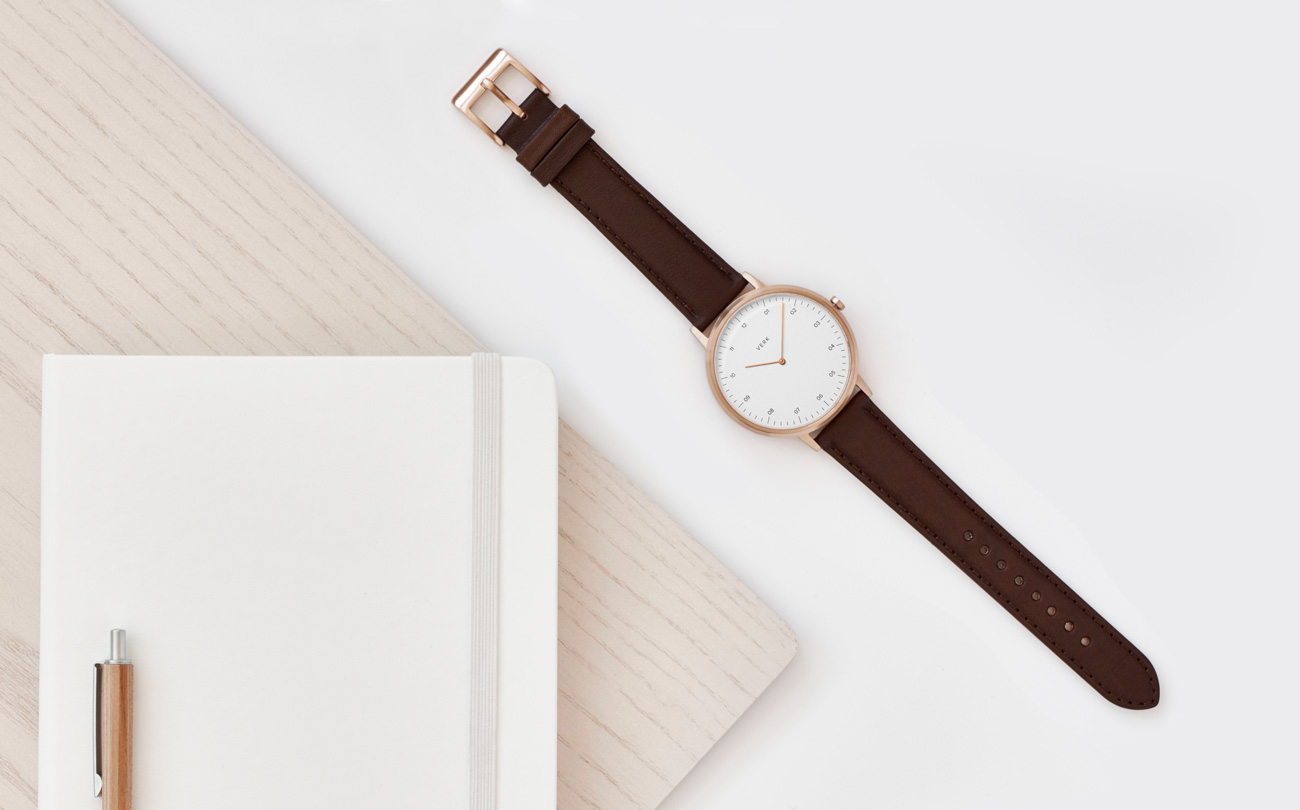 Nordic countries have always taken a democratic approach to design – or 'the simple marriage of beautiful organic forms and everyday functionality', as it was once described by Mr Peter Fiell in his book, Scandinavian Design. And as you would aspect, VERK follows that natural Scandinavian instinct in its debut collection of unisex watches. In fact, every VERK timepiece is a testament to the most important lessons drawn from decades of minimalist Scandinavian design. The brand is the result of an obsessive 24-month design and manufacturing process that came to life after the brand's founders could not find a timepiece at a price point and an aesthetic that would sit nicely alongside the products that they use and the clothes that they wear. The result of the two-year long onslaught into watchmaking has resulted in the brand's debut collection of watches that doesn't critique but celebrate minimalist Scandinavian aesthetics.
"The word 'VERK' is a Swedish term that refers to the end result of someone's efforts," explains Ben Elias, one-half of the Stockholm based founder-duo. "It is a reference to an obsessive approach to quality design and construction, resulting in what we believe is a very special end product. Like everything else surrounding the product, the name emanates from our values surrounding quality. We are obsessed with the marriage of simplicity and function when it comes to the products we use and the things we wear, and that is what we set out to create."
Drawing on decades of design heritage, all VERK watches feature a considered, minimalist mix of brushed and polished finishes. Quality components such as a Swiss Ronda 7 series movement, sapphire crystal glass, 316L stainless steel and German steel-mesh bands from STAIB, all come together to create unique and formidable watches that have been crafted with care. But the real strength of a VERK watch is that the concept and history behind each piece is so clear to see. As soon as you come into contact with VERK you'll instantly understand the underlying quality and craftsmanship that has been taken to produce it.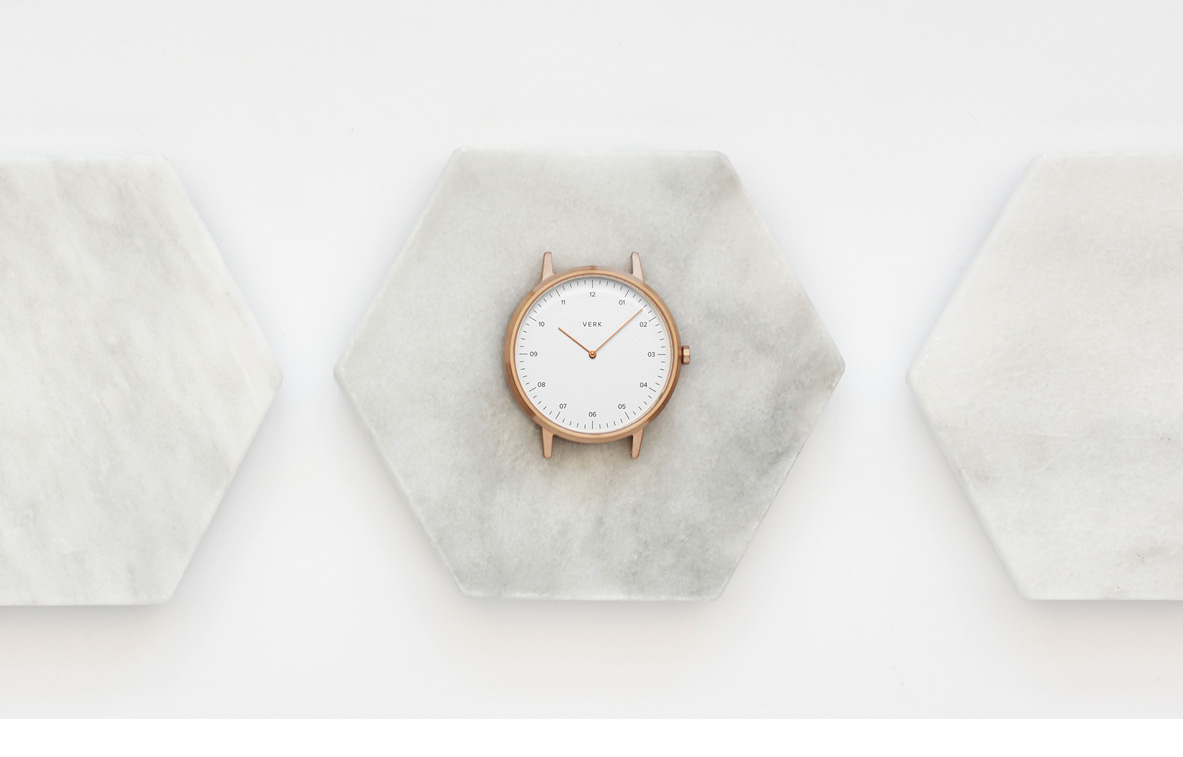 Shop the entire VERK collection at OPUMO.