A few steps from the beach on the coast of Uruguay, what looks at first like a concrete shelter emerges from the surrounding scrubland. This is the gorgeous Nabuco House, conceived by architect Pablo Gagliardo as a large roof over the living spaces below.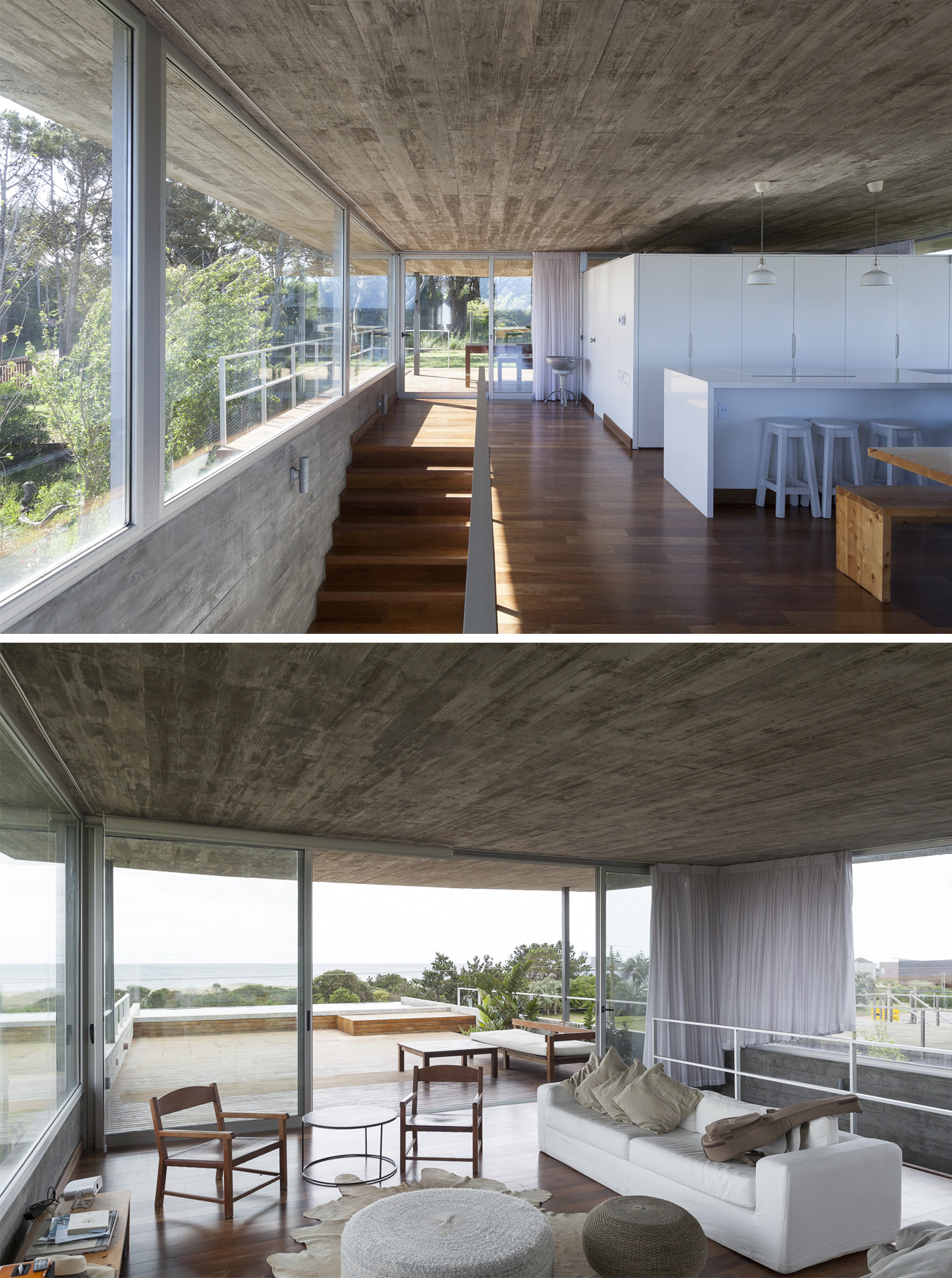 Unapologetically reflecting the designs of the great modernists, the Nabuco House could have come from the pen of the renowned Bauhaus architect Marcel Breuer. The main open plan living area is just beneath that concrete roof, cantilevered over the lower levels and designed to look out over the beach and the sea beyond. Through floor to ceiling sliding doors, there's access to a timbered deck and an infinity pool.
Ingenious features abound, such as the recliners which pop up out of the deck. Inside the sprawling main space, the surrounding windows to each side give the sense of being outdoors. The exposed shuttered concrete of the ceiling contrasts with the natural wood flooring in a characteristically modernist authentic expression of the materials used.
Below, two levels contain the bedrooms, a solarium with direct beach access and parking. The perfect modernist seaside home? We'd like to see a better one.