Project name: Jabuticabeiras House | Location: São Paulo, Brazil | Completed: 2019 | Architect: Terra e Tuma Arquitetos Associados
Located in a leafy neighbourhood in São Paulo sits Jabuticabeiras House by Terra e Tuma Arquitetos. The house is named after the Jabuticaba trees that are dotted around the site. These trees have been preserved and showcased by the architecture of the project which gracefully dodges them.
The plot for Jabuticabeiras House was perfect for the development: A large, flat area that was previously used as an orchard and still boasts several fruit species such as uvaia, pitanga and jabuticaba. One of the prime concerns for Terra e Tuma Arquitetos was to preserve these trees. On first thought, this is a hindrance to the design, but the architects saw it as an opportunity to create a property that flowed around the existing landscape.
Terra e Tuma decided on a single-storey structure for Jabuticabeiras House. This allowed the architects to incorporate one of the property's most recognisable features: a rooftop garden. In essence, the rooftop garden has meant that despite the modernity of the house, the plot retains its green spaces. From above, the residence's form is almost indistinguishable, appearing as a street-level garden.
This project shows the possibilities of nature and architecture living side by side. The inventive ways of building around nature have worked in the property's favour, contributing to the unique personality of the development and acting as a lively contrast to the predominantly concrete makeup of Jabuticabeiras House.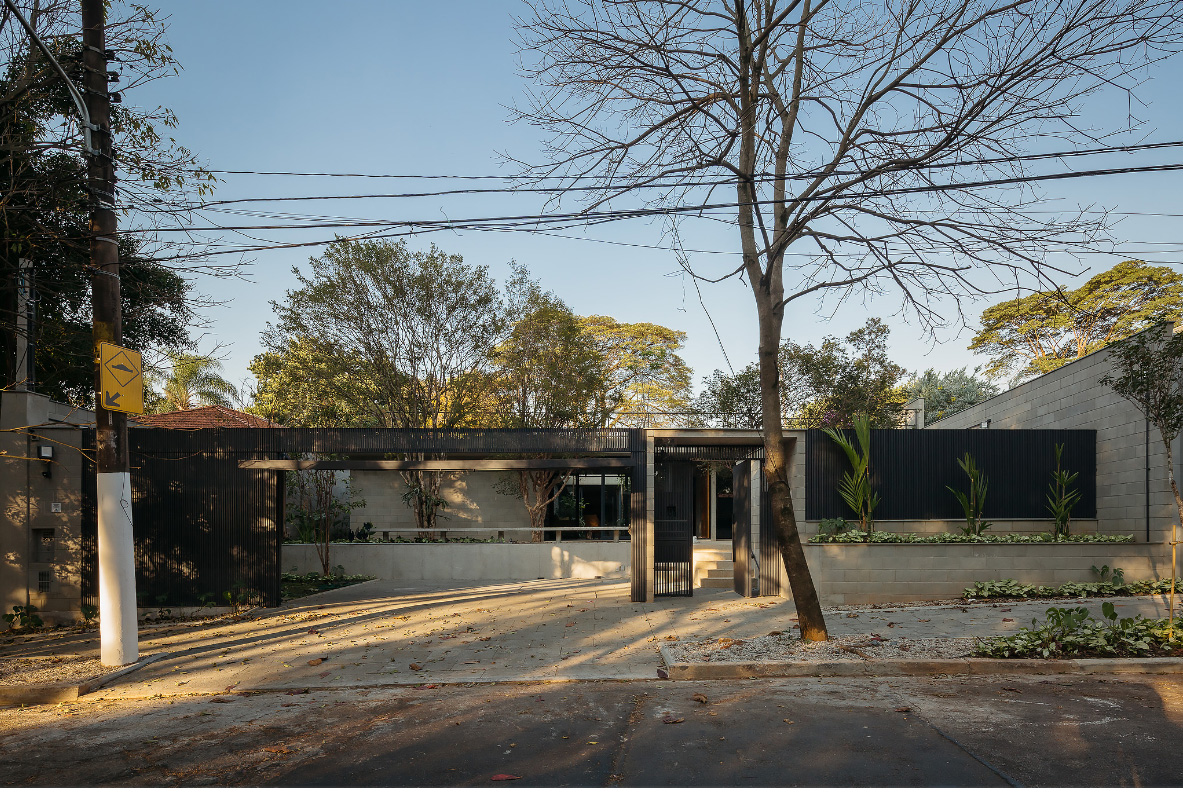 Photography by Pedro Kok.
Take the tour of Casa de Agrela to see another creative way to make the most of roof space.