This futuristic suburban Melbourne house may look imposing from the outside, but once you're inside you'll never want to leave.
Owned by Bear Agushi, founding director of AGUSHI Constructions, this four bedroom house is perfect for a whole family. Workroom's John Bornas who designed the house aimed to connect the inhabitant and the house itself through rigorous exploration of scale, form, space and material.
The raw concrete, steel and brass of the interior produce an environment that encourages touching and feeling, creating a connection and a narrative between building and owner.
Bornas plays with a dichotomy of rawness and elegance. In such close contact, timber and stone contrast with graceful rounded furniture and verdant curated gardens by landscape architect Jack Merlo.
What's more, what you see is not all that you get. The house sits atop a secure underground four-car garage, while situated at the back of the house is a resort-style alfresco dining zone and swimming pool. Not to mention the chef's kitchen and butler's pantry. Is there anything that this house doesn't have?
Photography by Derek Swalwell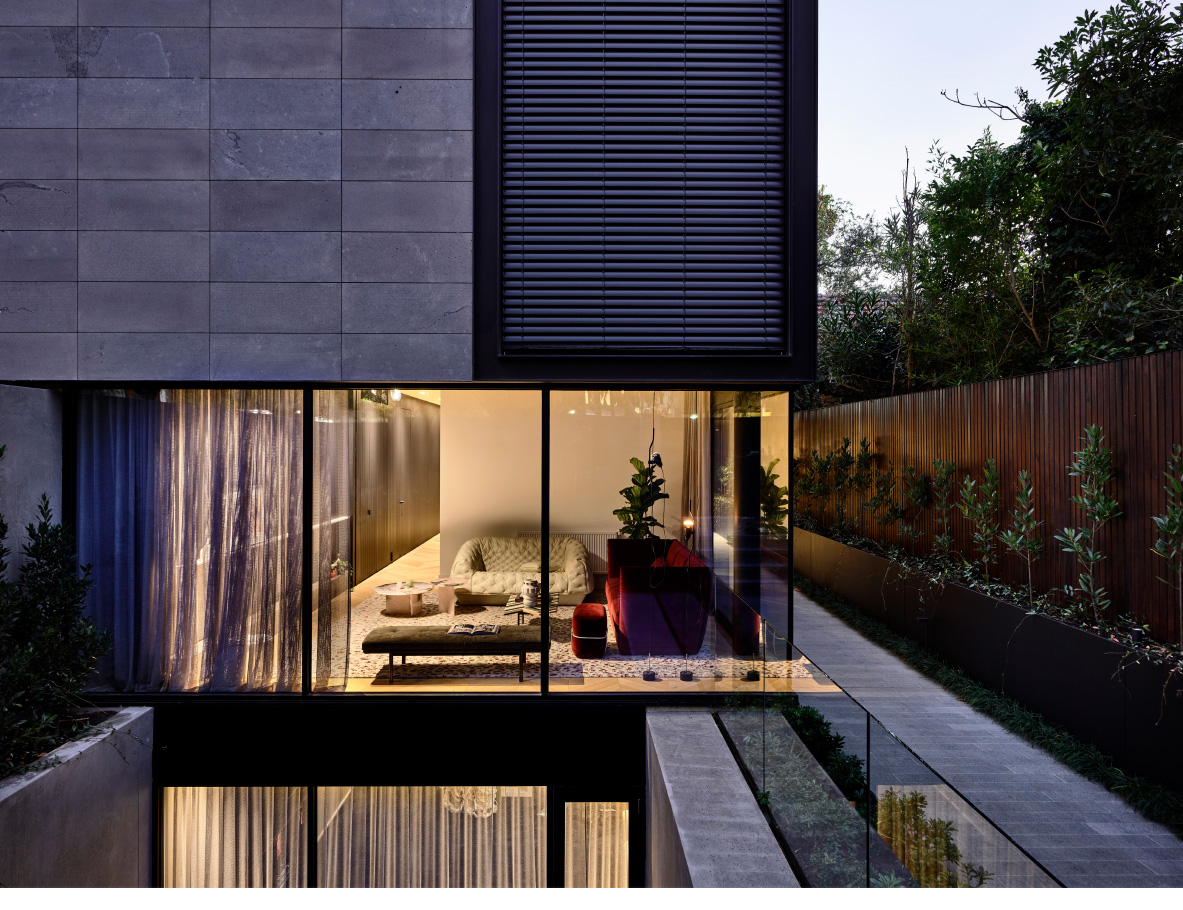 Take a look at more of the world's finest architecture on the OPUMO Magazine.