There are many faces, heroes and icons in the world of motorsport but none stand-out quite like John Surtees CBE, the only man to win world championships both in cars and on bikes. The English driver, internationally known for his successful career on both 2 and 4 wheels, sadly passed away last year. However, one of Surtees' prized possessions, a BMW 507, is now being auctioned at Bonhams in England with an estimated value of around 3 million dollars.
It's a beautiful BMW 507 Roadster as it stands, its listed in immaculate condition and its one of 252 ever built. So there's plenty of reasons to buy it. Its story is every bit as special as you'd expect.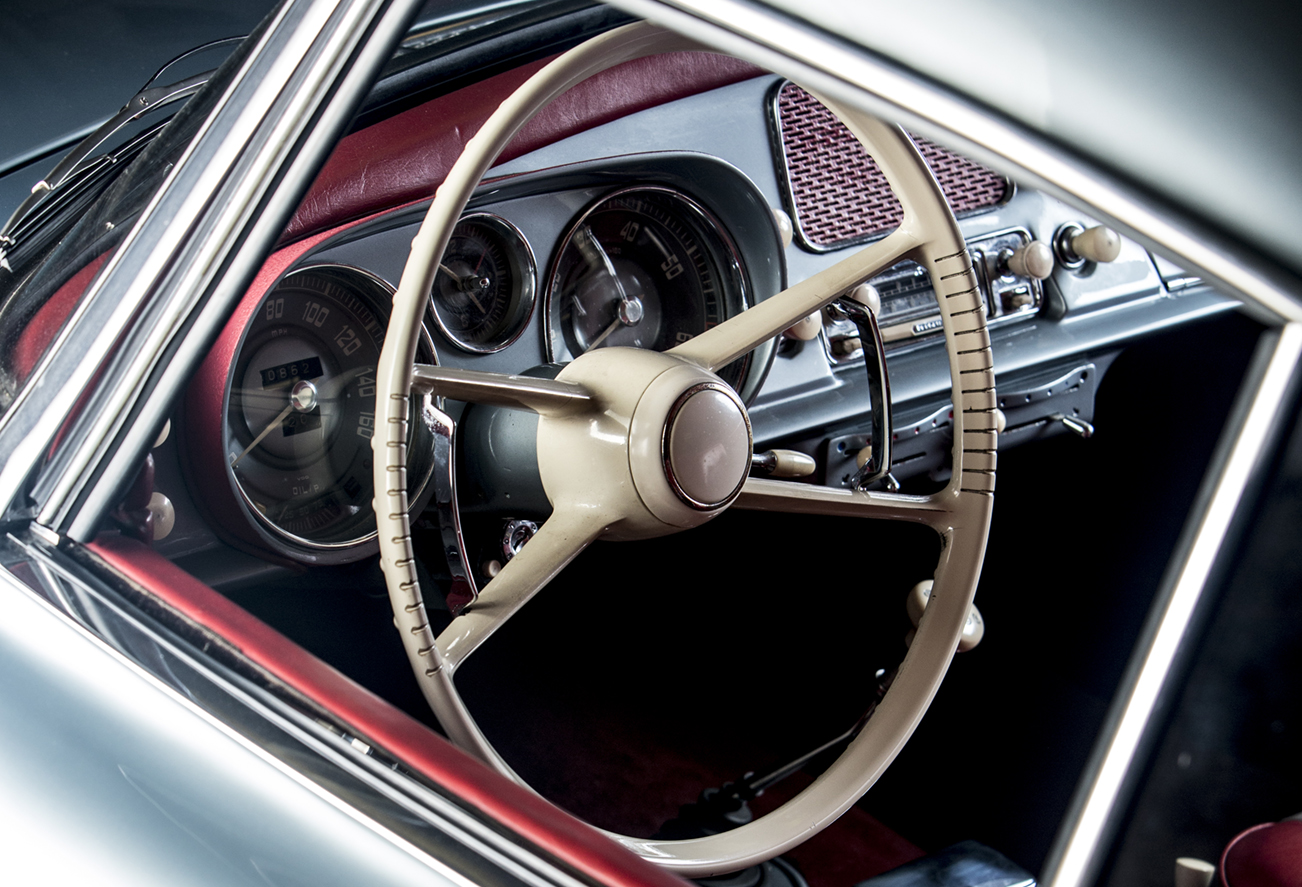 The car was gifted to John from esteemed Bike company MV Agusta, after he won them their first 500cc world championship, the equivalent of today's Moto GP class. The one that everyone wants to win, basically. Anyway, the sporty little blue BMW went on to inspire Surtees incredible racing career as he owned the impeccable machine for over 70 years. The best part is that amongst the 507's array of official documents there is a letter from MV Augusta when they official gifted to Surtees in 1957.
"Dear Mr Surtees,
This letter is to confirm that on the 12th January, 1957, we presented to you an amount of DM 27,115.00 for you to buy a BMW type 507 Touring Sports car which was intended as a gift to you in appreciation of your winning the Motorcycle World Championship in 1956 for our company in the 500cc class.
We want to mention here the fact that the above World Championship in the 500cc class was the first ever achieved by this company, and the above was but a token of our sincere gratitude.
Yours very truly"
It's impossible to see how this car could be a better memento to pay tribute to John and his legendary life and career. It's not only one of the finest BMW's in existence today, but it comes with a story that no other could match. The only problem is the price tag – as the BMW 507 has a current estimate of £2m to £2.5m when it heads to Bonhams' auction at Goodwood on July 13th. But the more we look at it, we think it's well worth its market value.