Munich-based builders Diamond Atelier combine beauty and usability all the time, but perhaps never so much as their newest offering: The Groot. This family of limited production BMWs is based on the BMW R65.
Both of Diamond Atelier's founders, Tom and Pablo, live in the city. Although they love to cruise around the newly laid, smooth roads of Munich, nothing quite beats a weekend in the countryside. It's for that reason that they devised this new family of scramblers. Perfect for a Sunday morning escape to the fresher air and the less refined terrain.
BMW 'Snowflake' wheels are covered in Continental Twinduro TKC80 tires which will comfortably deal with almost any terrain. Combined with the refurbished 53mm USD forks taken from a modern Japanese sportbike and the custom-made rear frame that sits above the twin shock swingarm, this ride will be as smooth as it can be.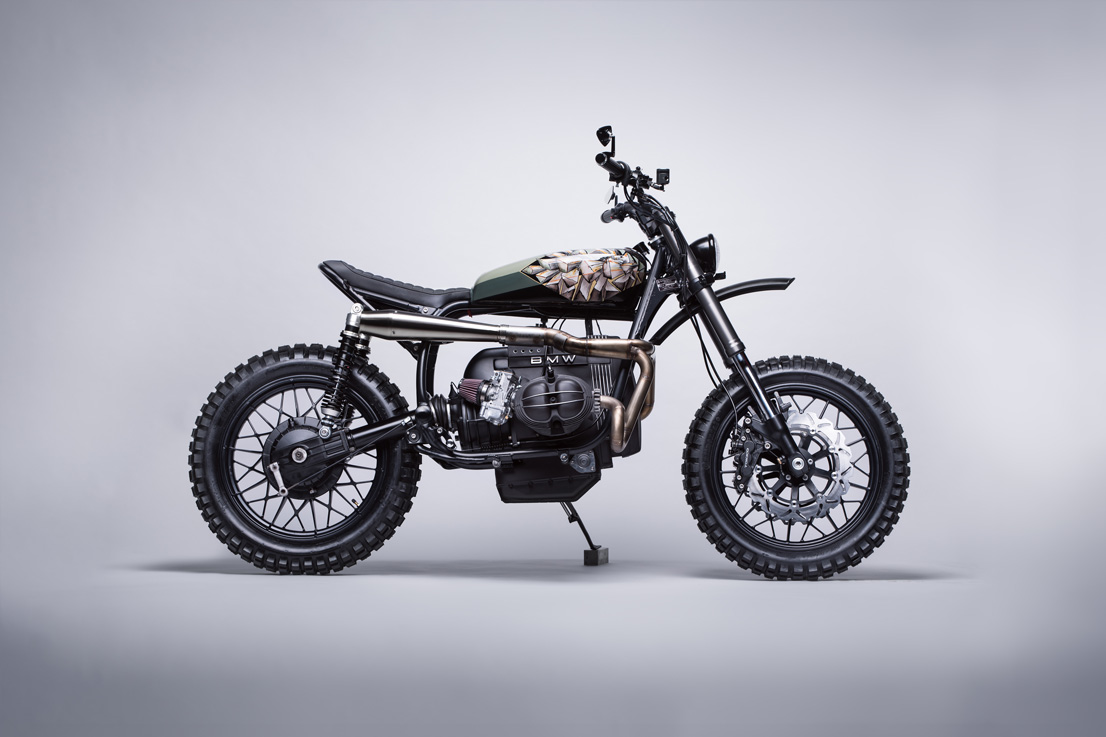 We can't ignore the striking gas tank designs: one of which tastefully marries two shades of retro-infused grey blue while the other exhibits a design by Viktoria Greiner. The gas tanks can be replaced in less that five minutes so you could even have two options on hand.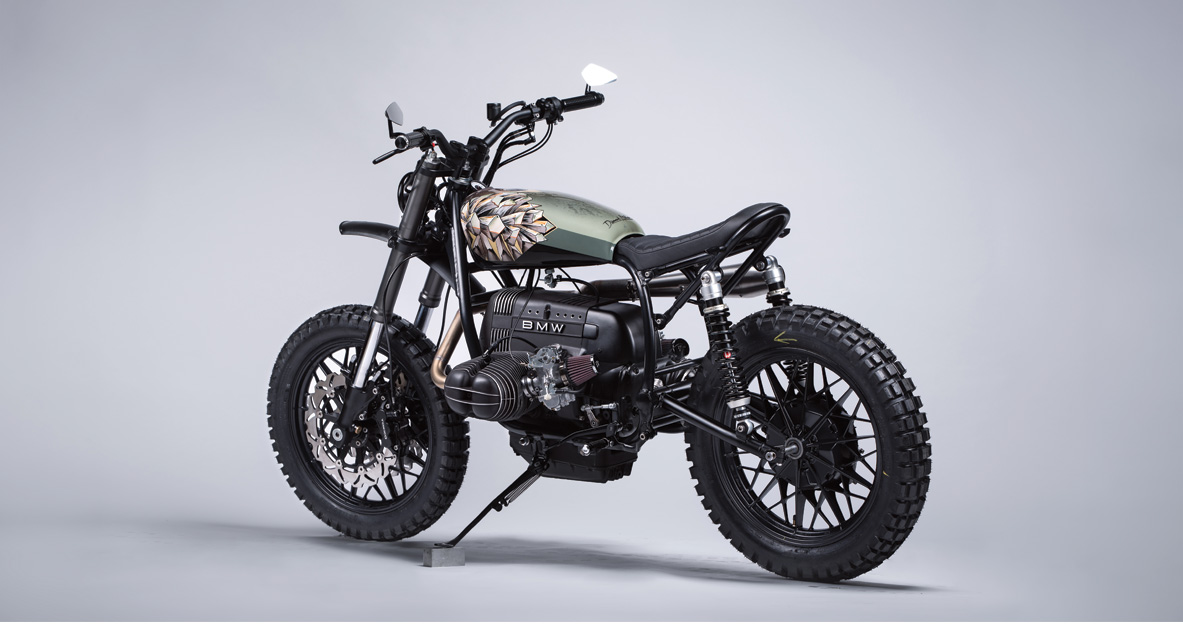 Be sure to keep on top of all of Diamond Atelier's incredible custom creations by following the garage on Instagram, @DiamondAtelier.
If you're a fan of this then you'll be sure to enjoy another one of Diamond Atelier's immaculate creations in the form of this outrageous 1200R complete with 24k gold accents.