The surreal work of Justin Peters invites you to look, blink and then look again. This young, hugely talented German artist has created a breathtaking fantasy world by combining stock photographic images using digital technology.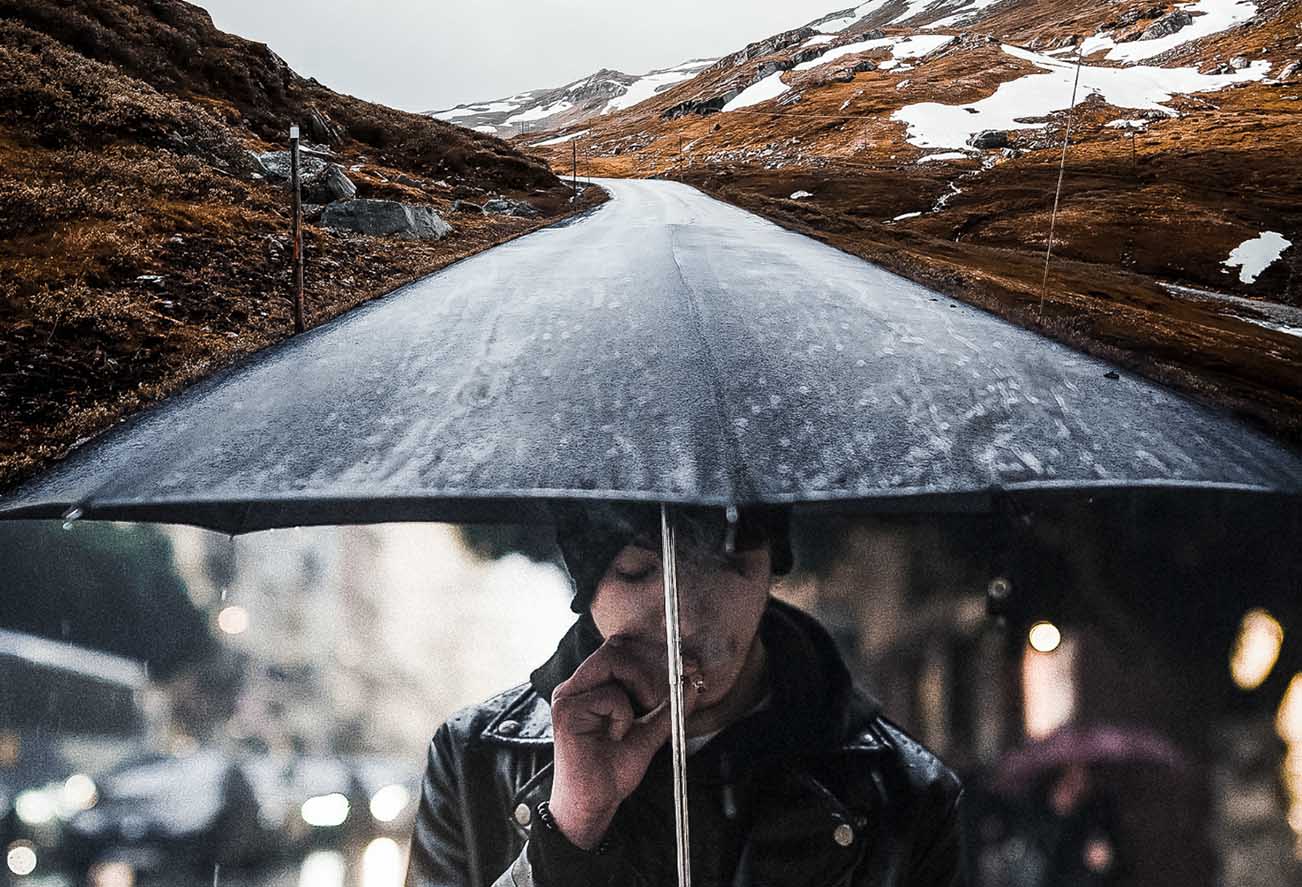 An umbrella in the rain becomes a mountain highway. A fairground merry go round flies above an erupting volcano. A surfer stands on the edge of sky-high clouds. Justin Peters is just 22 and yet he effortlessly channels the mature work of the likes of Salvador Dali. Make no mistake, these meticulous collages, all culled from existing photographs, are works of art in their own right.
Justin Peters began constructing his imaginary world two years ago, building up an instant fan-base. "I'll help people engage with their emotions," says the artist, "and understand that they can do anything they want to."
The extraordinary world that Justin Peters depicts may not exist, yet precisely because his images are taken from the real, they play games with the mind's eye. The way we see is, after all, created by convention.
There's something about these lovingly manipulated art works that's both delightfully naive and supremely sophisticated. We can't stop looking at them.
Check out a few of our favourite images in the gallery above and head to Justin Peters' website and Instagram to stay updated with all his latest work.