Words by Alek Rose
No introduction is really needed for Paul Smith but we'll run you through the extensive history anyway. Founded in 1970 by Paul Smith, the eponymous label rose to fame thanks to its unique takes on classic men's clothing. Creative use of colour combined with expert tailoring carved out a long-standing position for Paul Smith among the world's most well-known menswear designers. In the 50 years that Paul Smith has had its doors open for business, the ethos of the brand remains almost unchanged, and it still works. As you can imagine, we're delighted to welcome the legendary British brand to OPUMO and to mark the occasion, we've put together 5 of our favourite pieces from the new collection.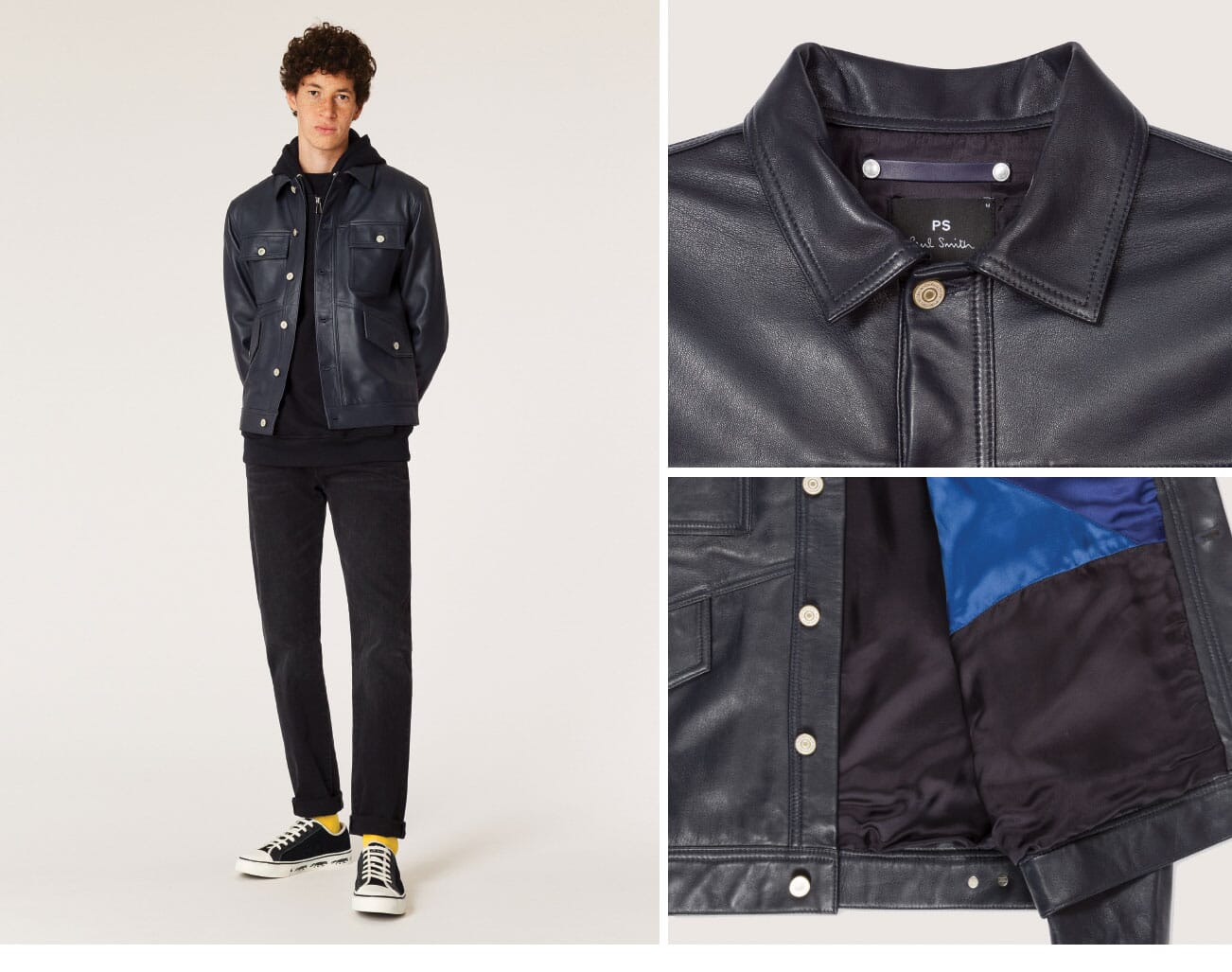 Paul Smith Navy Leather Rider jacket
Leather jackets can be hard to pull off for some of us. Usually slim-fit and exhibiting exaggerated collar or zip shapes, they can make too strong a statement. On the other hand, you could always opt for this Paul Smith jacket. The straight button closure and general shirt-like construction makes it an easy styling option, and the substantial leather will age over time, making it distinctively yours. Keep it old school and pair the leather jacket with Paul Smith's Pink Selvedge Denim.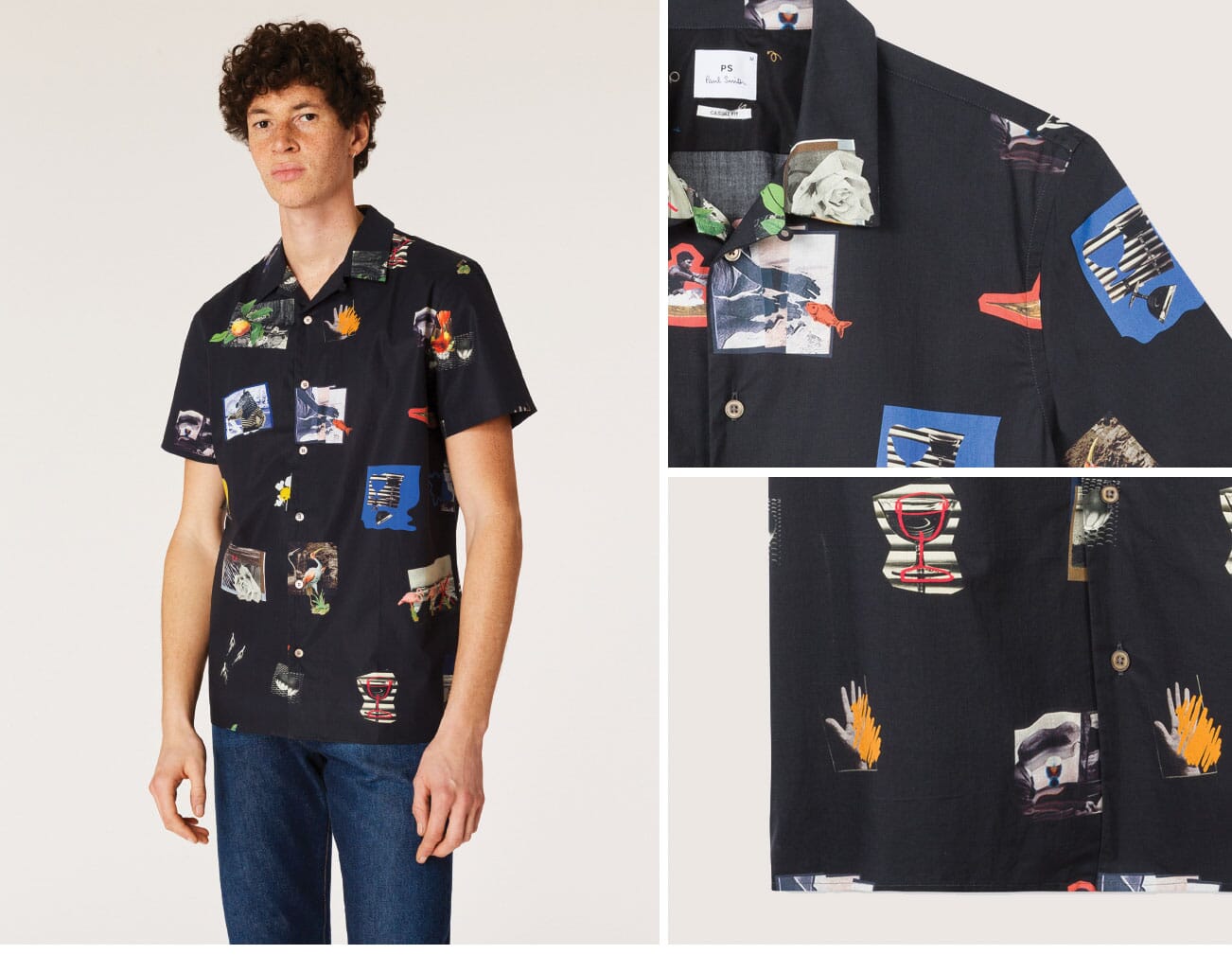 Paul Smith Harold's Photos Print SS Shirt
Starting with materials, this shirt is made of 100% cotton, making it the perfect shirt for summer. The black cotton features a vibrant all-over print, typical of Paul Smith. The modernity of this piece lies in the boxier cut, giving the shirt more of an impact when worn in tandem with a tailored pair of trousers like Paul Smith's Slim-Fit Khaki Chinos.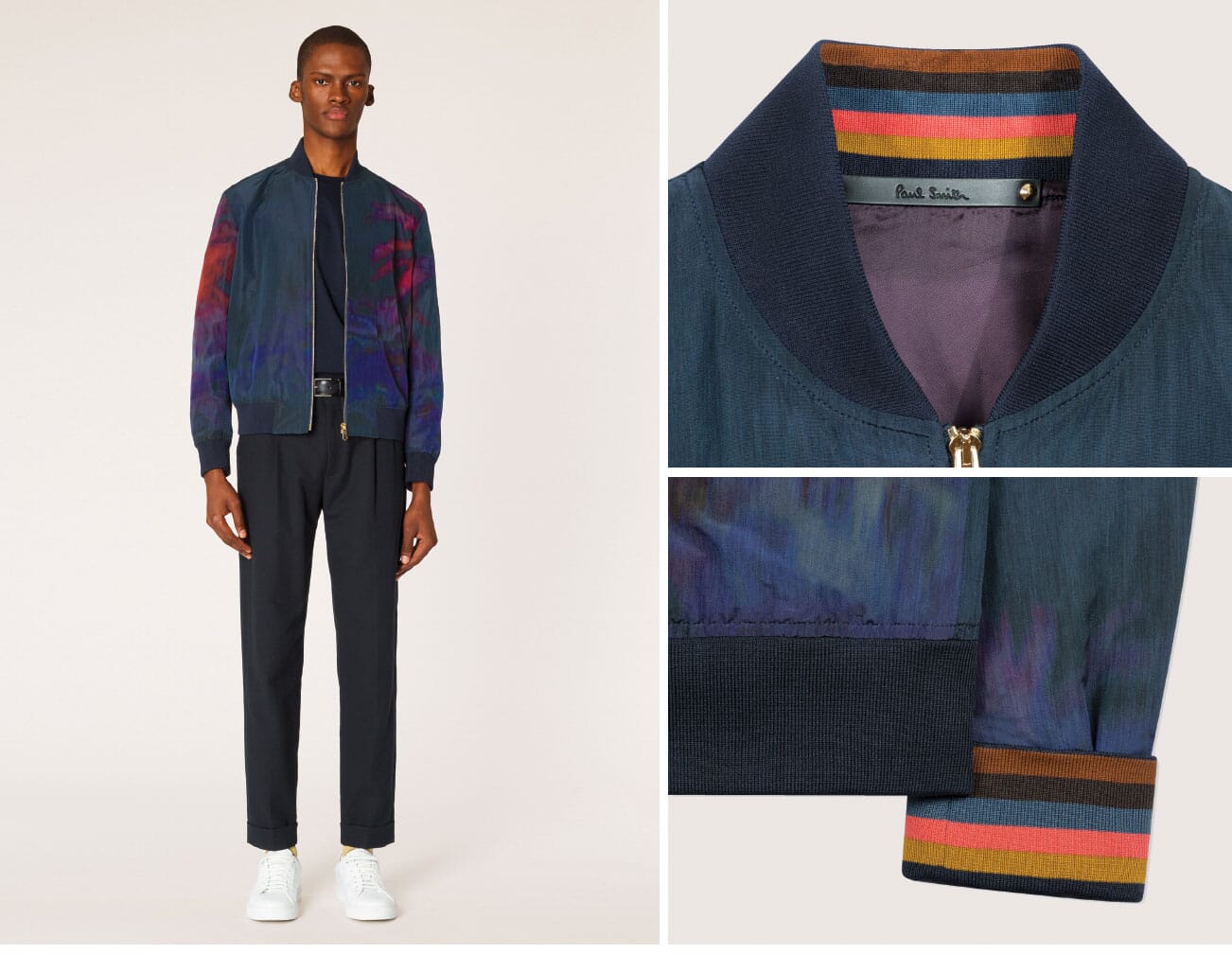 Paul Smith Paul's Photo Print Bomber Jacket
This will probably be your new favourite coat, it's definitely one of ours. The classic bomber jacket shape is made of a cotton-blend fabric and features a double exposure photo print. The print shows subtle splashes of vibrant colour which elevate the classic bomber to a new, more creative level. This jacket is packed full of details like the striped interior of the waist, cuffs and collar. This jacket is calling out for a blank canvas underneath so it can be centre stage, so keep it simple and pair this with a crisp white t-shirt.
The tote bag to end all tote bags. This luxurious iteration of one of the world's favourite bag types is made of a patterned quilted fabric complete with leather trims. The black lower half of the bag contrasts and complements the steel grey upper half making it a statement accessory in its own right. What's more, this high-end tote bypasses the problem of only having one main pocket. You'll actually be pushed for choice regarding pockets, ranging from slip pockets to padded zipped pockets, there's a special place for everything you carry.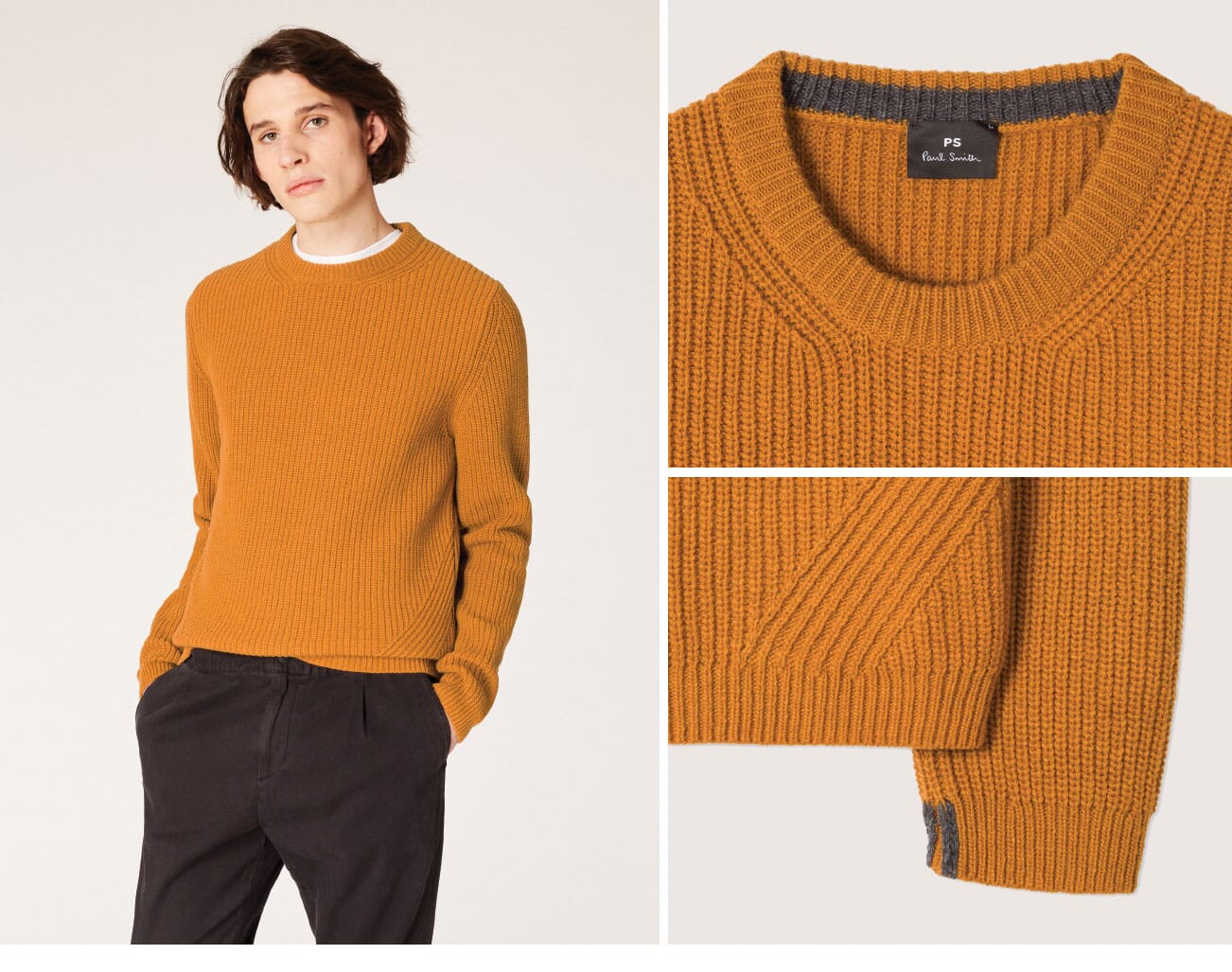 Paul Smith Mustard Ribbed Wool-Blend Sweater
Few pieces of clothing are more satisfying to wear than heavyweight knitted sweaters in spring. The problem is that it's rare to find a truly heavyweight knit as high-quality sweaters aren't a piece that young brands will manufacture because they're easy to get wrong. Luckily, with so much experience, Paul Smith has made one of this season's best heavyweight knits. The deep mustard colour fits the more muted colours of the rest of the collection perfectly, so styling this with a pair of trousers will be easy. We love the cut of this sweater, its relaxed tailoring means it falls naturally and gracefully.
Shop and explore the latest Paul Smith collection at OPUMO.
Looking for more ways to improve your wardrobe? Then check out the best style combinations from YMC's new collection.