Once worn by French railway workers, now headed for your wardrobe. For authenticity and a commitment to both fairness and the environment, there is little to beat the shoemakers at the proudly Made-In-France brand KLEMAN. KLEMAN has been around for more than 30 years and has learned more than a thing or two about how to make a range of solidly reliable, eco-friendly shoes whose flair for today comes both from their history and from the company's very much of-the-21st Century outlook.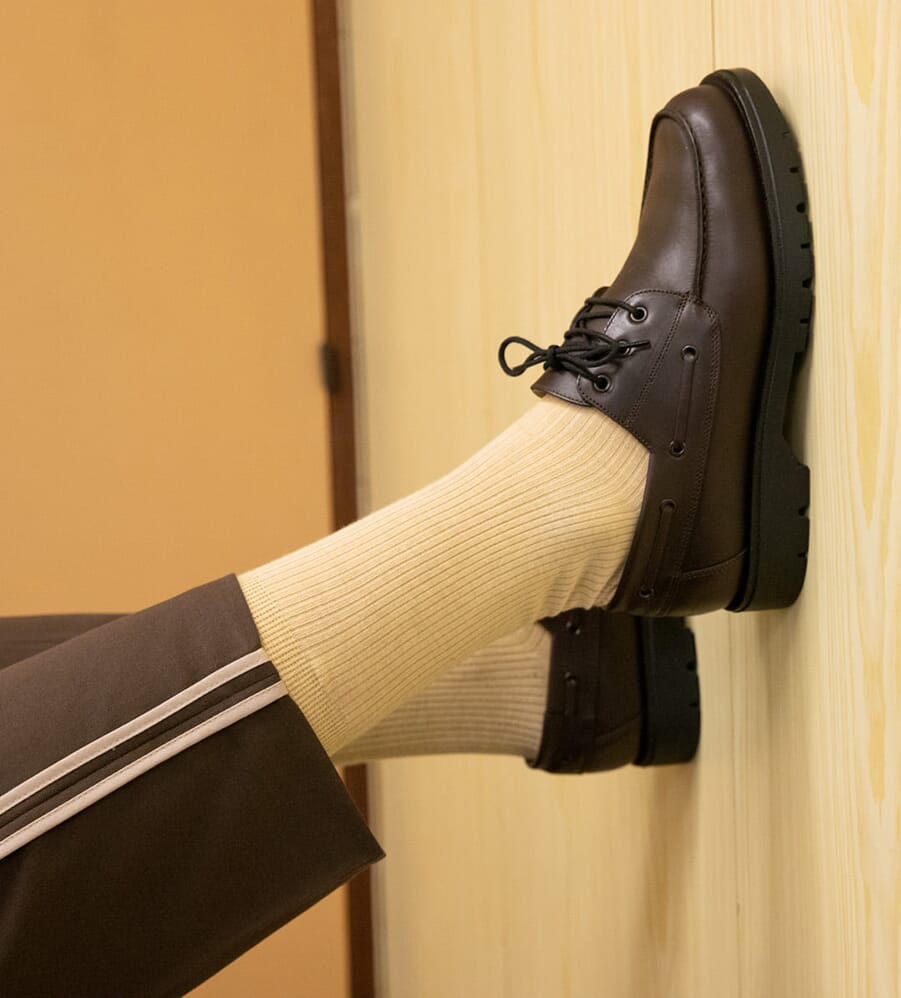 KLEMAN's range of essential basics is a reflection of a steady evolution, following customer needs rather than anything as fickle and fast as mere fashion. The look and atelier construction of each pair of shoes follows a template laid down in the 1980s when the company won contracts from SNCF - the state-run French railways - Air France and the army, among others. These durable, sturdy designs were at first not available to private buyers. Today they form the basis of this family firm's deliberately limited output.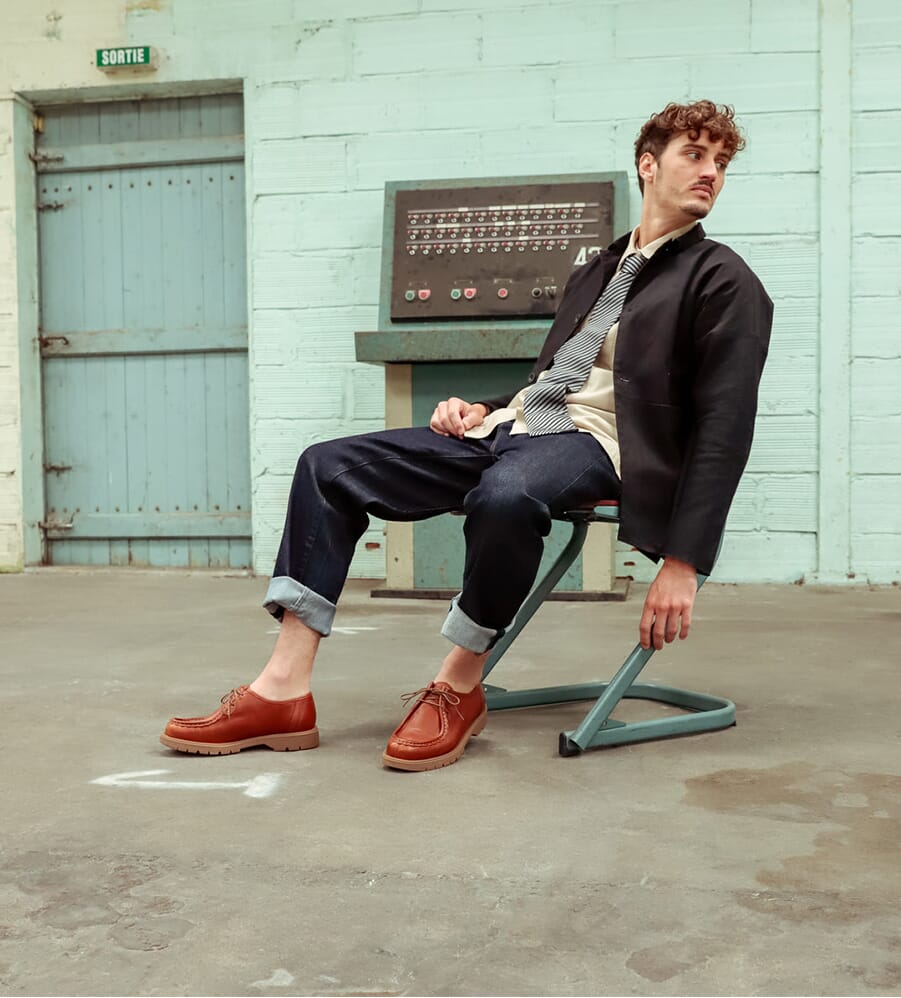 What's different today is an expanded and constantly evolving commitment to the environment. High quality Portuguese leathers are almost all selected from tanneries approved by the Leather Working Group, which seeks to ensure environmental best practice in the leather industry. KLEMAN's own processes are designed to use the minimum of energy. All materials are sourced within Europe. Laces in organic cotton are woven just a few miles from the KLEMAN studio in La Romagne, historically a centre of French shoe-making.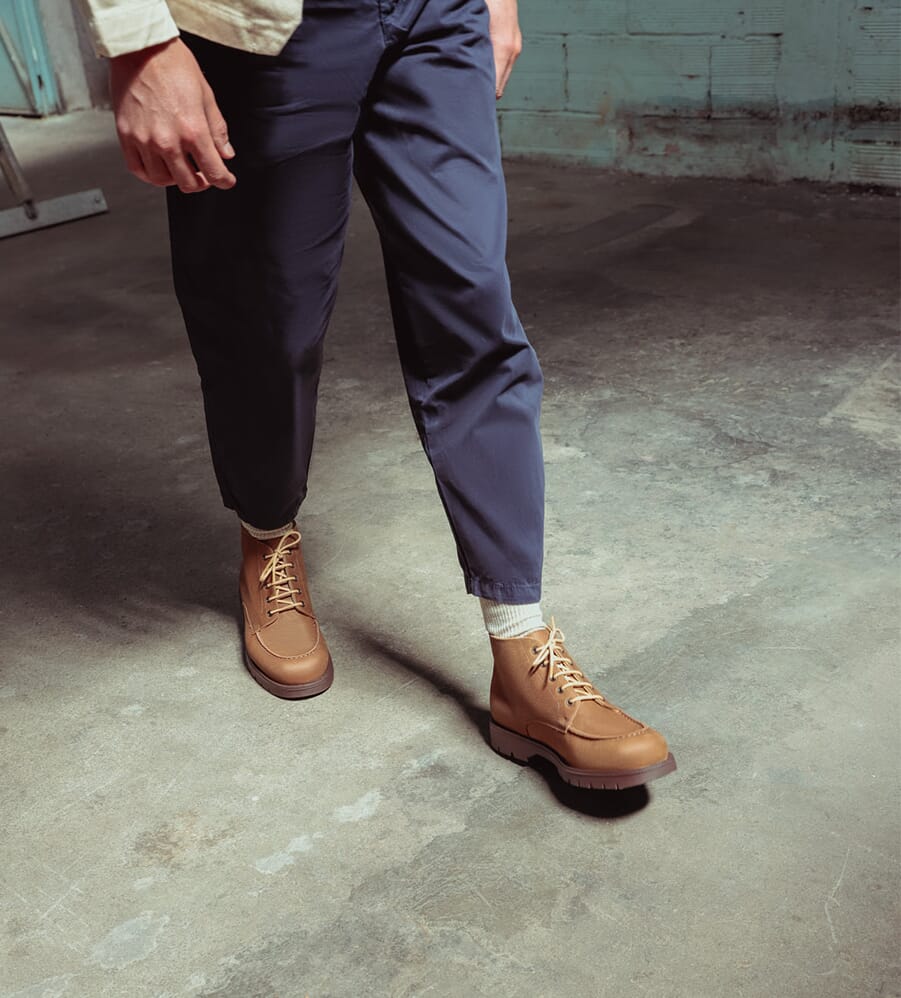 The styles are timeless, in keeping with the workwear ethos, and the look is sober without any pretension. These are shoes that don't need or seek to impress. KLEMAN shoes simply seek to be a part of your life when you need them most: every and any day. Form follows function meets environmental commitment? Most certainly.
Discover the KLEMAN eco-friendly range now.
Read our guide to the best eco-friendly trainers.
---
---