The minimalist-driven world of interior design has eliminated the appreciation for lived-in luxury in favour of clean, modern living. Which is not how it should be. After all it was Henry Petroski who famously said 'successful design is not the achievement of perfection but the minimisation and accommodation of imperfection.'
The allure of imperfection has been revitalised with this rustic residence in Aspen by Miami-based Oppenheim Architecture who have renovated the entire property in line with the Japanese principle of Wabi-Sabi – which acknowledges imperfection as beauty.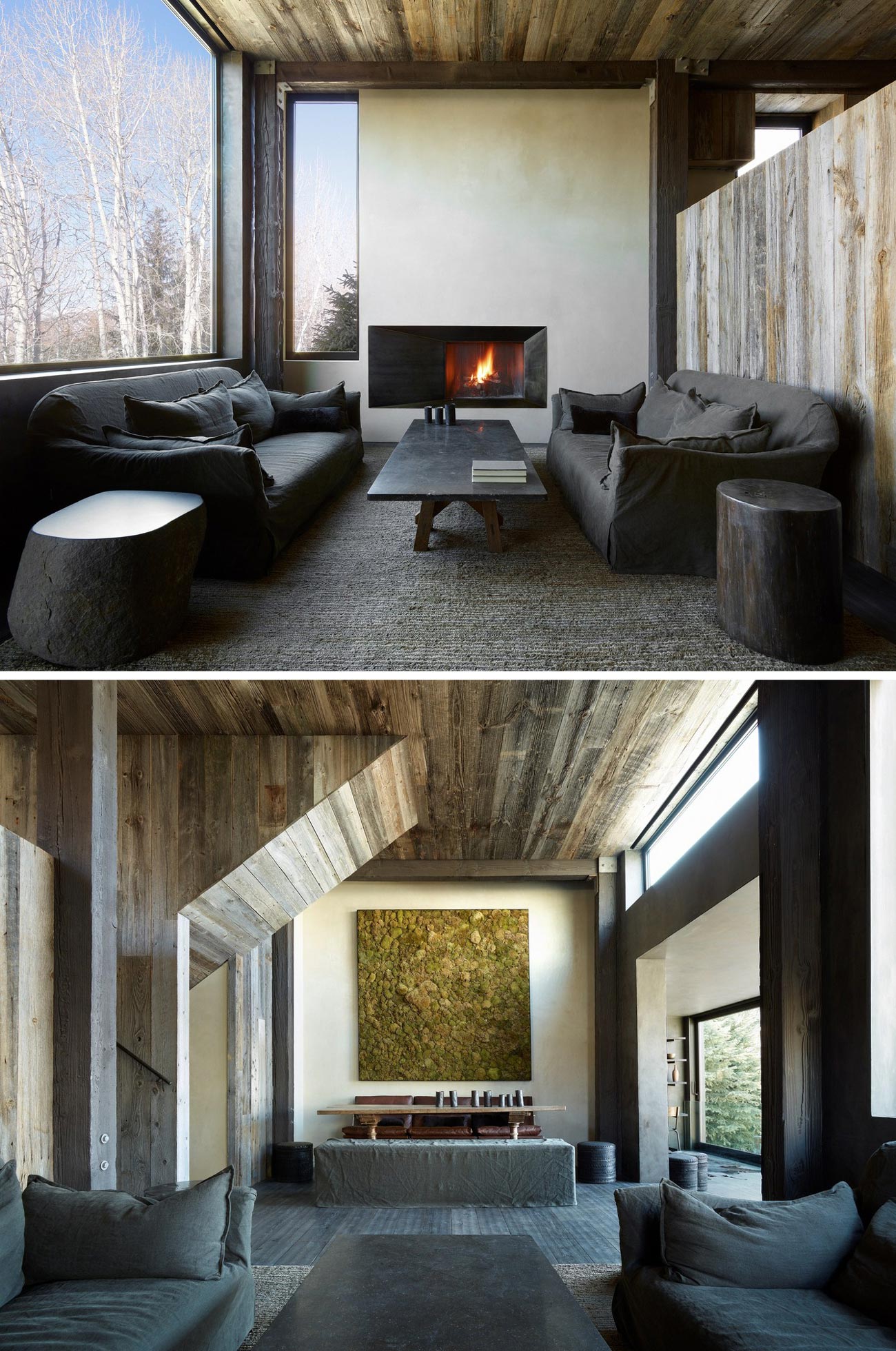 The expansive 3,500-square-foot La Muna chalet marks one of the first homes to be built in the exclusive Red Mountain district of the Colorado ski resort. Which is a landmark in itself, as after three decades of alterations the property has been renovated to bring the interior and exterior back to its former glory.
In pursuit of hidden beauty, Oppenheim Architecture enhanced the rustic charm of the building through a host of unfinished textures and materials – most noticeably the rough textured stone, regional timber and weathered steel and copper that forms the external cladding. The purity of the home not only aligns with the principles of Wabi-Sabi but it also makes minimal impact on the natural resources of the site as the home has been designed to merge effortlessly within the idyllic surroundings of the neighbouring forest, stream and mountains.
Internally, the house is split over various levels to accommodate the natural slope of the site. The lowest entrance leads from the garden to a lounge and pool room organised around a large fire place. While up a short flight of stairs sits two small en-suite bedrooms and a master suite that can be found under the gabled roof on the uppermost floor.
Take a closer look at the property in the image gallery below and be sure to check out more of Oppenheim's modern masterpieces on their website.