Words by Lucy Thomas
This home tests the limits of communal and private living in a minimalist environment resulting in a haven of intertwining rooms with multiple purposes to ensure this dream house is exactly that; a dream.
The fluid form of the rooms in the Oasis House sets up the first layer; allowing people within the home to communicate and integrate with ease. The second layer of the house is located in a small gated community of 8 lots, maintaining close neighbours and encouraging co-living. This contradicts the message that separate pavilions would usually give off; one of a closed-off and private nature, but the relationship between the pavilions is established with the contoured metallic overhanging roof and glass walkways. These components define the building architectonically and are significant in the modern exterior visual of the house.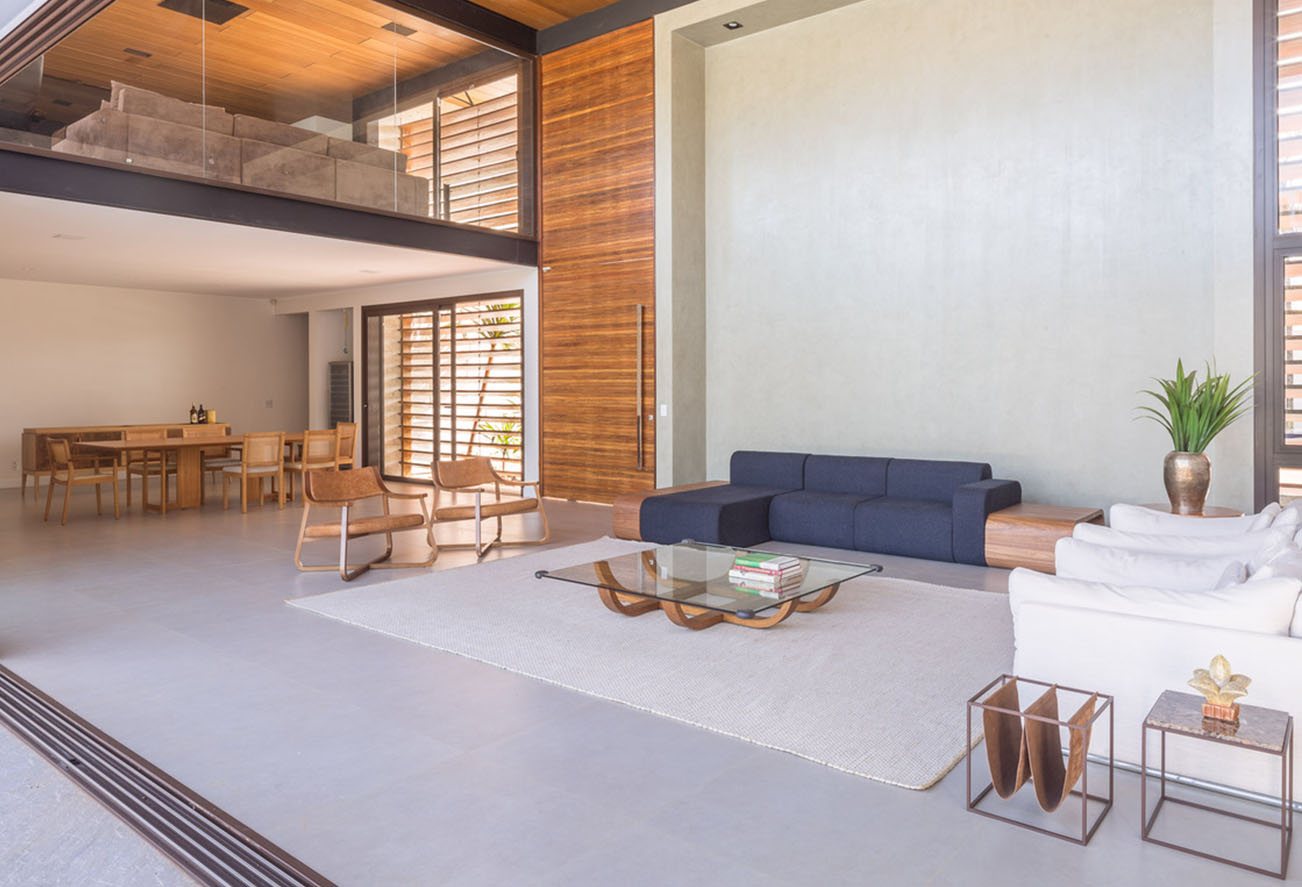 This acknowledgement of maintaining personal privacy yet promoting a community lifestyle through fluidity and integration is deliberate on behalf of architects Esquadra Arquitetos, and Yi Arquitetos to remain in keeping with Brazilian culture and tradition.
Inside the house, the mezzanine exists in the form of a private living space and overlooks bright and airy living area with floor to ceiling windows that lead out to the swimming pool. The swimming pool is located in a courtyard that acts as the heart of the home and is not bound to the constriction of structure.
The courtyard opens itself up to the Cerrado forest, a 2500 sq. green area that boasts beautiful scenery; the perfect backdrop for a BBQ in the outside dining area that continues inside to a communal living and dining area that overlooks the street.
The Oasis House encompasses the perfect balance of shared laid-back living and personal solitude.
Photos: Joana Franca