Project name: Largo do Carmo Apartment | Location: Lisbon, Portugal | Year: 2019 | Architects: Aurora Arquitectos
Located in Lisbon, Largo do Carmo Apartment is part of a building that occupies the entire south limit of the historic Largo do Carmo square. Following the principles of Pombaline Architecture, this apartment retains many of the signs of its two centuries-long lifetime. Its interior has been kept spacious and embellished with sophisticated decoration.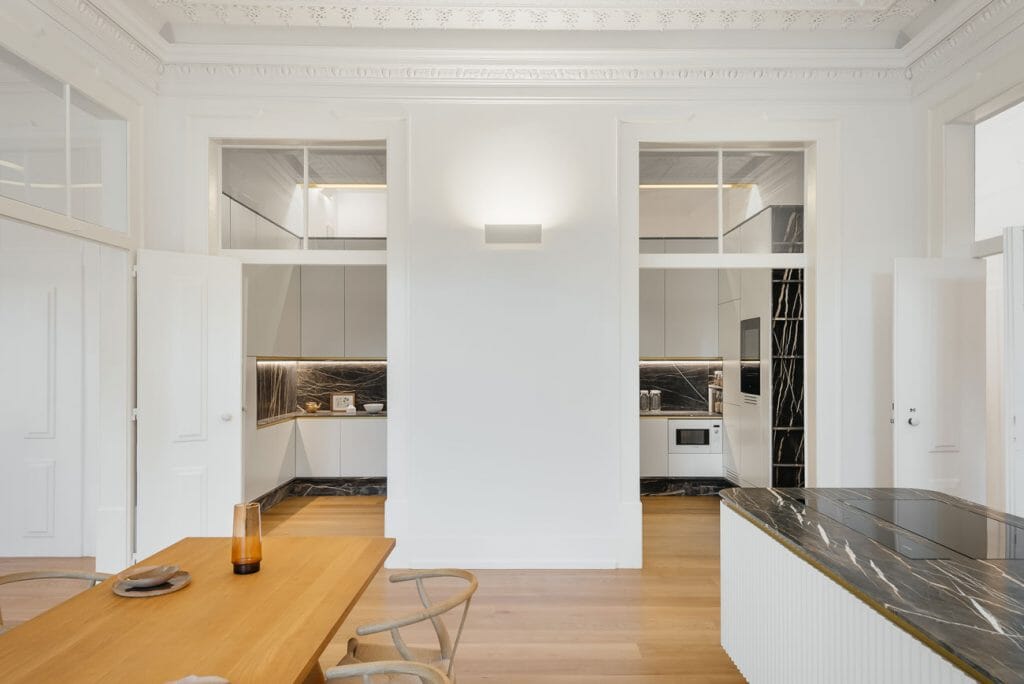 In this way, Largo do Carmo Apartment was always intended to respect and value its past, adapting the space to a single family home but maintaining the characteristic features of the property. Movement around the apartment is unchanged, with two main axes formed by the corridors and direct connections between compartments. This said, some doors have been closed, filled with plaster and painted with wall paint, effectively becoming fossils within the walls for future generations to discover.
---
---
A major consideration for Aurora Arquitectos was that new developments were designed in a way that they didn't compete with the original features. The interior design language is contemporary and intentionally distant so as not to shift the focus away from the intricate period decor.
The whitewashed interiors of Largo do Carmo Apartment form a backdrop to minimal, bold pieces of furniture that command each room. Whether it's the marble island in the kitchen and dining room that sits under a mind-bogglingly complicated ceiling rose or the modern, Scandinavian-style sofa that characterises the living room.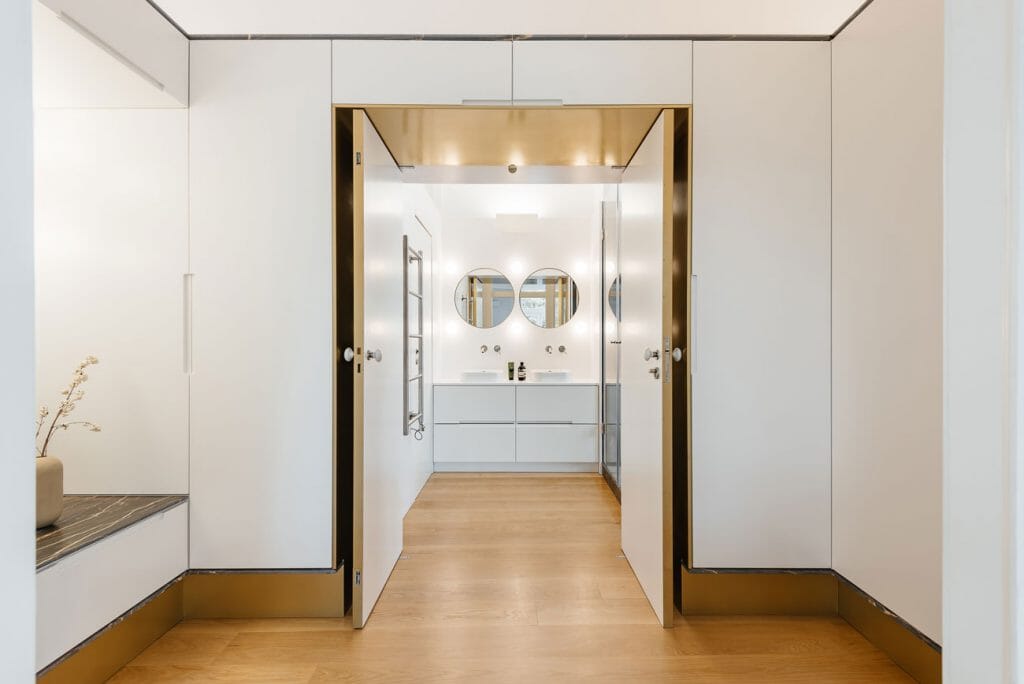 Photography by Do Mal o Menos.
Hypocam House is a respectfully modern update to a historical building in the heart of Shanghai.
---
---