Simple linear shapes, expansive glass facades and a unique material palette of timber, rammed earth and pale concrete floors come to define the latest project from Australian firm Robson Rak Architects; the Layer House.
Located in Coastal Victoria, the contemporary family home sits on a largely sloping site that is made of layers of limestone shelves and underground caves.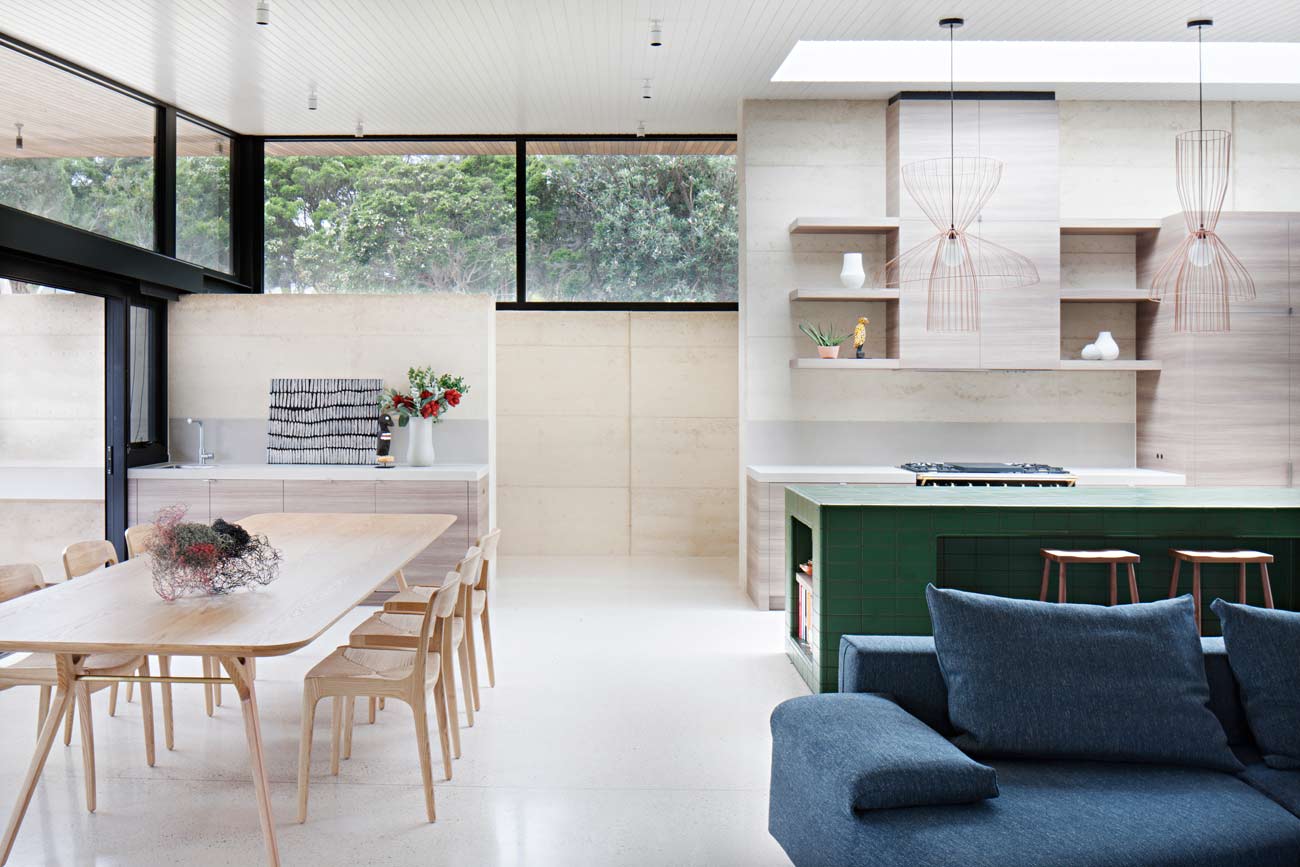 The client's brief was to create a large family home that can accommodate a variety of guests at one time, as well as being high-quality, unique and robust in its design.
The house was subsequently designed as a series of 'layers' with individual intersecting zones and private vistas. As the house is nestled among tea trees, it has no sweeping panoramic views so Robson Rak created a range of courtyards and smaller spaces that allowed a sense of looking past the building.
Most importantly of all, the house is contextually sensitive to its surroundings and is built with local building materials and techniques. The two main materials used - rammed earth and timber - are sustainable, honest and efficient to age gracefully over time.
Photography by Shannon McGrath