Like many of the philosophical sayings before it, the concept of L'Estrange's new ideology of 'With Less, Do More' is easy to recognise but tough to explain. While it might sound like another self-motivating trail of theoretical thinking – an invention trying to extract some sort of science from the formation of a modern man's wardrobe – the roots of this saying go far deeper than just what you should be wearing.
L'Estrange new aesthetic, with its component lifestyle of encouraging you to do more with less, has building pace for a while now - and they have just opened their second temporary home in Soho, London. By offering that all-important sense of 'other' and 'essentialism' compared to what is being sold elsewhere, it is clear to see why you can't go wrong by following the L'Estrange 'With Less, Do More' mantra.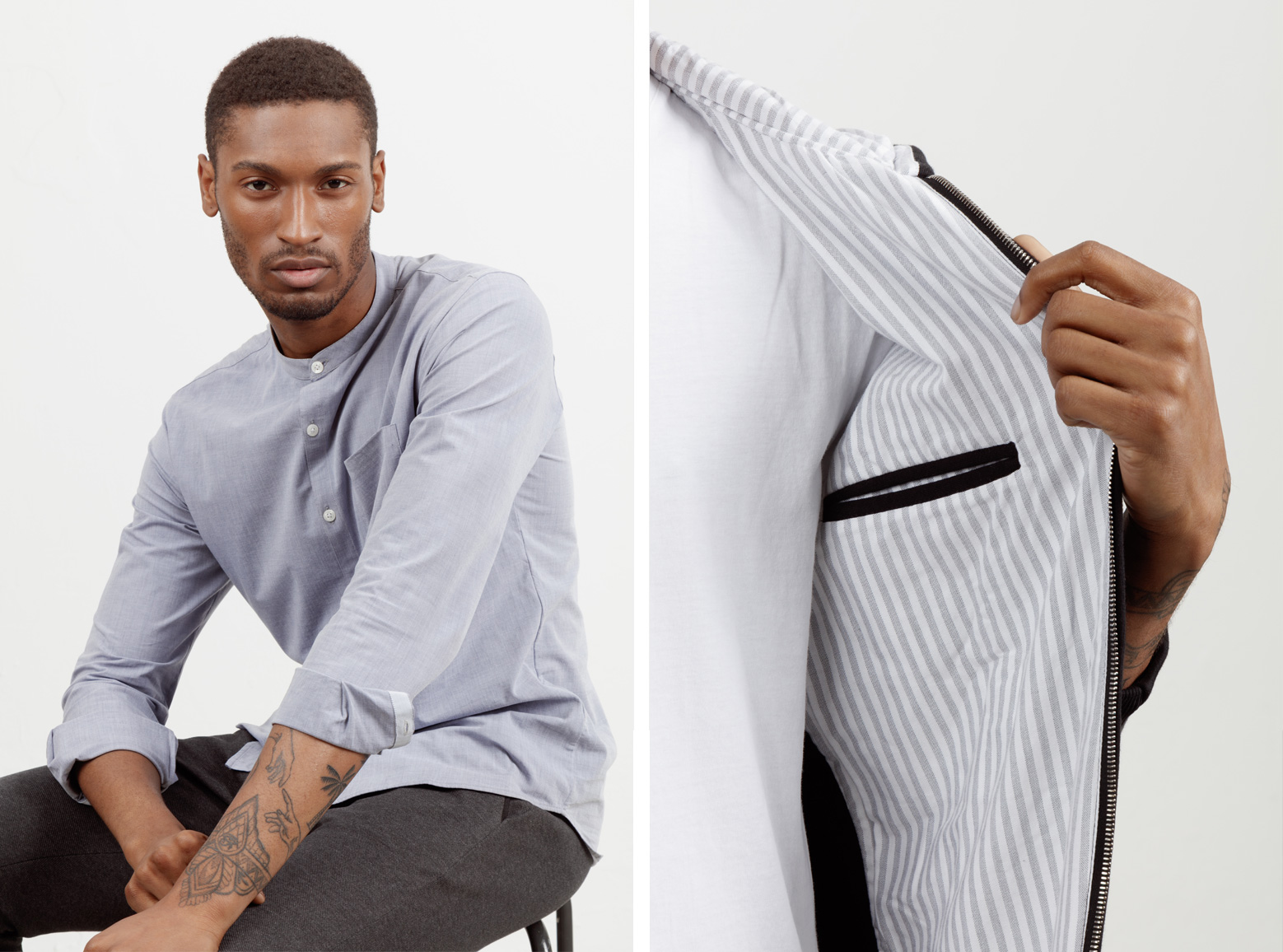 Between work, meetings, lunches, drinks, dinners and the odd bit of exercise, life can be pretty hectic. Where we simplify we do; and one of the easiest places to clear back the clutter is in our wardrobes. Which is where L'Estrange's all-encompassing, hyper-convenient selection of incredibly well-made and incredibly well-executed clothing comes into its own.
L'Estrange' modern clothing system, as it is referred, comprises of comfortable, season-less pieces that can be worn in multiple scenarios. The idea of dependability and timeless quality underpins every piece in the L'Estrange collection, which means you needn't worry about your 9am meeting or post-work plans when it comes to getting dressed in the morning, as the brand's refined collection of smart-casual clothes will see you through every eventuality. Check out a few of our favourite pieces from the latest L'Estrange collection below to see just how easily it can be done.
We have spoken glowingly about the L'Estrange 24 Trouser many times before and that's because the trousers' unique combination of functionality and style ensure that they can be a quick and easily styling option – a valuable commodity when facing the clock in the morning rush. Cut in a slim, gently tapered fit and featuring both a zipped fly fastening and sly hidden drawstring around the hips, they're certainly a lot more comfortable than most every-day work-ready trousers.
L'Estrange take on smart-casual essentials is artful; the fact that they somehow re-invent and improve pieces that you've seen hundreds time before. The brand's signature Pique T-Shirt is the greatest evidence of their subtle style evolution, as its expertly crafted from American-grown, silk-soft Pima cotton with a complementary pique strip on the reverse. This dual fabric construction not only adds a little bit of texture to the tee, but it also gives the design a little bit of stretch, allowing for freedom of movement and added breathability.
Of course, versatility is of utmost importance to L'Estrange' mantra of 'With Less, Do More,' and the Evening Shirt is the true embodiment of the brand's philosophy. Again, using the same fine cotton poplin and a textured pique knit on the reverse, the tailored-fit Evening Shirt with its blunt granddad collar, deep navy hue and elements of stretch elevate the piece without compromising on its minimalist design.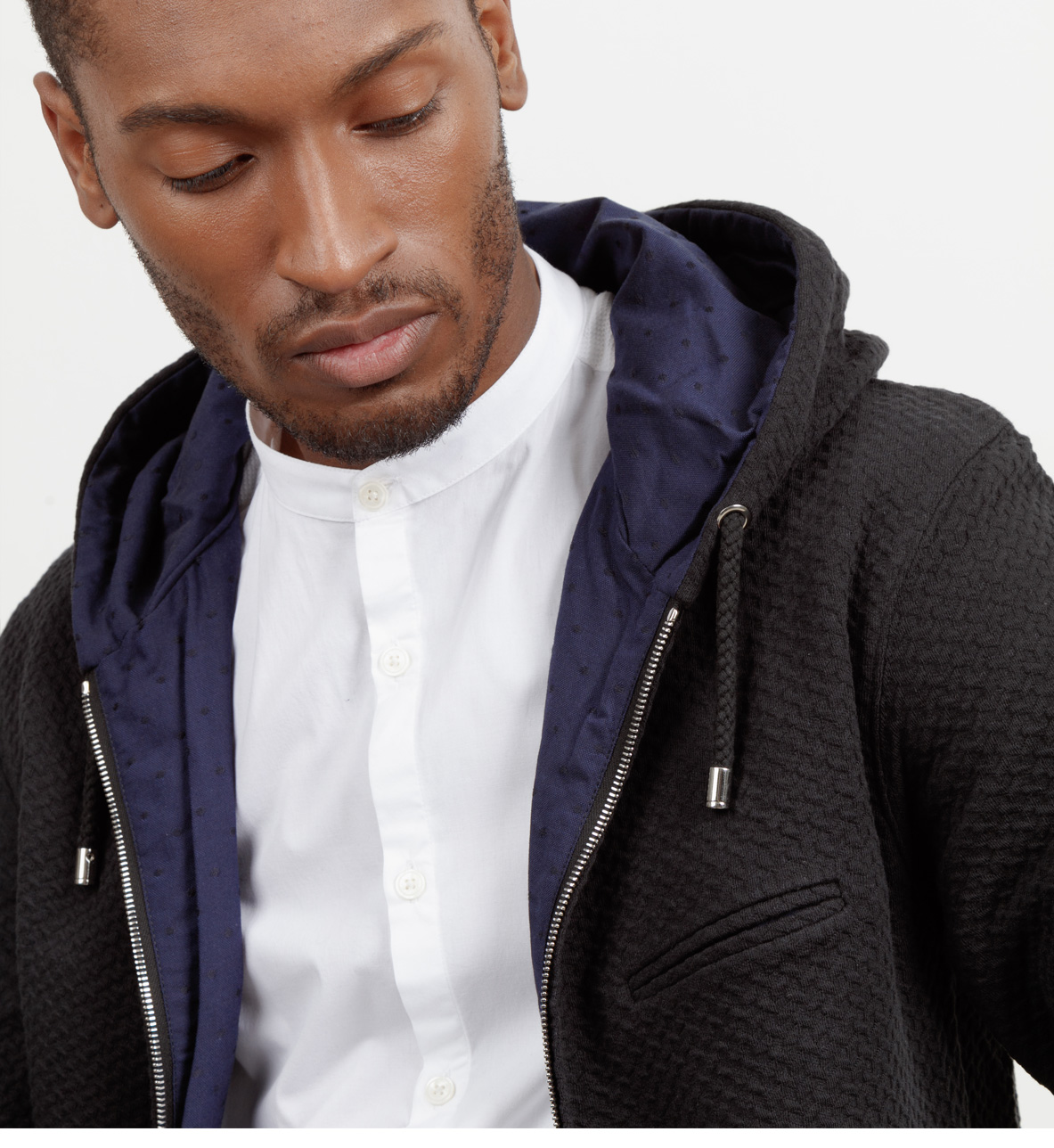 Shop the entire L'Estrange collection at OPUMO and be sure to pay a visit to L'Estrange all-new retail concept on 87 Wardour Street, Soho, London. Head to the L'Estrange Instagram for more information.