That recurring daydream you have when the clock hits 4'o clock in the afternoon at work; that sinking feeling you get when you look outside the window to grey, solemn skies after Netflix has prompted you to see if you're still there or not. In those moments, you're often looking for some kind of divine intervention. Some kind of liberation from the mundanity of day-to-day life to take you to a higher place. If you only knew Benjamin Craven; as the British-based artist can turn those types of forlorn thoughts into works of art.
Bold, geometric, haphazard and enchanting; Benjamin Craven regularly turns his obsession with holidays, clashing colour palettes and imagined spaces to transform you to another, unworldly place. Another place that looks and feels an awful lot better than that view across the office at 4.53pm on a Wednesday afternoon.
From screen-printing to digital, Ben also uses a variety of different techniques to create a bold signature style that still holds a focus on the every day. His sense of experimentation goes beyond just the use of colours, though, as he regularly experiments with found materials such as reclaimed wood to inspire his bold signature style, too.
To unravel the artistic process behind his work – and to pull him away from walking around his hometown looking for inspiration – we had a quick chat with Benjamin Craven to discover more about his life in art and how he uses screen-printing and paint to encapsulate the world around him.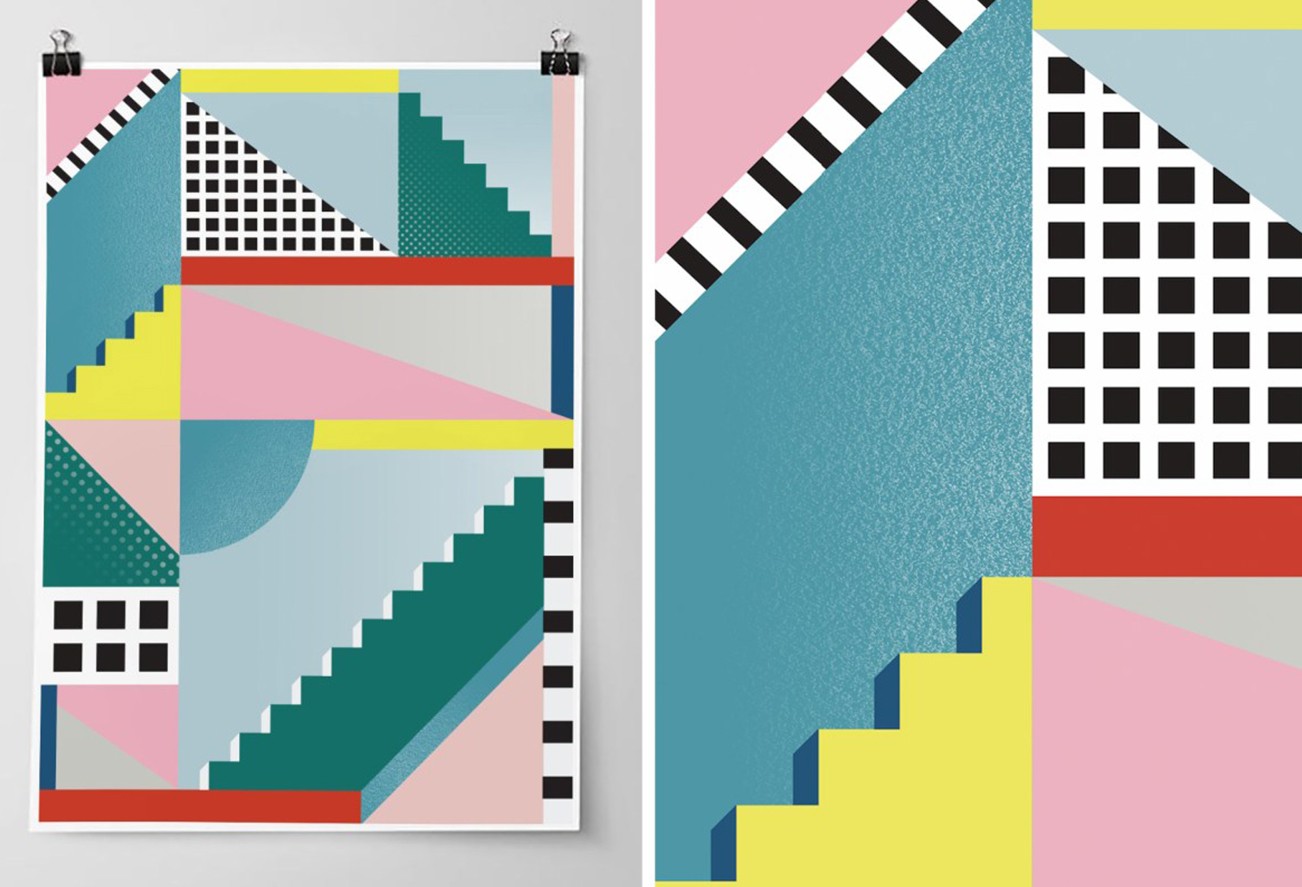 What Was The Thing That Initially Made You Want To Be An Artist?
I think I fell into the direction of becoming an artist, more than having a moment when I decided on it. From an early age, I loved art and, at school, I enjoyed the creative aspect of subjects rather than the academic. When I was 16, I started a line of t-shirts using my own imagery as I knew they would sell well. From there, I decided to go to university, in order to further my skill set but, at the same time, that's when I kind of moved away from the fashion aspect to really start loving interiors and homeware.
What Was The First Piece Of Art You Fell In Love With?
I remember having Kandinsky's 1925 Yellow-Red-Blue on the wall at home. I think it was from IKEA. It's a work that I still love, though, and I'd say it's the first piece of art that really caught my eye. I think it's difficult to pinpoint one particular work that I first fell in love with, as I'd say there are certain pieces that stand out in my memory for different reasons. When I was in high school, for instance, the use of colour and pattern in Roy Lichtenstein's work caught my attention, whilst I was simultaneously drawn to the work of Jonathan Darby, which is very different stylistically again.
What Attracted You To Escapism?
Spending a lot of time in the north of England and not a lot of time on holiday. I mean, I'm obsessed with the sun. It features in a lot of my work. I like the idea of looking at a print and it transporting you to another place. A lot of my work is actually taken from grey, drizzly days in the UK; I add a playful colour palette to it in an attempt to spin my surroundings on their head.
What Has Been The Biggest Singular Influence On Your Work?
Without a doubt, my dad has been the biggest influence on my work – having given me the drive and support to do what I wanted to do in terms of working for myself. That is the single reason why I'm here, really.
How Would You Describe Your Work To Someone Unfamiliar To It?
I inject colour into monotony through prints that use clashing colours to add playfulness to everyday life.
What Are People's Reactions When They See Your Work?
I'd say my work provokes an immediate reaction – people either really like it, or don't. One thing I do think is that it is quite eye catching on social media, so in that sense people engage with it well, which I believe is a good position to be in as an artist.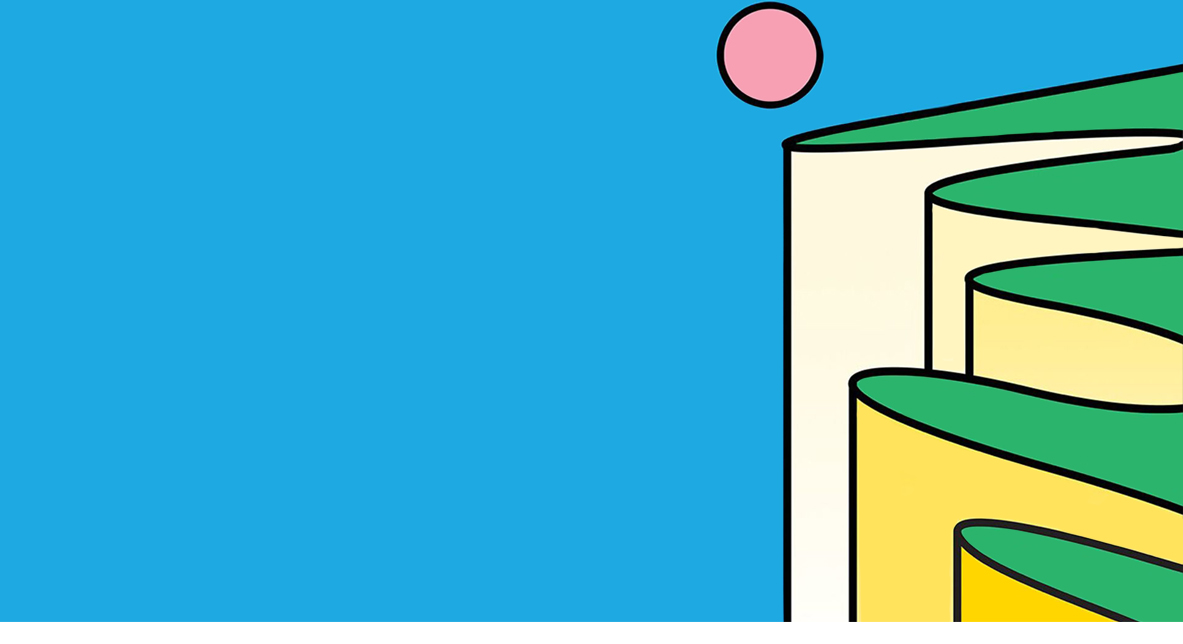 What Do You Do To Keep Your Ideas Fresh?
I ride my bike everywhere, and try to walk somewhere every day; wandering around and taking my surroundings in really helps me to get new ideas. I am constantly looking out for the unexpected, that will influence which direction I take next.
Do You Have Any Superstitions Or Rules When It Comes To Your Work?
I don't have any superstitions or rules per se but, I am a bit of a perfectionist. I have to have everything fully worked out before I can go ahead with releasing products.
What Do You Know Now That You Wish You Knew When You Were 21?
Ah, that's a really hard question… I'd say it would have to be having better knowledge of the logistics of working for myself, but that does also come with time and experience. That, and learning Spanish.
Shop and explore the entire Benjamin Craven collection at OPUMO and be sure to keep up to date with all of Benjamin's work via his Instagram, @Benjamincraven_.