We think that the word 'loft' has become over-used when it comes to apartments. So, here's an actual Manhattan loft that's been stunningly converted from an artist's studio into a sleek family residence.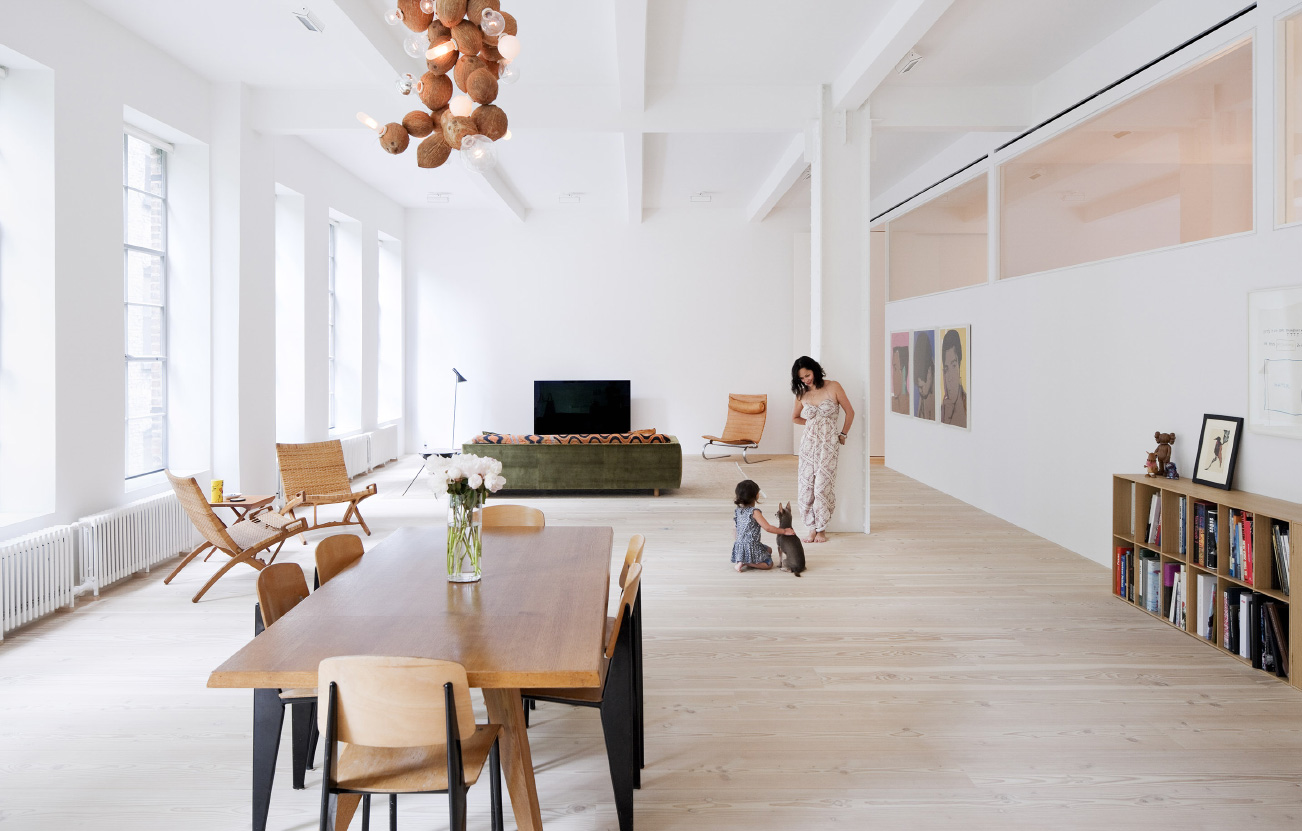 Neil Logan Architects have deftly retained the industrial features of the loft, on East 12th Street in New York's fashionable Greenwich Village. At the same time, this reimagining has created both generous family space and cosy, bright private areas.
A key decision was to lower the windows in the huge open plan living-dining-kitchen area to allow maximum light into the apartment. For the same reason, partition walls to the bedrooms feature a high glassed panel. Each child's bedroom has built-in cupboards and a desk.
Further to accentuate the sense of space, brilliant white is the interior colour throughout, while flooring is in pale wood. In deliberate contrast, a small collection of contemporary ceramics provides a colourful punctuation on kitchen shelves. The family bathroom is playfully wallpapered, featuring coastal scenes and plants.
There's a deceptively effortless simplicity about this Manhattan family residence, which belies the careful and assured design. An object lesson in how to create a great loft conversion.