There's a reason Italy is renowned as a style centre of the world. The European country's approach to fashion is predicated upon a fierce dedication to craftsmanship and artisanal expertise that's been passed down through generations. It is this interpretation that is at the heart of Luca Faloni's eponymous brand. In a world over-run by fast fashion, slow, thoughtful artistry informs the highly revered 'Made in Italy' label.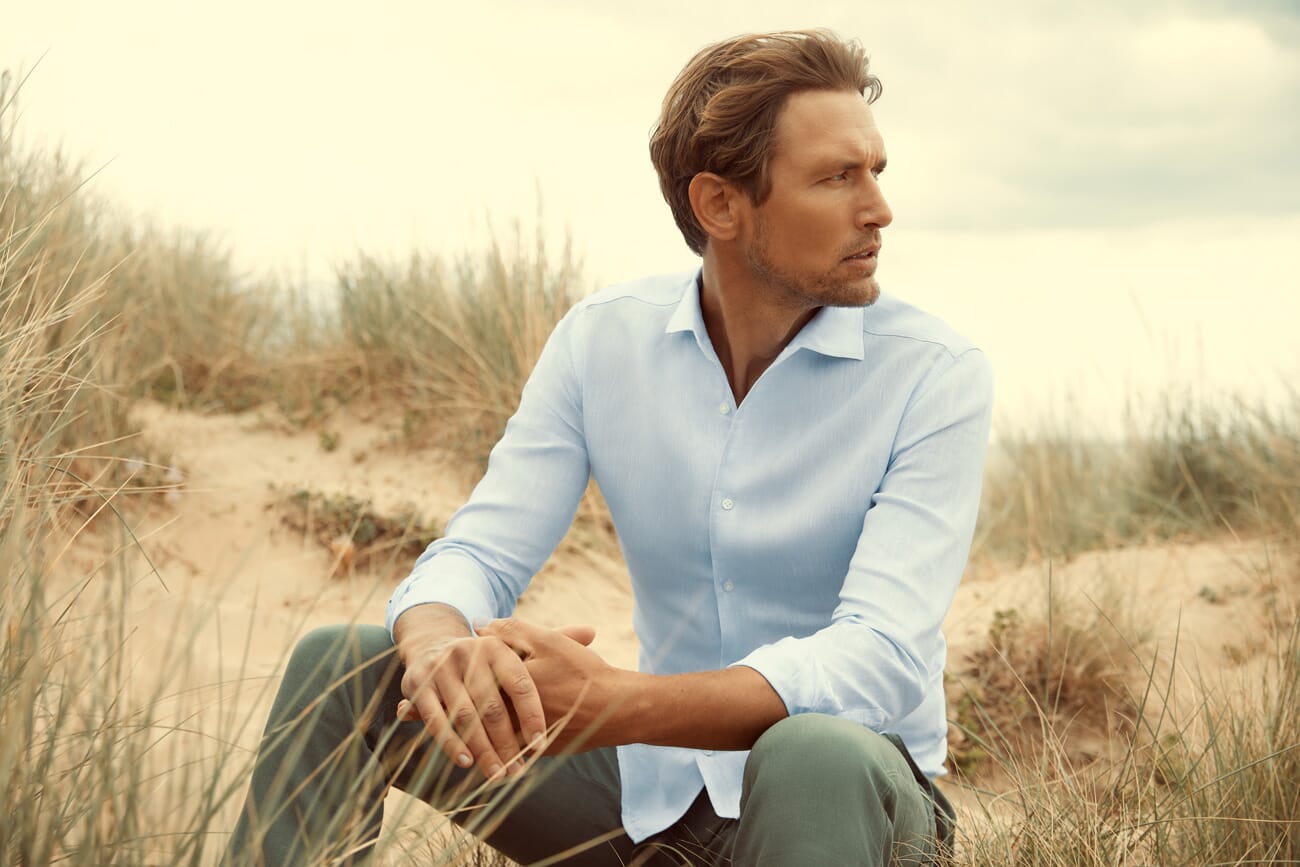 Born in Turin, Luca Faloni grew up in Italy surrounded by traditional craftsmanship techniques and high quality fabrics. It was only when he moved overseas that he realised the exceptional quality of craftsmanship he was so familiar with in Italy was a rarity elsewhere.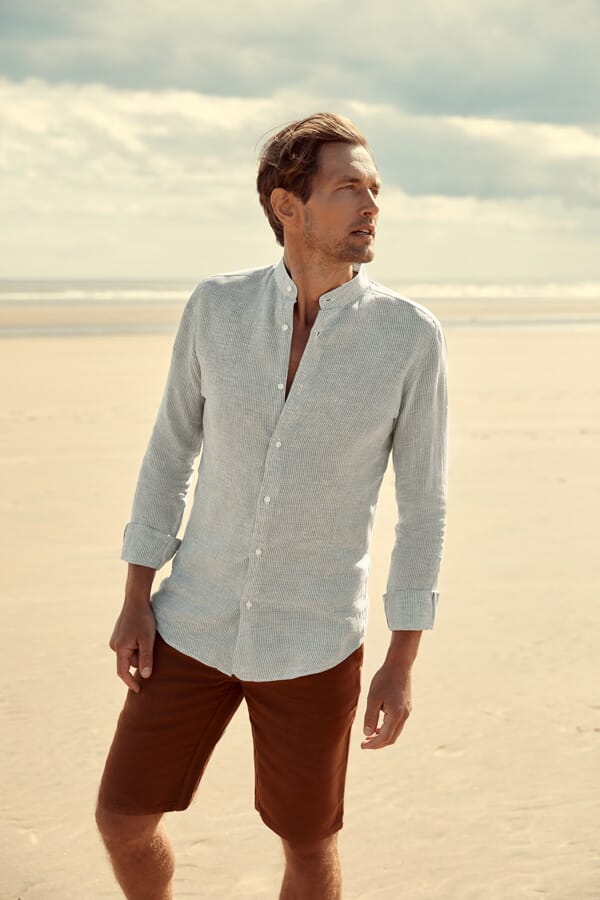 His frustration at the lack of high quality menswear on offer led him to launch his own brand, predicated upon bringing high quality Italian designs to the rest of the world. With a focus on timeless style rather than fleeting trends, Luca Faloni works with experienced artisans who have refined their craft over generations, and sources materials from the most prestigious Italian producers.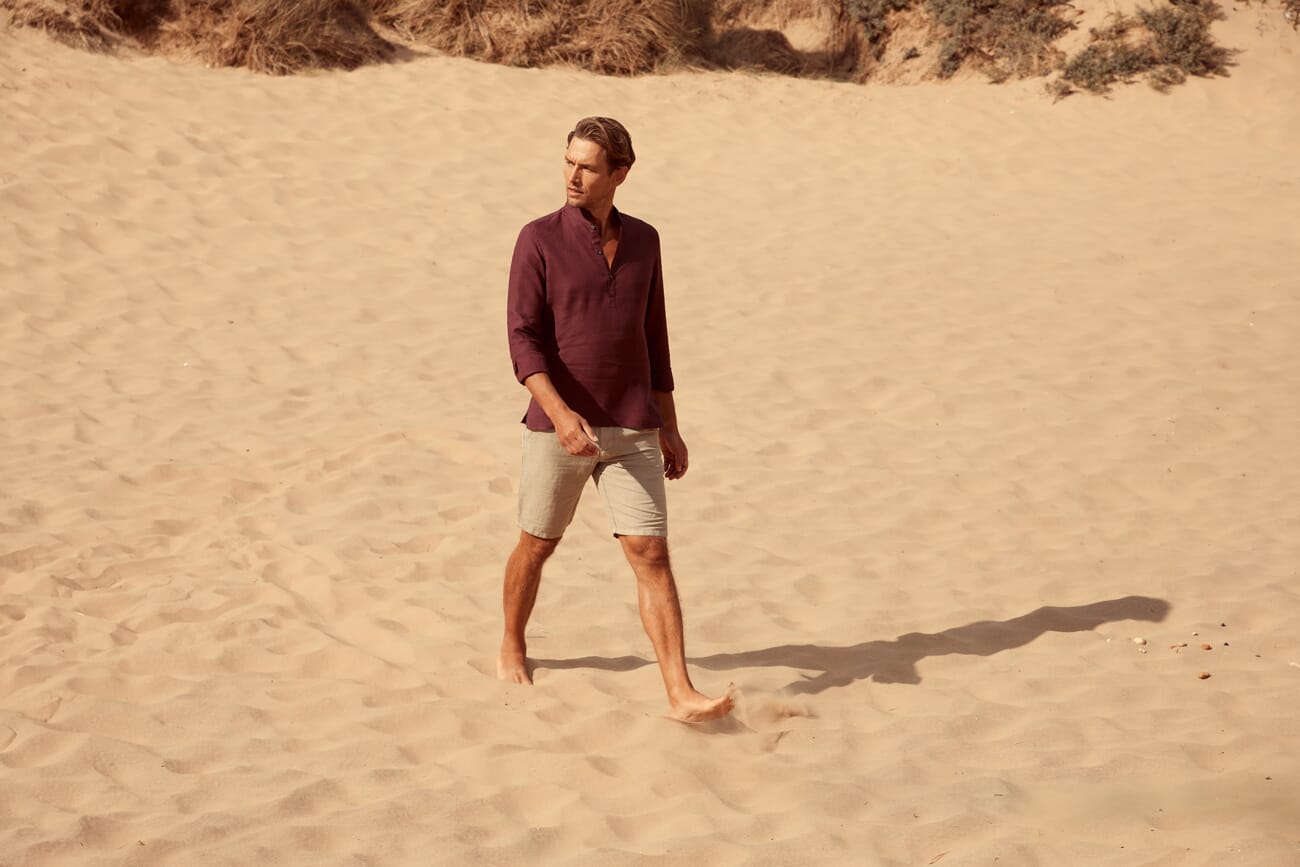 The result is an offering of luxurious, long-lasting menswear staples that encompass shirts, knitwear, trousers and shorts rendered in the finest linens, cottons and cashmere yarns, as well as timeless leather accessories. Classic silhouettes, flattering fits and versatile colours — like neutrals, navy, soft pink and khaki — characterise the Luca Faloni aesthetic.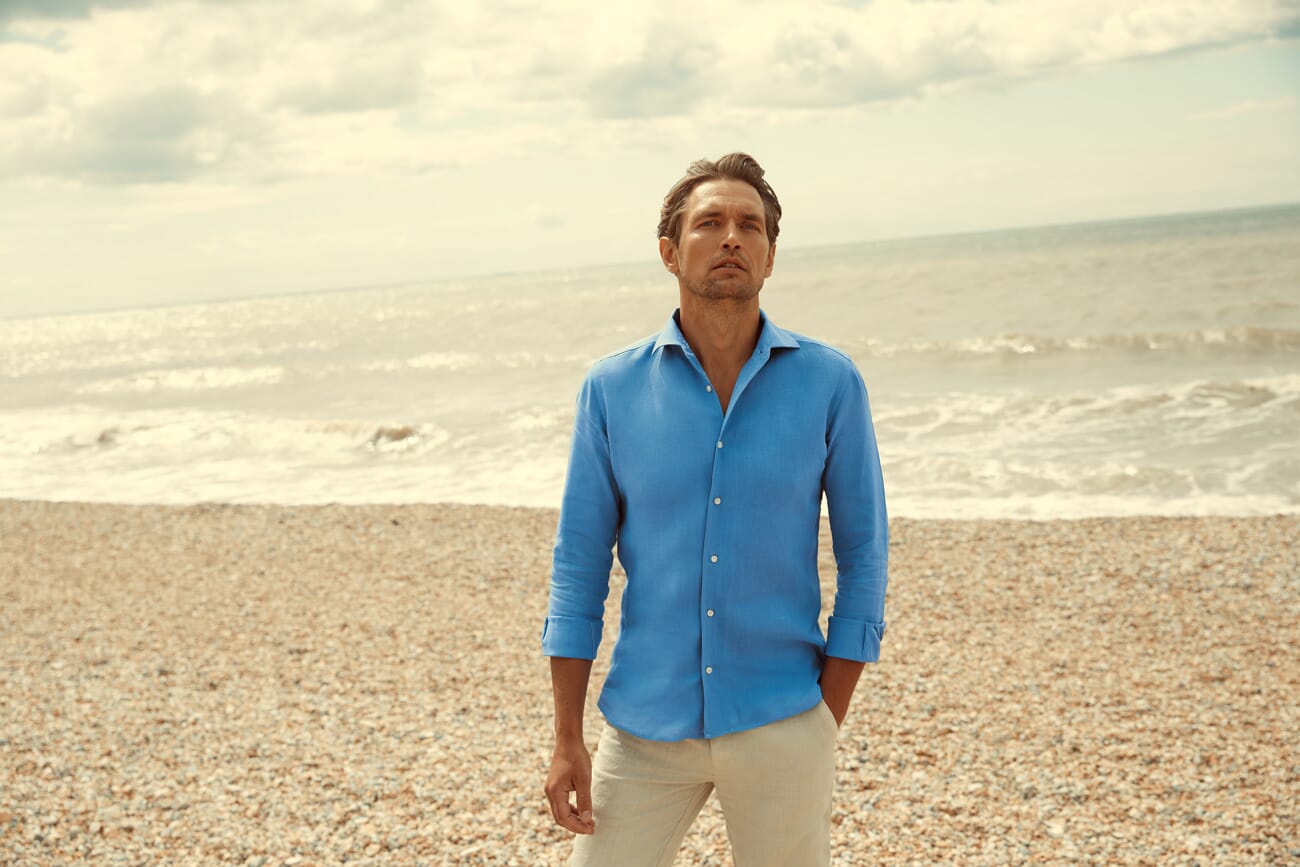 This season, we're turning our attention to Luca Faloni's breezy linen collection. From the label's signature Portofino linen shirt to its elegant Lipari linen trousers and Panarea linen-cotton shorts, the collection perfectly captures the relaxed essence of long summer days on the Mediterranean coast. Whether you're soaking up sun on a well-deserved holiday or whizzing around the city, the soft and refreshing linen will keep you feeling cool and looking great.
---
---
Shop all Luca Faloni at OPUMO.
---
---