Bluetooth headphones have become more and more popular because those who buy phones with missing headphone jacks, yes, you know the ones, want easy-to-use, great sounding headphones. Thankfully, Marshall have produced one of the best pairs of wireless Bluetooth headphones on the market with the Marshall Major II Headphones.
It's been a bit of a new phenomenon, but headphones aesthetics are now just as important than the audio itself, and a great strength of the Marshall Major II Headphones is that they look incredible. Fresh from the box they look so simple and so iconic with the smooth black plastic covering, white Marshall logo and textured pleather headband. Check out the full specifications in the full Marshal Headphones review below.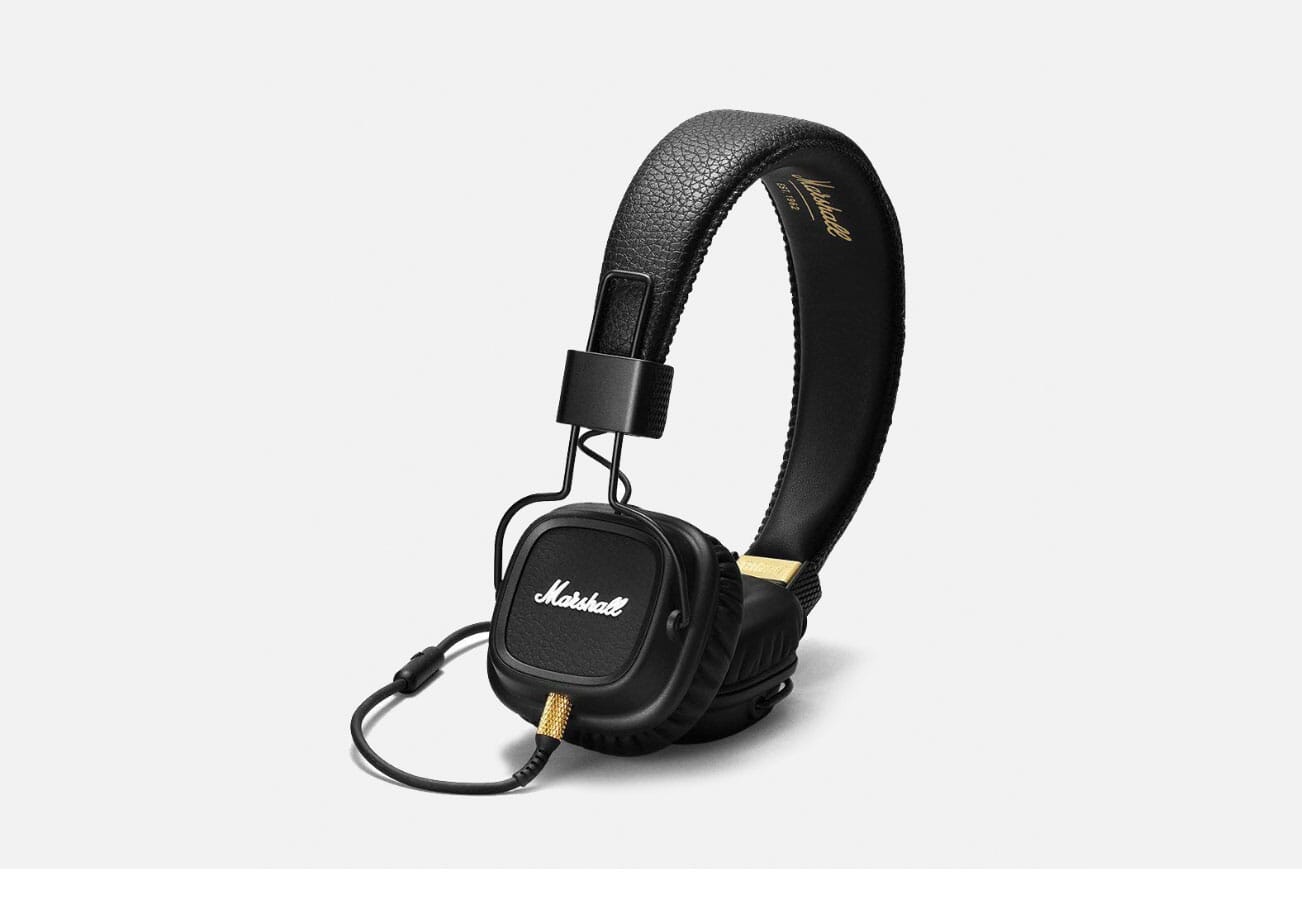 Marshall Major II Bluetooth Headphones Review
Overview
The Marshall Major II Bluetooth Headphones gives you the freedom and convenience of a wireless headphone combined with over 50 years of tried and true Marshall performance.
Design
The Marshall Bluetooth Headphones are beautifully padded with soft leather on the earcups and headband, making them extremely comfortable to wear day-to-day and even through long listening sessions. The over-ear headphones are smaller than alternatives which ensure that they can fold up into a fairly compact and robust package for travel. Plus, the over-ear design isolates noise fairly well without active noise cancellation.
Connectivity
The greatest strength of the Marshall Major II headphones is the ease of its connectivity. The rock-solid connectivity is achieved through Bluetooth aptX Technology which allows you to listen up to 30+ hours of music. The aptX technology also minimises audio/video syncing issues, allowing you to watch movies and videos without the dreaded lip sync.
The bluetooth's headphones multi-function joystick button is also a great addition to the design. It feels robust and gets everything done with minimal fuss. Simply press the button in to pause or play, up or down to adjust skip or reverse track or left or right to adjust the volume. It can all be done incredibly quickly with a nudge of your thumb – and takes very little time to master.
The wireless Marshall headphones also come with a double-ended coil cord with mic and remote that is completely detachable and compatible with any music player that received a 3.5mm jack. When listening to music wirelessly, you can use the empty 3.5mm socket to share your audio with someone else, which is another nice touch.
Sound
As ever, the Marshall Major II headphones excel in sound. The headphones have a distinct sound that's particularly at home when playing rock music, but that doesn't mean it doesn't perform well across all other categories. The bass is incredibly solid and the sound is clear and they perform especially well for a pair of well-built wireless headphones for under £150.
Verdict
The Marshall Major Bluetooth headphones are an incredibly well-built on-ear wireless headphones that showcase the best of the iconic British audio brand. They combine great sound quality, solid Bluetooth connectivity and long batter life (32 hours) with simple, easy-to-use controls. Plus, they look great too with the classic two-tone black and white Marshall design.
Price
The Marshall Major II Bluetooth Headphones cost £130. Buy yours now at OPUMO.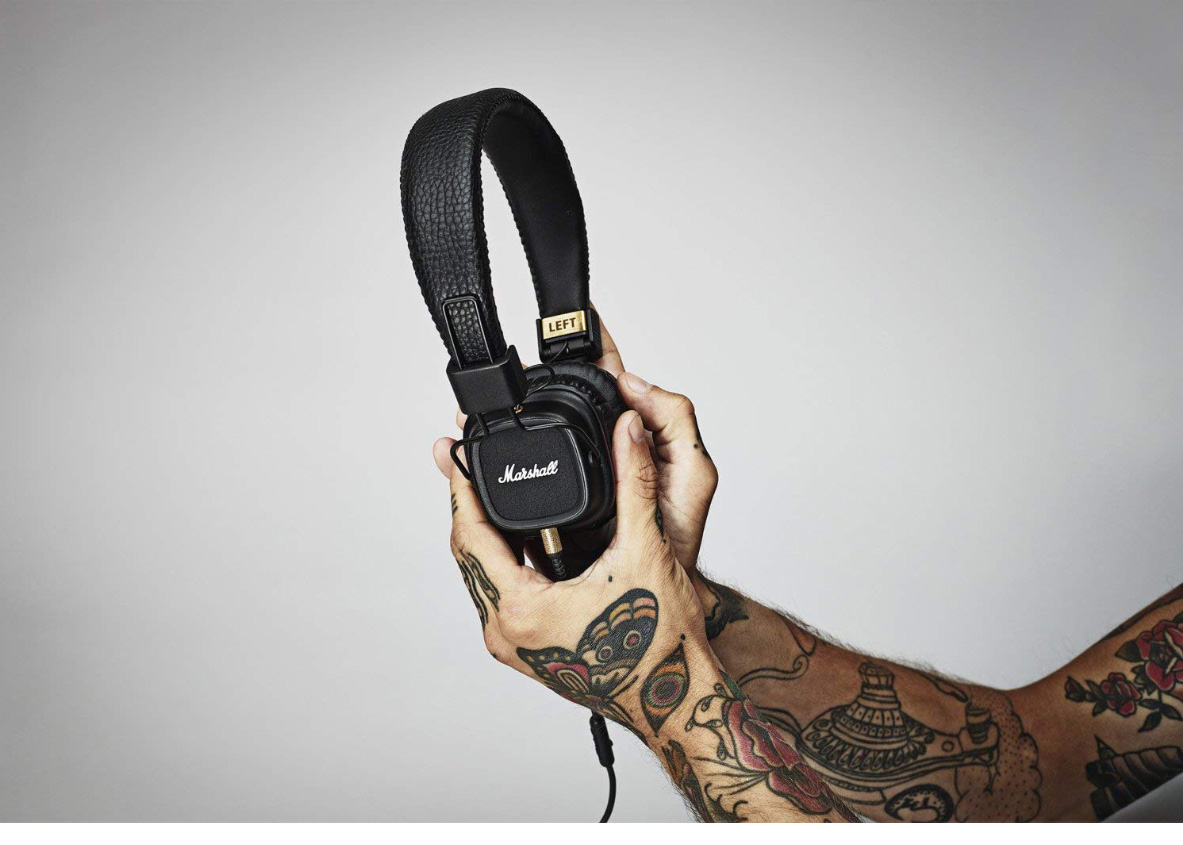 Shop all Marshall Headphones alongside the best audio technology at OPUMO.