For some, the kitchen is the most important part of the home. For others, it may be the lounge, dining room or even the garage. For their latest project, Matt Fajkus Architecture has created an entire home to cater to its owners' car collection which effectively brings the garage into the heart of the home.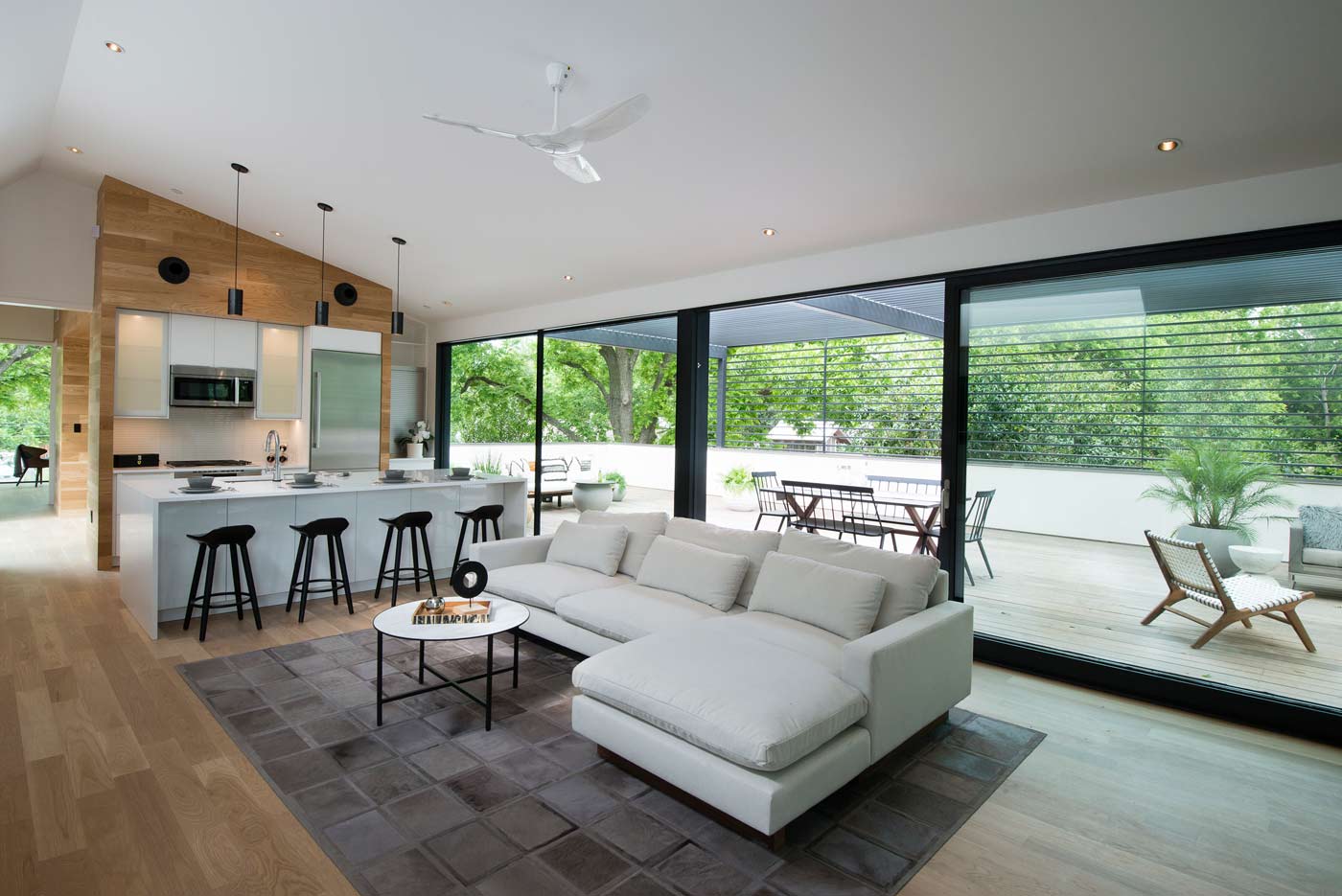 The AUTOHAUS in Austin, Texas, is extremely special in terms of its design because it places an emphasis on the vehicles instead of the home itself. The design features compact living quarters expressed as a single mass floating above an open living area in order to grant the cars as much viewing room as possible as well as serving as an everyday carport. The structure has been shifted backwards to ensure that the trim space maximises the driveway space without increasing its environmental footprint. As a result, around a dozen vehicles can comfortably fit in the lower level of the garage with adjustable parking spots allowing for a few more to squeeze in if needed.
Elsewhere, custom-made steel and glass sliding doors open the living space to a large roof terrace surrounded by tree canopies, enabling a fluid indoor-outdoor space in an urban setting.
Images courtesy of Matt Fajkus Architecture.
FBF Collezione might be the world's most desirable garage, take the tour now.