Open, honest - and brutal. This remarkable proposal for an open-beam house in tropical Bali is by Sirotov Architects, referencing the brutalism of their native Kyiv. Known as mb3e, renderings show a house that's a celebration, above all, of concrete.
"We believe," says Igor Sirotov, "that this is a pleasant and cozy material for a person, this structure is pleasant to look at and touch."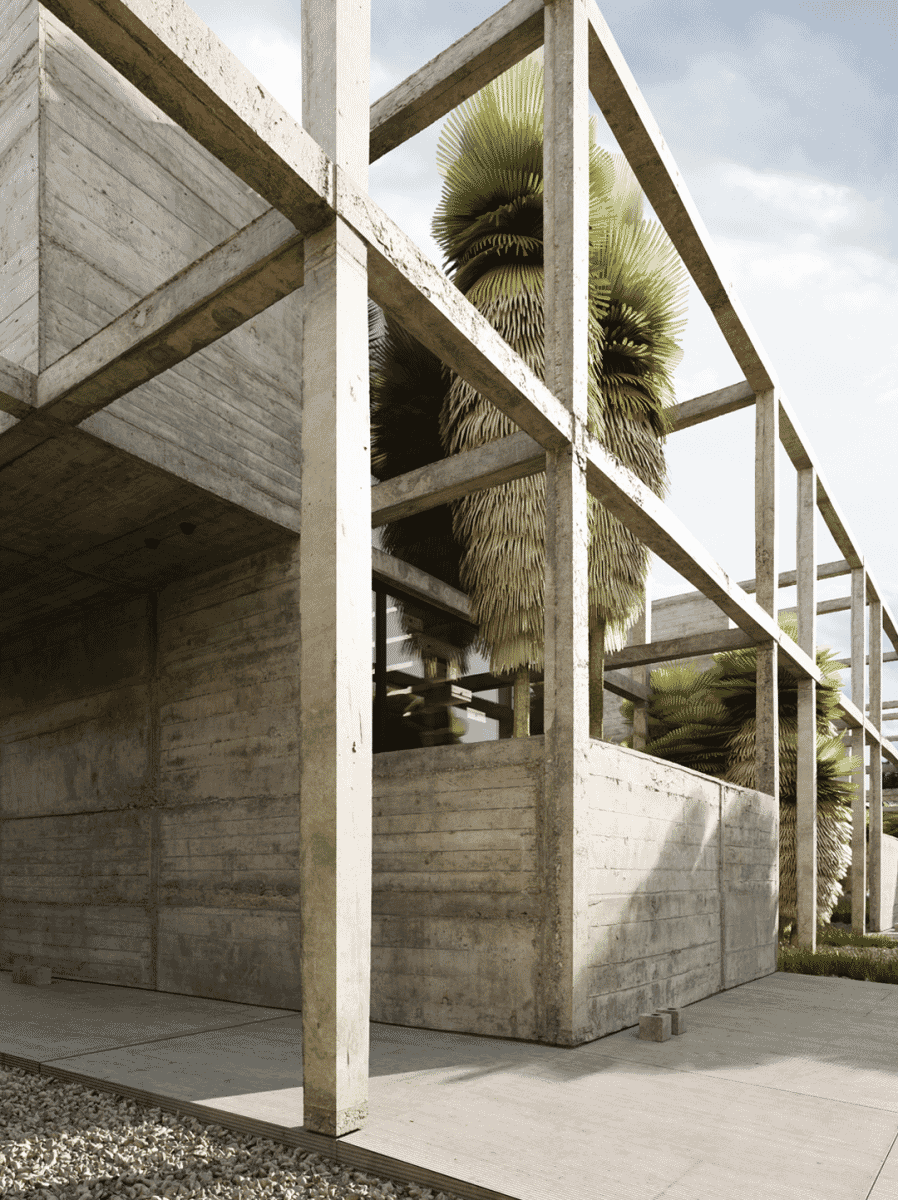 Indigenous flora grows through the structure, as if the house, too, grew out of tropical earth. Outdoor furnishings - and a pool - take advantage of the climate. There's a small - 78 m² - internal space, but you'll be too busy swimming and using the outdoor shower to notice.
No part of the structure is hidden, tactile concrete defiant in its authenticity. 'We believe," says Sirotov, "this is a beautiful element and it's not necessary to hide it." Two words: build it!
For more beautiful brutalism, discover the best brutalist architecture in London.
---
---