Fuel Motorcycles is set to kick off its eighth annual Scram Africa expedition; an incredible 4,000km dirt tour in North Africa especially for all-time classics and modern favourites. The tour starts in western Morocco right through the Atlas mountains and Dades Valley. But, before Fuel gears up for the ride, the studio has built a new custom bike – a retro scrambler, based on a 2018 Royal Enfield Himalayan, chosen for its simplicity and relatively compact proportions.
The Himalayan is powered by a single-cylinder 411cc four-stroke engine that makes 24.5 horsepower and 23 ft-lb of torque. They're pretty low numbers but numbers that will perform strongly on the Atlas mountains and the Moroccan desert where speed and manoeuvrability is of the utmost importance.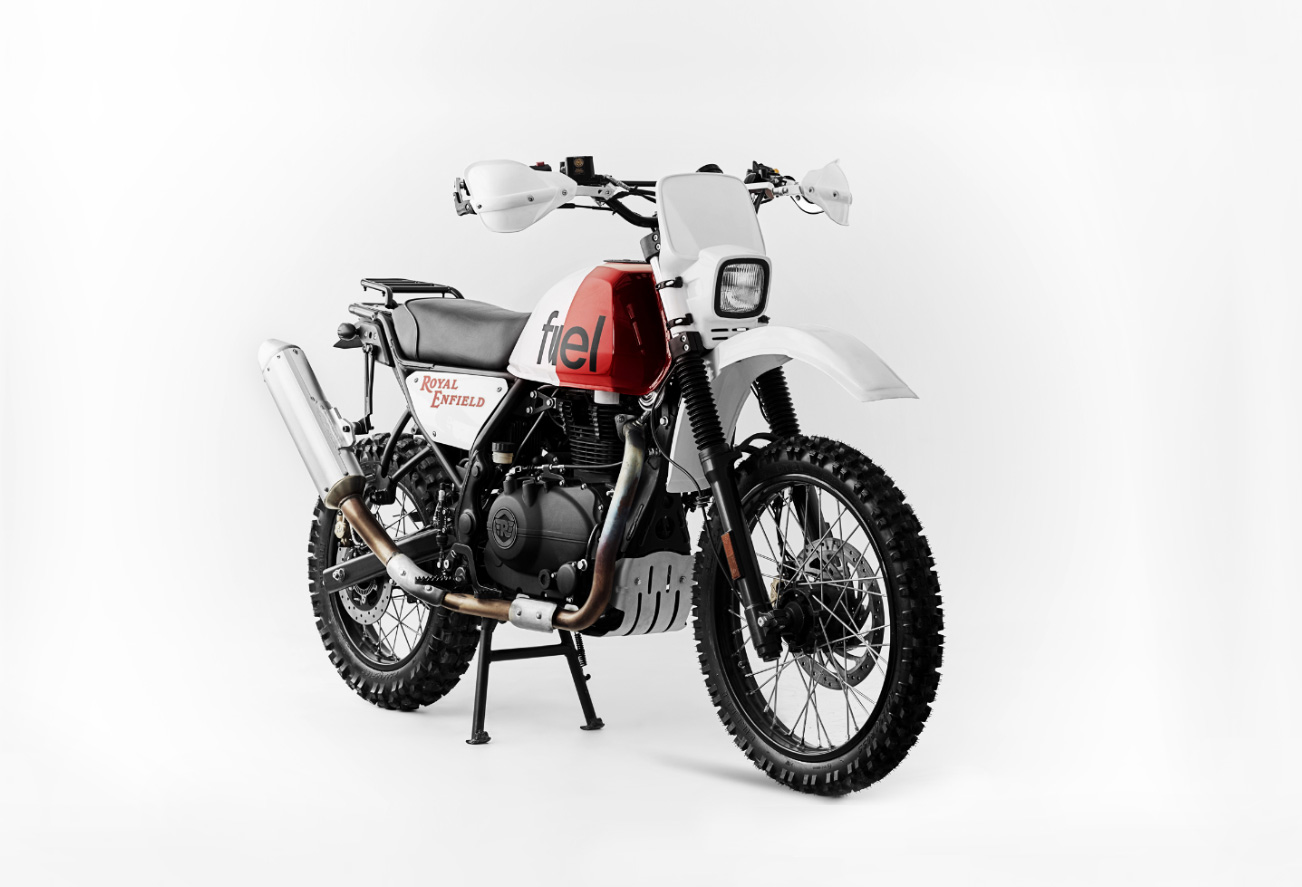 Fuel's work on the Himalayan is clever and considered rather than extensive. The garage has kept the stock tank and most of the original subframe – but ditched the headlight fairing and accompanying frame-slash-tank guards. Up front, the bike is fitted with a classic endure headlight and shroud alongside the big bike fender. The crew is also fitted with new Tommaselli bars and a set of new brush guards to protect the controls in case of a tip-over.
To achieve the new sport stance, the team has taken off all the protections around the tank and changed the shape of the seat into a stronger solo stance. Regarding the engine performance, Fuel have installed a Powertronic unit that is able to extract more power and improve responsiveness, refinement and fuel-efficiency.
It's a fuss-free, no thrills build, but one that we believe will be perfect for travelling across the Moroccan sands.