When it comes to industrial BMW bikes, one name that instantly springs to mind is Vagabund. Paul Brauchart and Philipp Rabl have made a name for themselves by building custom boxers exhibiting futuristic, sharp lines. When it came to this 1991-model BMW R 100 R, Vagabund wanted to "keep it interesting by trying new things."
The vintage flair of this machine is unmistakeable, with the custom-made brown leather saddle as the retro cherry on top. Stripping everything back, Brauchart and Rabl managed to redesign this bike –notably shortening the forks, rewiring the old airhead to clear space under the seat, relocating the ignition to the engine block and adding a SuperTrapp muffler – but kept the charm of the original. The stylish spoked wheels have been cleaned but unchanged.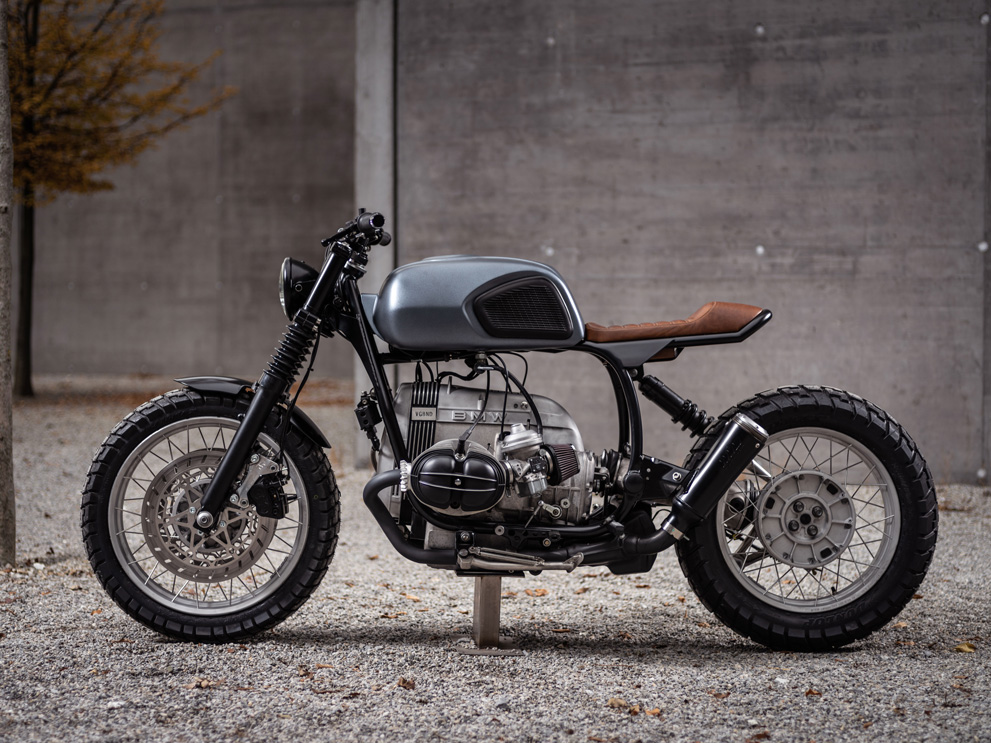 All of that said, we think our favourite part of this redesign is the colour choice. The steel blue-grey paint of the fuel tank fits seamlessly with the minimalist, vintage aesthetic.
Be sure to keep up with all of Vagabund Moto's custom creations by following them on Instagram.