Surrounded by trees, reaching down to the rocks and the might of the Pacific, Bluff Reach is a superbly subtle update of a 1970s home in the planned California community of Sea Reach. Clad in vertical wood and aiming to be at one with its lush setting, this is an expansive, laid back retreat.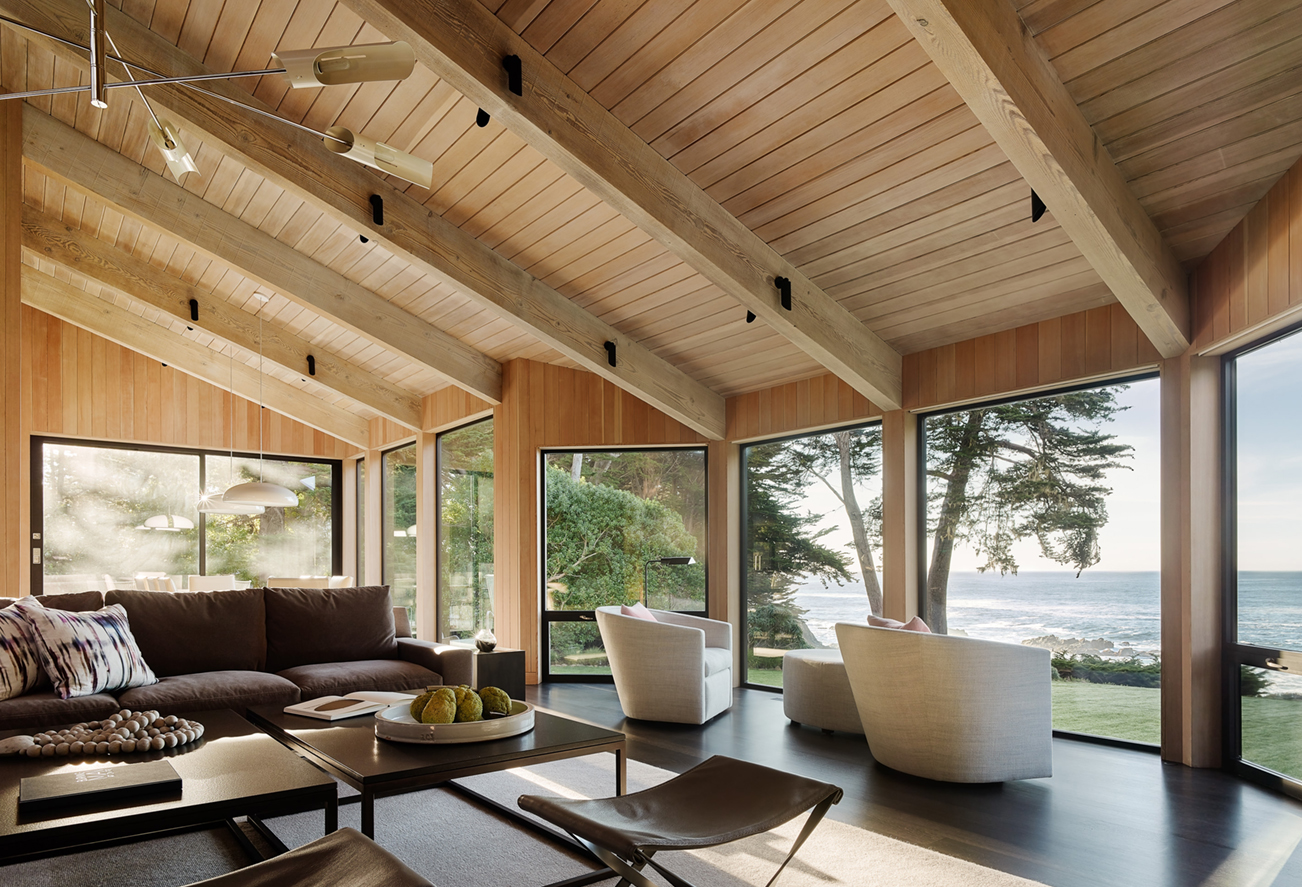 The main event is always the view, through floor to ceiling windows in the open plan living-dining-kitchen area, where dark wood floors contrast with the pale timber of walls and ceiling. Butler Armsden Architects retained the vertical siding of the original 1974 home, allowing the location to dictate new detailing.
Spiral staircases give access to studies with breathtaking views in two towers on either side of the building. A window seat offers the sensation of floating above the trees and the sea.
Everywhere there is the sense of being at one with the outdoors. The spectacular bathroom has glass doors to the master bedroom and celebrates the privacy of the site with full-length windows to the outdoors, giving the sense of bathing in the open air.
There's nothing ostentatious at Bluff Reach, just the celebration of natural drama. Simple, sensational.