Built in the Netherlands, in an area with strict building restrictions that limit any new structure to a certain volume, Villa SG21 breaks the residential mould with a monolithic, modern form.
Fillie Verhoeven Architects designed the minimalist villa with a contemporary aesthetic which permeates the entire dwelling, from the exterior to the private living spaces. The striking asymmetrical structure is clad entirely in blackened timber and the monochromatic palette is contrasted only by the sloped roofline made from Norwegian Turf.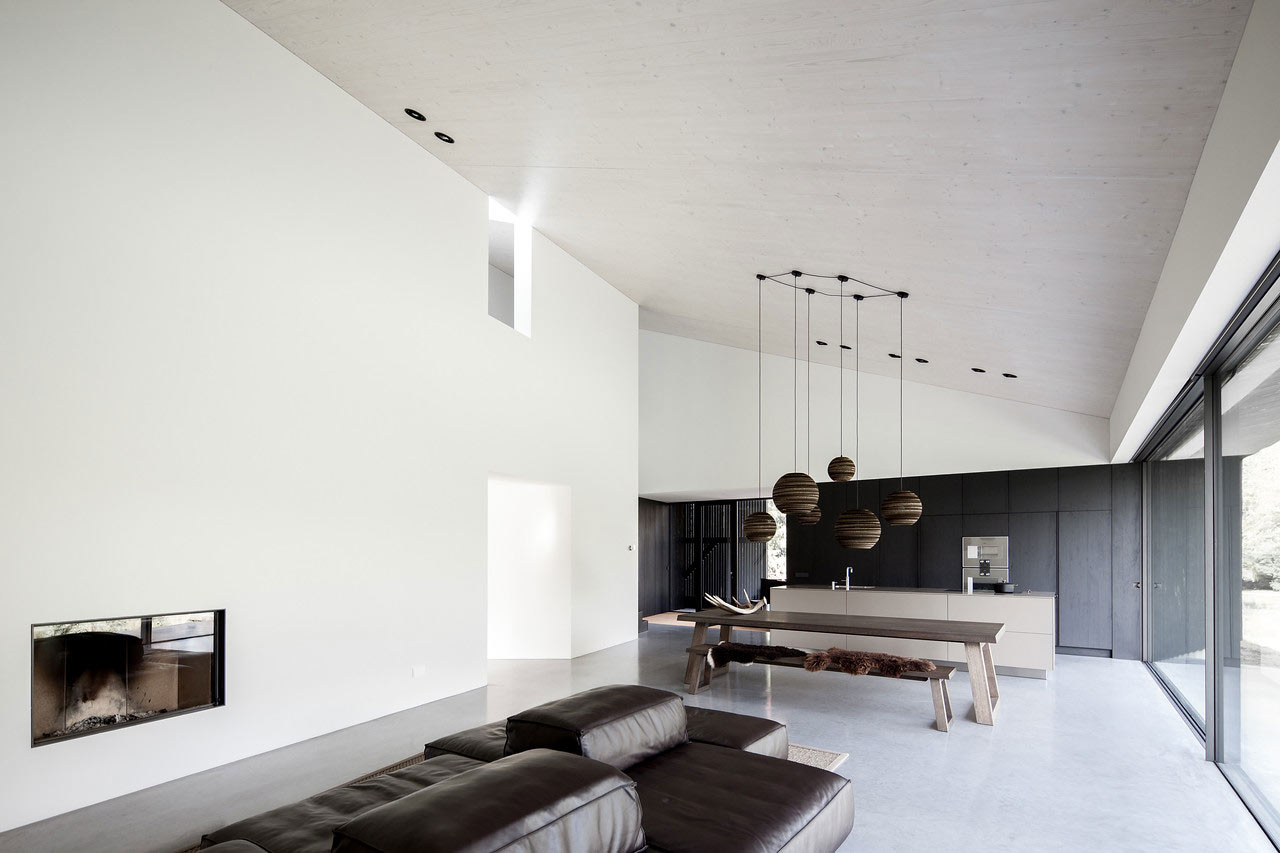 Strict local planning regulations dictated that the building must not exceed a volume of 1,000 cubic metres and should include a sloping roof to fit in with the local vernacular. To achieve the bold, minimalist aesthetic desired by the owners while appeasing the planners, the architects combined references to the areas' agricultural heritage with contemporary details. Minimalistic and elaborate details combined with the sturdy shape of a barn gives the design its cutting-edge design and also its modesty that seems to work in a relaxed, yet mysterious way courtesy of its stark all-black aesthetic.
Take a tour of Villa SG21 in the image gallery above and view more inspirational modern architecture by taking a trip to the Fillie Verhoeven Architects website.
Images by Francois Verhoeven and courtesy of Fillie Verhoeven Architects