In the heart of modernist Brasilia, here's a remarkable apartment uniting its futuristic setting with the owner's past. The achievement is all the more remarkable because of the modest size that designers Semerene Arquitetura Interior had to work with.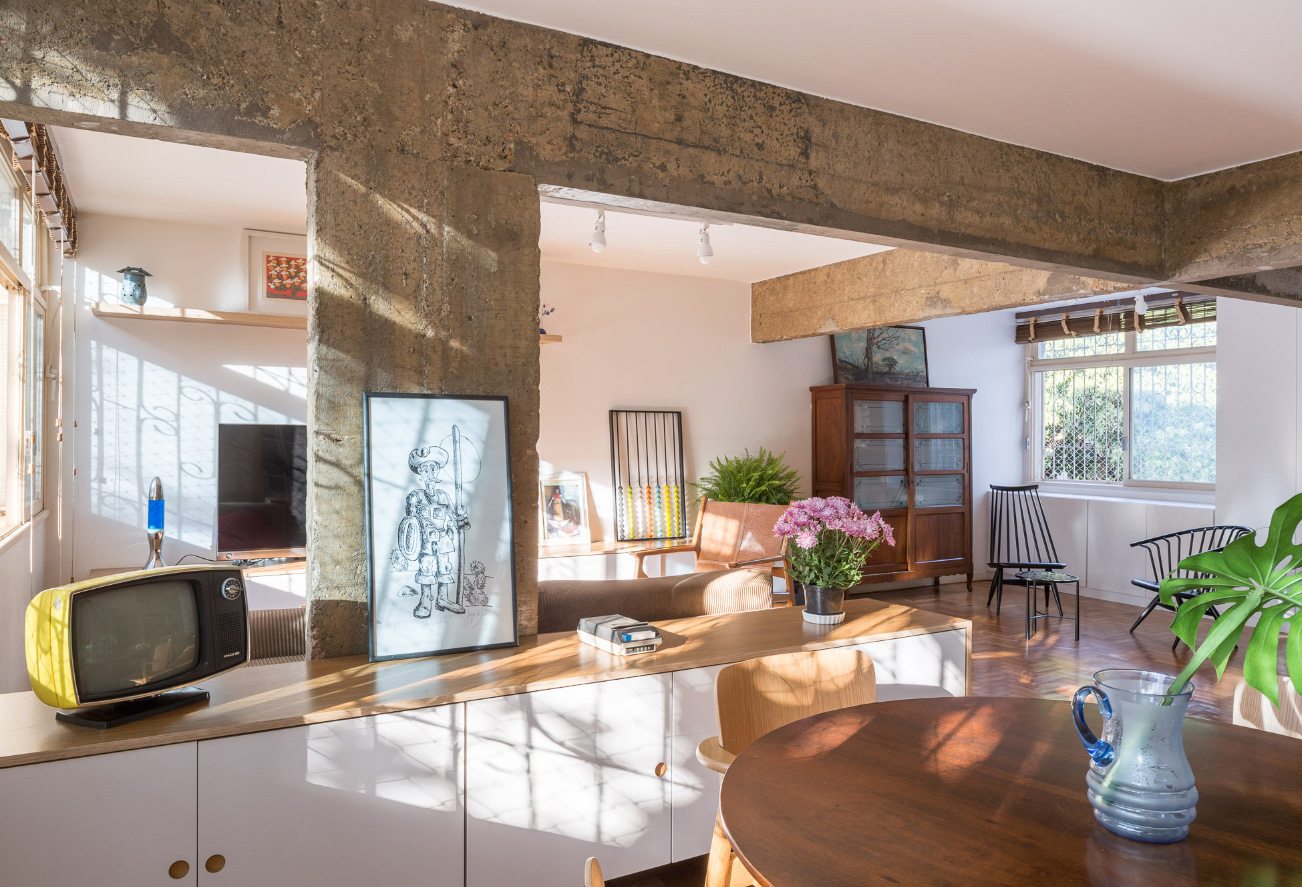 Brasilia is renowned as the crowning achievement of the visionary architect Oscar Niemeyer. To echo his sweeping ideas in a tiny apartment would be task enough. The client, however, also wanted her home to remind her of her origins in the small city of Bauru.
The first step was dramatically to expose the building's original structure. Concrete beams are left bare. A parquet floor was chosen because, also in the modernist tradition, it celebrates the material it's made from.
Echoes of Bauru come in the entrance hall, now evoking a traditional porch with cement tiles and a serene hammock. Yellow accents throughout the apartment are the same colour as Bauru's old trains. Open plan living marries contemporary furnishings with antique pieces.
This melding of what amounts to nostalgia with the stark principles of modernism really shouldn't work. It does - and creates something entirely new in the process. A design triumph, nothing less.