Stacked concrete boxes reveal themselves to have a spectacular view. Painstakingly restored, this key brutalist residence in Montreal is now open for public viewing.
Perched on top of the all concrete Habitat 67 development over the St Lawrence River, this duplex home originally belonged to the Commissioner of Expo 67, the spectacular World's Fair held to mark Canada's 100th anniversary. Habitat 67 is now a designated historic monument.
The Israeli-Canadian Moshe Safdie was the architect of this visionary scheme of 158 private residences. His firm bought the penthouse with the express purpose of restoring it, using 21st century techniques, to the purist 1967 specification. Years of neglect had left it in a state of disrepair.
The restoration took two years. Concrete walls were stripped back, repaired and insulated to withstand often brutal Canadian winters. Floor-to-ceiling glass doors once again slide into walls when required. Wood parquet flooring has been renewed. Windows are energy efficient to today's standards.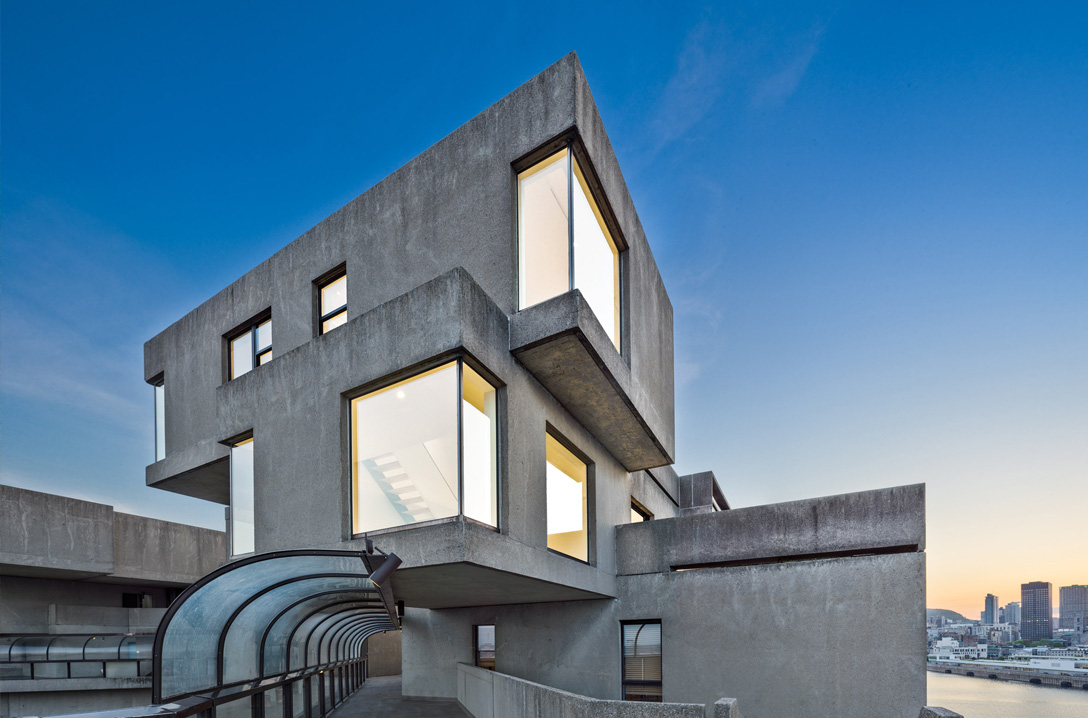 In the brutalist idiom, white dominates throughout the open plan interiors. Specialist craftsmen painstakingly recreated the fibre glass bathroom. Habitat 67 is Moshe Safdie's masterpiece, once described as "formally breathtaking". This restoration illustrates why.
Photography is by Marc Cramer and Thomas Miau.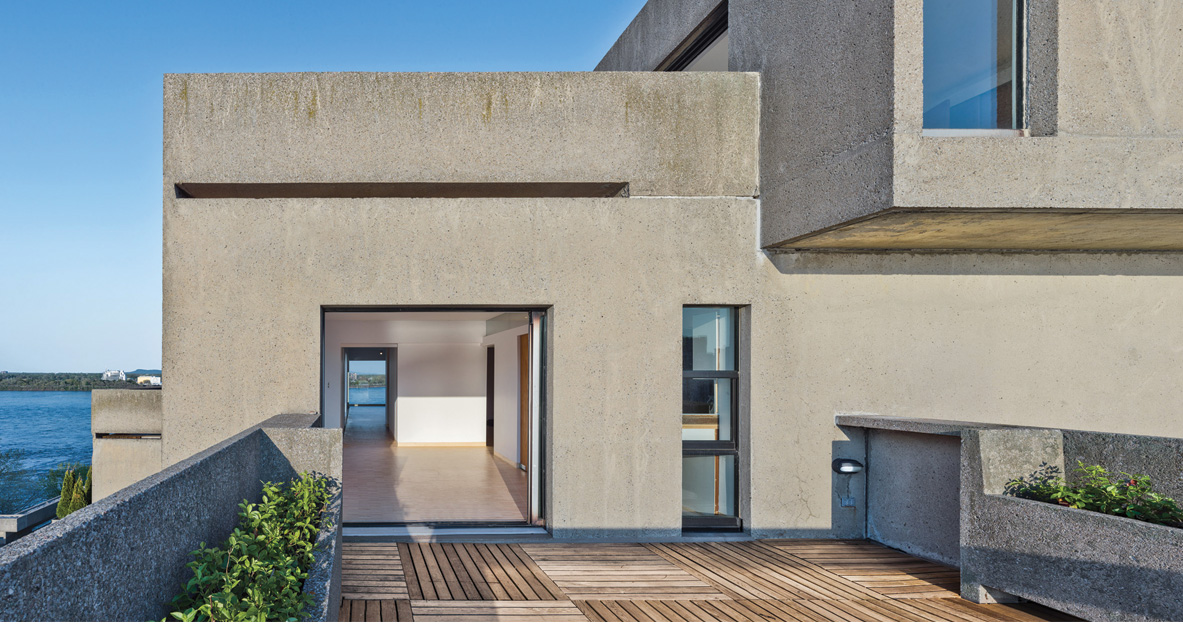 If you're in the mood for more of the world's finest architecture, then check out Studio KO's Villa G, which sits proudly above The Luberon Forest.