Words by Lucy Thomas
Despite its industrial design, the Mount Macedon House blends seamlessly into the bushland with its innovative and cutting-edge design.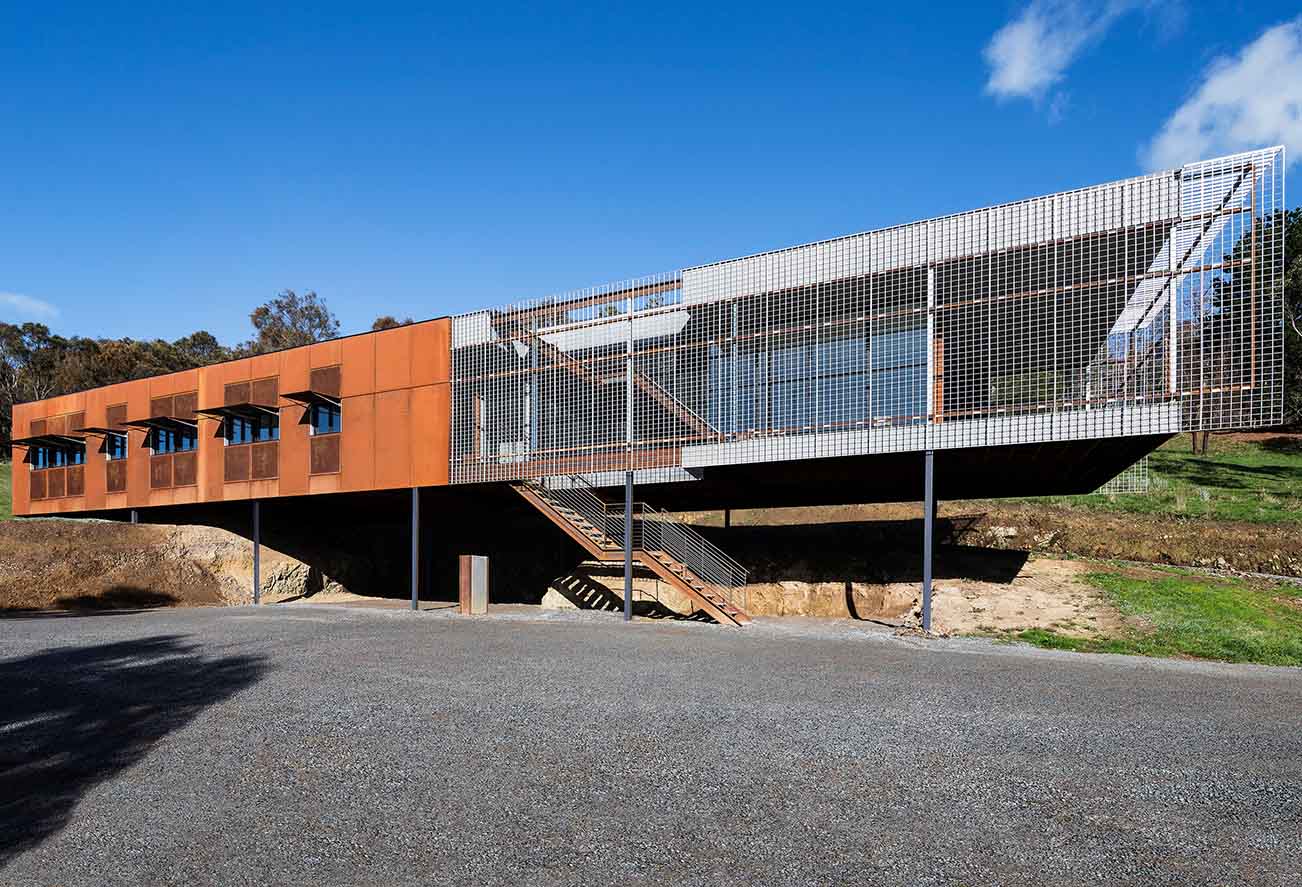 Located in the heart of the Australian bush and nestled into the side of Mount Macedon, Field Office Architecture had a significant and challenging design opportunity composed of three parts; a complex site, strict bushfire regulations and a specific client brief.
The long, yet narrow site is located in a tranquil and restful setting, with sweeping views across Victoria's bushland. The elevated structure immerses itself amongst the surrounding views and vegetation, whilst protecting itself from any falling debris. It was important to the owner as well that the site not be over-excavated, but rather emerge gently out of the existing landscape, an aspect that gives Mount Macedon House its unique personality.
With bushfires prevalent in the area, the bespoke corten cladding wraps around the dwelling and provides the required protection and can be opened and closed as needed. Behind the cladding are discrete sleeping and study spaces, sheltered from the elements and towards the front of the dwelling are the living and social spaces, far more transparent and exposed, allowing the natural light to settle making these rooms bright and airy.
A screen provides some visual protection from the neighbouring properties whilst not compromising any of the view or natural light. The final touch is a rooftop deck, that provides 360 views of this serene landscape.
Photography: Dan Farrar
Want more? Check out the spectacular Kumaon Hotel hidden in the Himalayas.