Words by Lucy Thomas
It's hard to picture India without imagining its cityscapes, vibrant colours and hustle and bustle; The Kumaon Hotel, however, re-establishes what India means as a tourist destination and as a place that harnesses Indian tradition, culture and natural surroundings.
Located near the town of Almora; a favourite destination for locals escaping the harsh Delhi summer as well as tourists taking a break from the chaos of the rest of India. The Kumaon Hotel is situated 1600m above sea level in the region of the same name.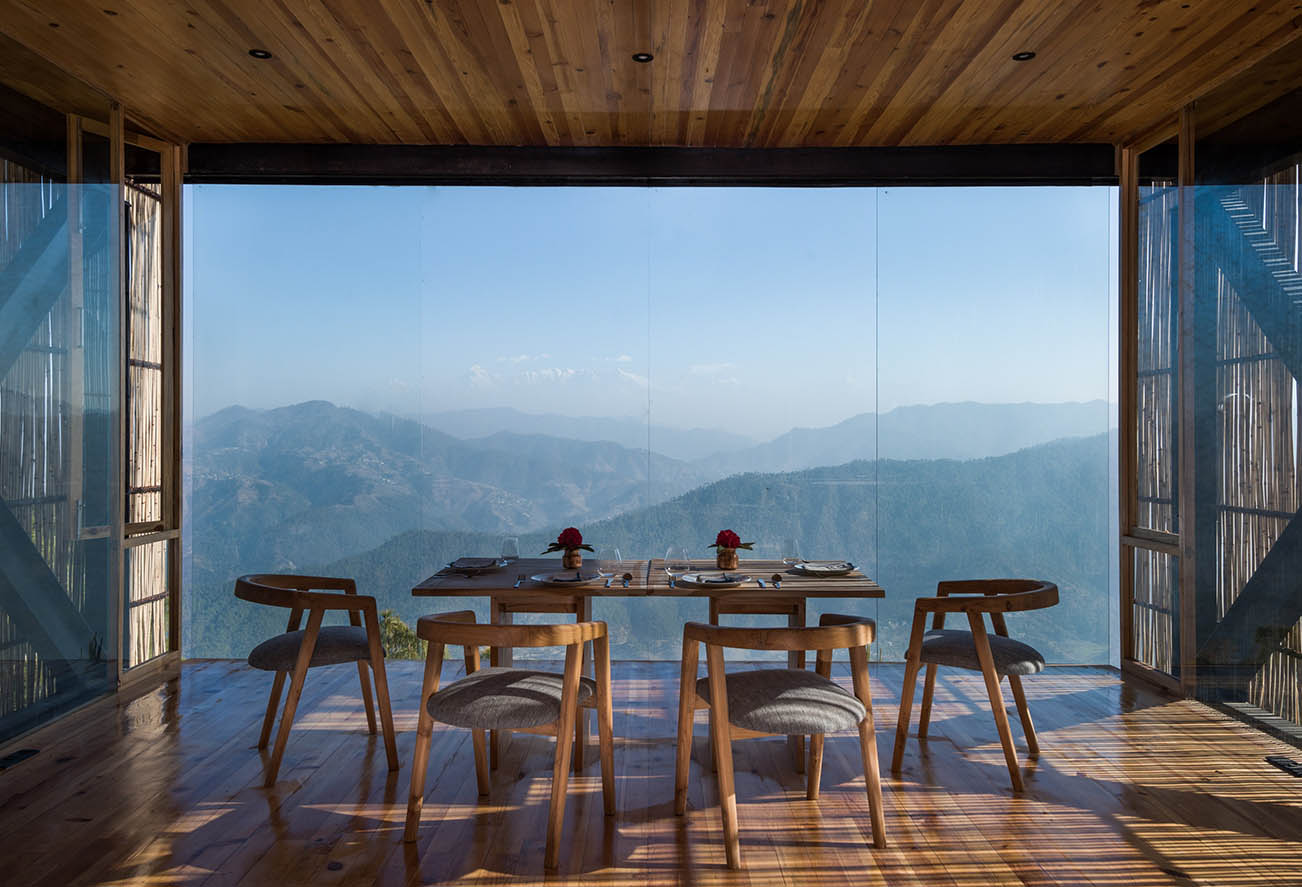 The resort is located off the beaten track, with the village road stopping 250m away from the site. At this point the hotel staff relieve you of your baggage so you can walk the length of the walkway stress free and take in uninterrupted views of the beautiful valley below and majestic views of the Indian Himalayas.
The overall finish of this resort is one of rustic simplicity, that is not to say there isn't plenty to do there. With a sun lounge overlooking the surrounding mountains, valleys, lakes and forests as well as a library and spa your days will be filled with relaxation and tranquillity. Or perhaps after a long day of trekking the roof terrace is the perfect space to unwind; a surreal space for outdoor dining or yoga with vistas panning across Nanda Devi, India's second highest peak.
Lending itself to the scenery as being the star of the show, the hotel is dispersed across the site in the form of different levels and buildings, disguised with bamboo to not only reduce the visual impact of the steel structure in such a sensitive environment, but to also reduce the overall footprint of the development.
Architects Pradeep Kodikara and Jineshi Samaraweera of Zowa Architects, Sri Lanka were conscious of the environment and the developments effect on the surrounding areas. Local materials were used throughout, from the pinewood used for the floors and furniture to the woollen fabric from Almora used for the bedding. Paying homage to tradition and culture and highlighting the stunning natural landscape is what makes The Kumaon Hotel such a unique and interesting escape.
Photography: Akshay Sharma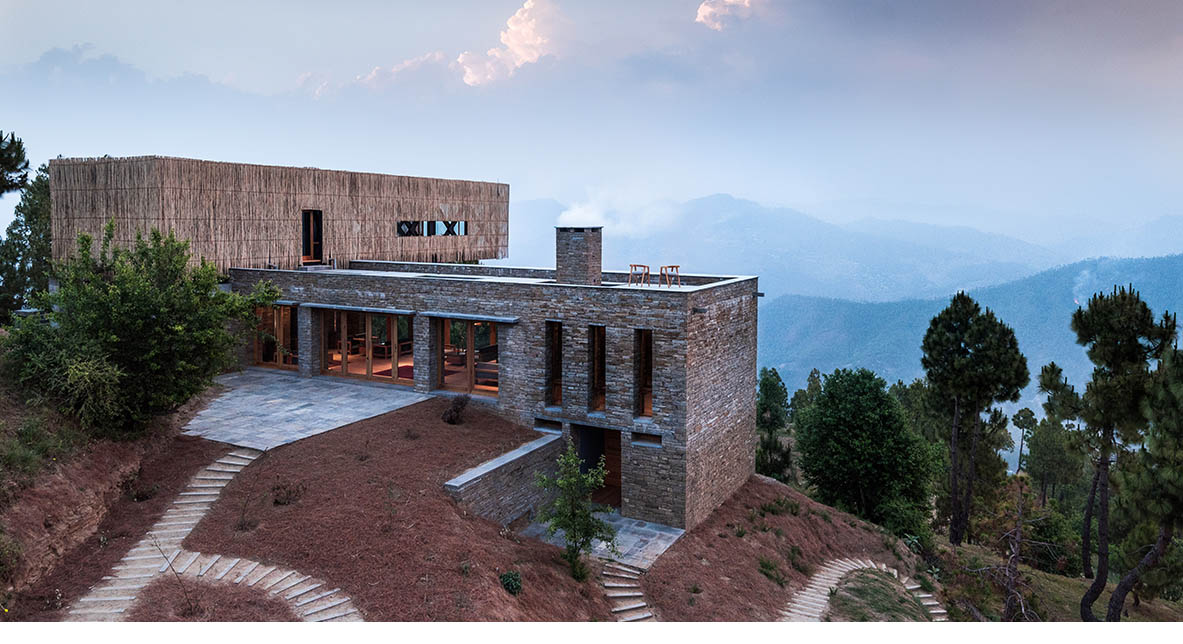 If you're in the mood for another blissful getaway then you need to check out the Chameleon Villa in Bali.