There are multiple reasons as to why the backpack is now the most versatile bag a man can own. For one, they're practical - they allow you to keep your hands-free at all times. And two, they're the most stylish bag of all - as it is the only bag that you actually wear. To show you how to carry your backpack this season, we have selected three of our favourite styles below: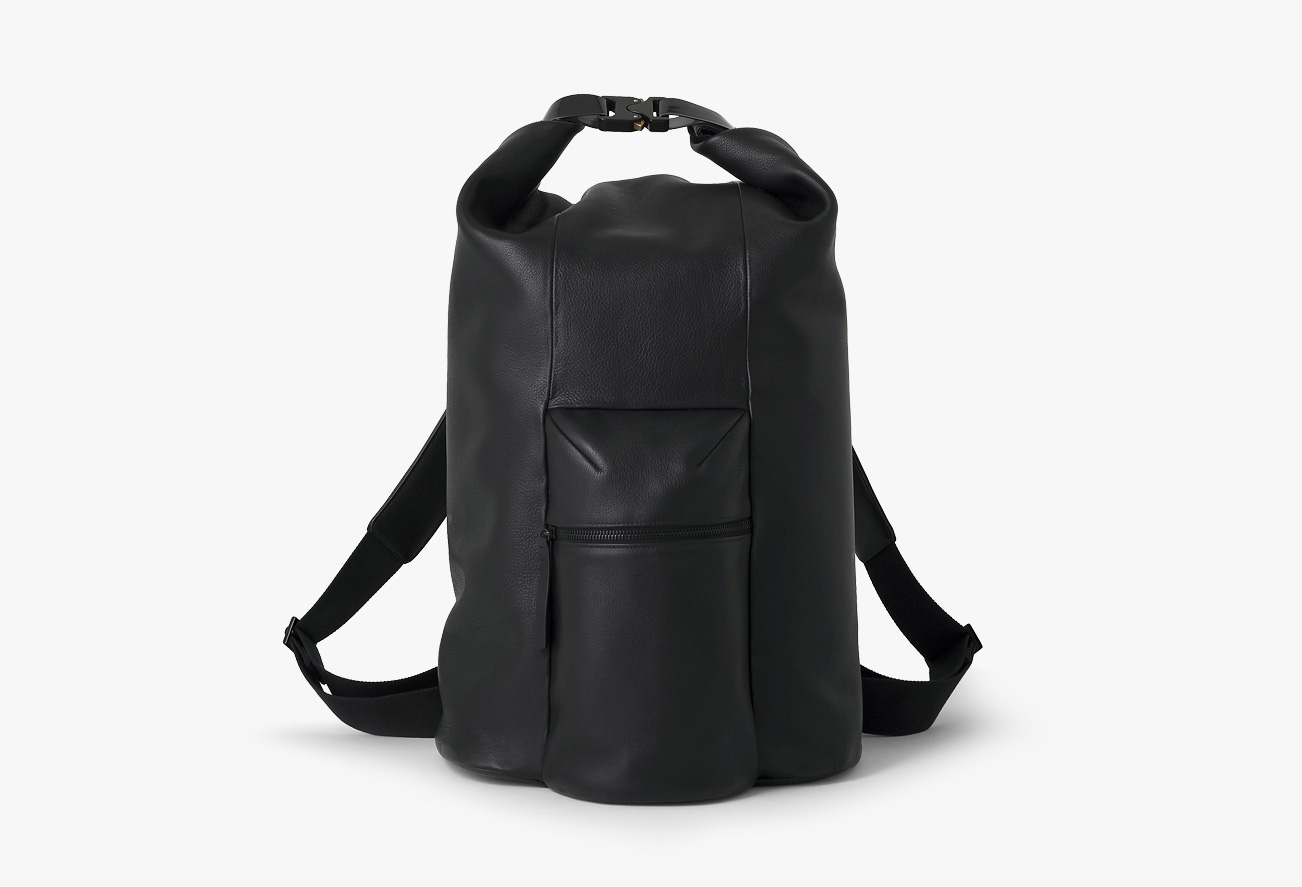 Campbell Cole Black Annex Backpack
Comfort has been the key to the resurgence of the backpack. Many of the modern, more technical backpacks, not only store a surprising amount but they also make carrying a backpack easier. For instance, the padded back of this Campbell Cole Black Annex Backpack moulds around the wearer's body, while the cushioned straps and wide base offer ultimate carrying comfort. The Campbell Cole Annex Backpack is an extension of the broader premium sportswear influence, so it is best worn with a technical jacket, such as the Ontour Green Shelter Jacket or the YMC Navy Gumshoe Mac.
Oliver Cabell Beige Logan Backpack
Given how often we use our bags we need them to be especially well made, so look to a brand that you can trust and to a brand that is renowned for their use of high-quality materials. Of course, that makes the Oliver Cabell Beige Logan Backpack an instant contender. Destined to gain character through wear, the neutral backpack is crafted from textured Italian cotton with tonal leather accents. Its minimal, sports-inspired design has made it one of the most popular pieces in the impressive Oliver Cabell collection and it comes complete with a spacious main compartment, an internal 13" zip pocket and an inventive magnetic strap closure to keep valuables safe and secure.
Makr Navy Round Backpack
The relaxation of the workplace dress-code has steered the backpack ahead of the briefcase as the ultimate work-appropriate accessory. But you can still strike the perfect balance between the two courtesy of the classic styling of this Makr Navy Round Backpack. The textured durable heavy cotton construction gives the rounded backpack added character, while the YKK Excella zippers and black Horween Utica leather accents provide a luxurious, understated finish.
Shop all bags at OPUMO.