Words by Lucy Thomas
Nestled high atop the Prophet Ilias mountainside at the highest point of Santorini, lies Kapsimalis Architects' newest endeavour. It's a one bedroom holiday home that floats above the Aegean Sea and volcanic landscape to provide a truly immersive experience in the island's natural surroundings.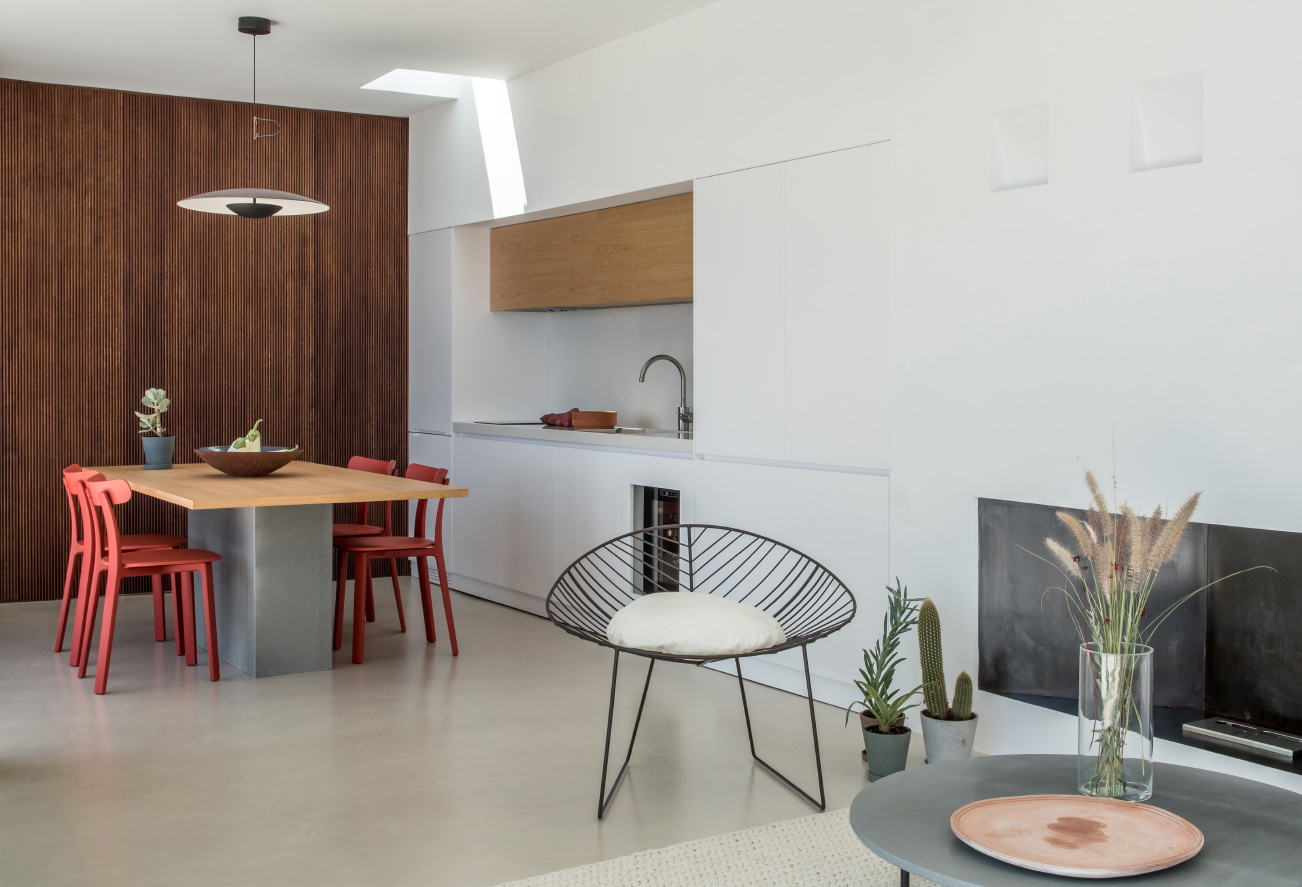 The aim of the project was to merge the interior and exterior of the house. This is greatly helped by the excavation process, the material excavated from the hillside was used for the main façade of the house. This strategy allowed the property to be fully integrated into the cliff-side, reducing the imprint of the project on the environment.
The interior and exterior are merged closer by stone and concrete that is used throughout the property. Natural materials like oak, marble and steel create warmth and dimension, alongside a splash of colour from soft furnishings and Mediterranean plants. Rooms are divided by glass and wood sections with a focus on embracing the natural light, complete with skylights, and floor to ceiling windows that lead out to the infinity pool.
The pool looks out onto the crystal blue waters and sits alongside a wooden deck and lounge area to compose the external space, creating the perfect setting for outside relaxation and basking in the golden rays.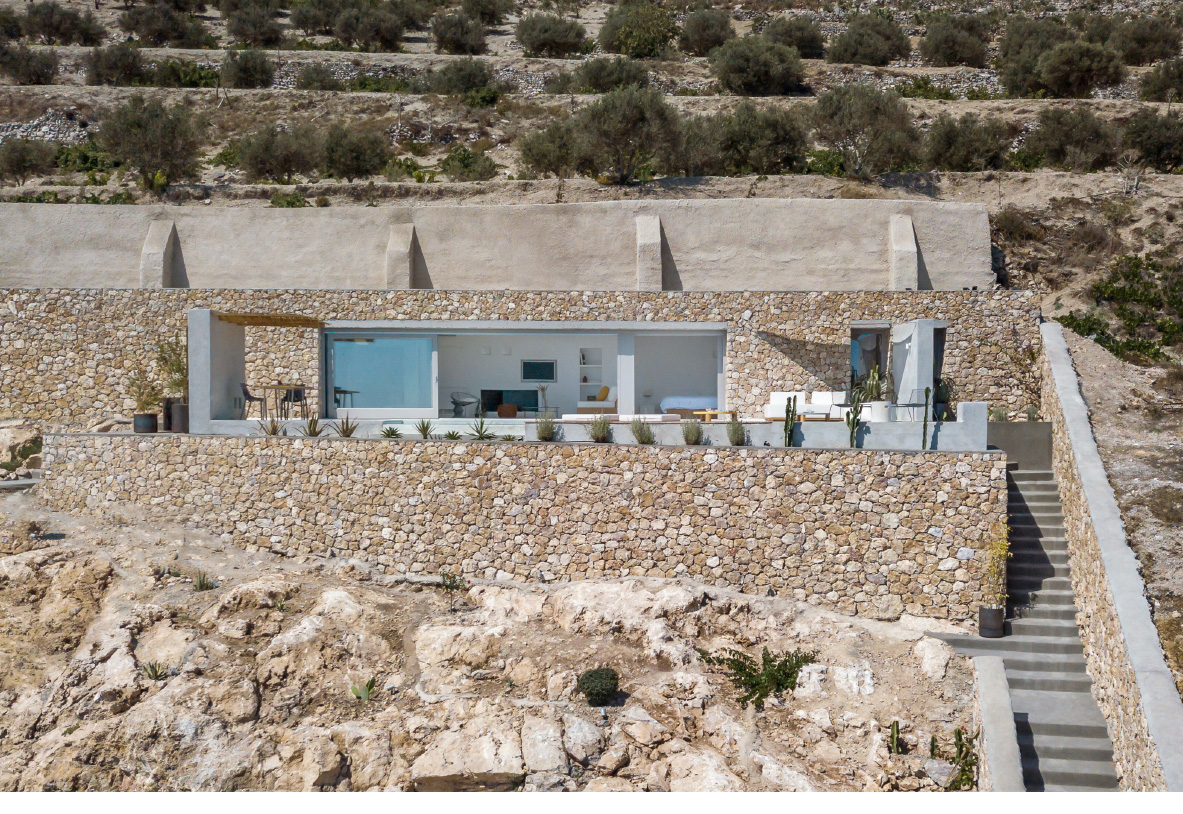 Looking for another dream holiday break? Then you need to see The Kumaon Hotel, a minimalist jungle retreat hidden in the Himalayas. 
Photography by Giorgos Sfakianakis