Located around an hour's drive north of Oslo, this family home designed by Danish practice Norm Architects is filled with secluded spaces and open-living areas lined with large windows, which look out on to picturesque woodland and a lake.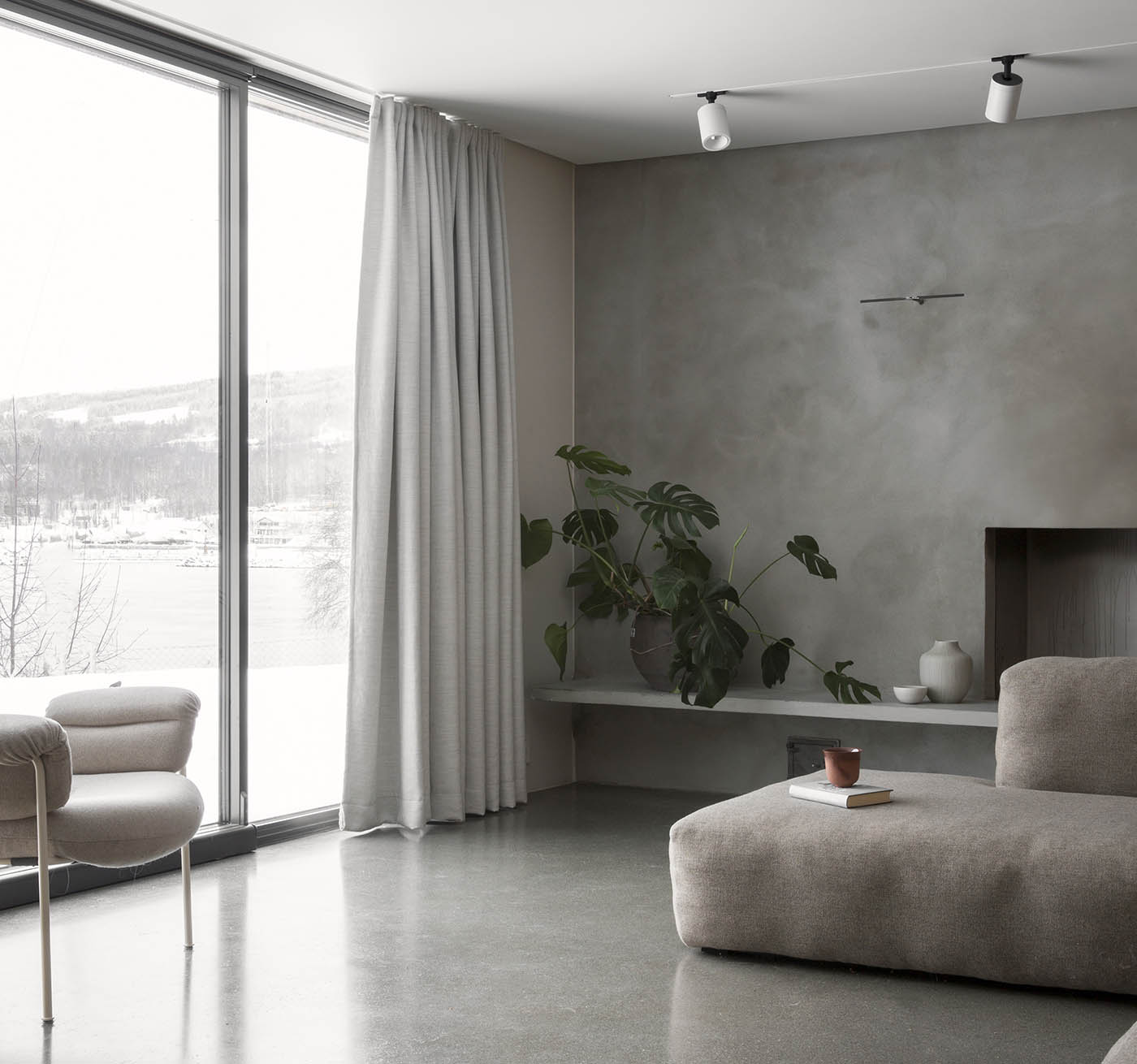 The Gjøvik House is made up of six interconnected blocks that create a 'broken-plan' layout of private nooks and level changes that loosely define areas of the house. Throughout the design, Norm Architects have employed a simple aesthetic of mottled grey walls, earthy textiles and warm wooden panelling to create a warm, cosy and contemporary ambience – a key characteristic of the Scandinavian concept of hygge.
"Having thoroughly considered the climate in the process of designing the house, the idea behind the cluster style house was to give the home a cosy and inviting feel, where you can truly hibernate while taking shelter from the frigid days of Nordic winter," explained Norm Architects.
"The modern cluster house gives you the sensation of being together, when not necessarily being in the same room, with thresholds defined by switching levels and materials," they added.
"Beautifully blending in with its harsh yet peaceful surroundings – with its humble structure and cosy cubes – the house showcases the epitome of hygge."
Discover more 'hygge' inspirations on the Norm Architects website.