Project name: North Melbourne Terrace | Location: Melbourne, Australia | Completed: 2019 | Architect: Eldridge Anderson Architects
A drastic addition to the frontage of a relatively modest single-story Victorian terrace house, North Melbourne Terrace is a contemporary, bold statement of an extension. 
Built around the existing property, this extension transforms North Melbourne Terrace into something wholly individual and unique. Made from an exposed steel structure, the project includes an additional lower level bathroom, kitchen, living space and an upper-level ensuite bedroom. 
View the house from the front and it maintains a fairly humble appearance as the rear of the property is largely hidden from view. From the back though, North Melbourne Terrace can be appreciated in full, as the dramatic black steel structure overlooks the garden. 
---
---
Large glass windows allow light to stream in, but sliding timber screens and automated shutters ensure privacy is still well catered for. Inside you'll find complementary dark tones and surfaces, including a grey tonal bathroom complete with concrete bath. It gives off a muted feel throughout, perfectly matching the black steel frame visible both inside and out.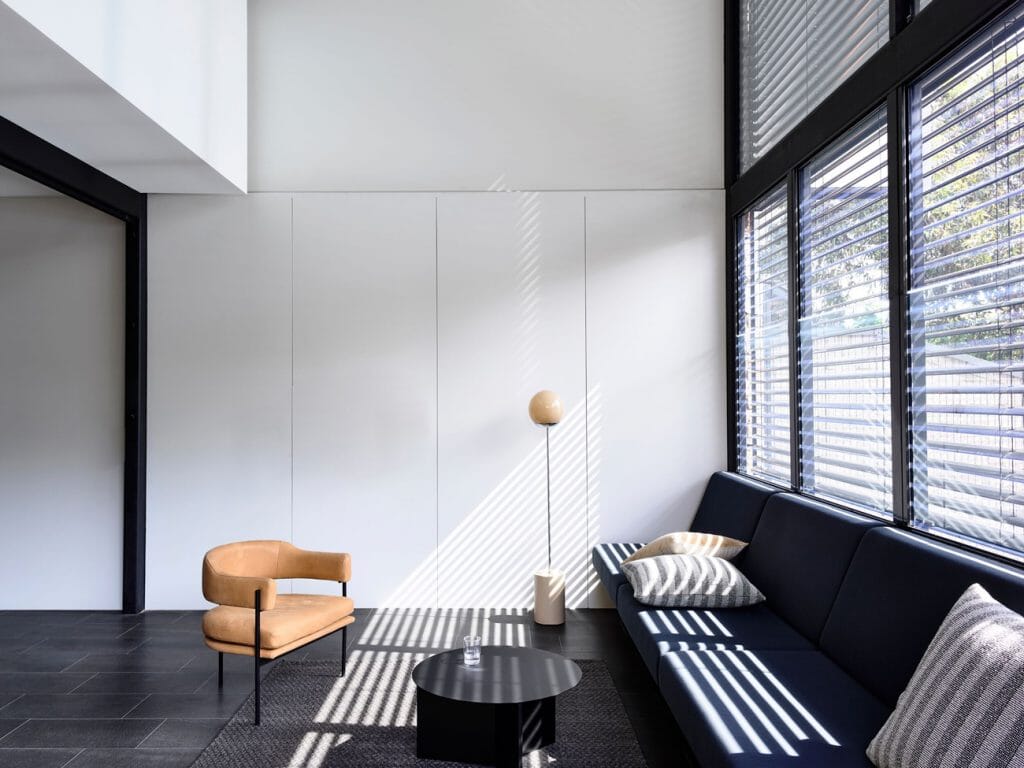 Photography by Derek Swalwell 
For more contemporary architecture, check out The White House. 
---
---